Hier sind die Gewinner der Global Game Awards 2019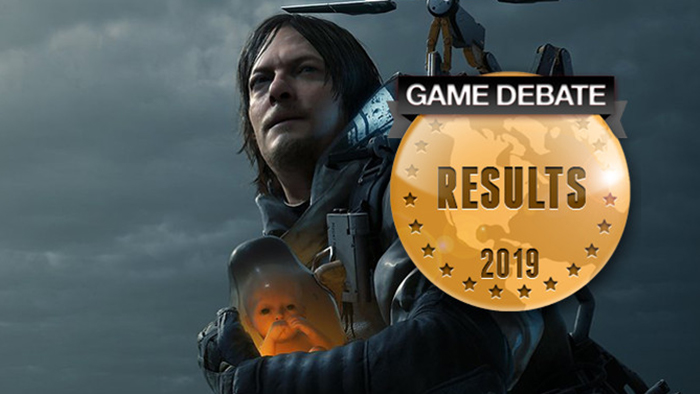 Während die meisten Leute Game-Debate.com für ihre Listen der Systemanforderungen für kommende und veröffentlichte Spiele verwenden, vergibt die Seite auch tatsächlich Auszeichnungen für die besten Spiele (und Hardware) des Jahres. Die Website hat gerade ihre Gewinner für dieses Jahr bekannt gegeben. Hier sind einige der größten Gewinner:
---
GAME OF THE YEAR
---
BEST ACTION
---
BEST ORIGINAL GAME
---
BEST SHOOTER
---
BEST SIM
---
BEST RPG
---
BEST STORY
---
BEST FIGHTING
---
BEST STRATEGY
---
BEST MANAGEMENT
---
BEST SCI-FI
---
BEST EXPANSION
---
BEST COMEDY
---
BEST HORROR
---
BEST INDIE
---
MOST ANTICIPATED GAME OF 2020
---
Ironischerweise könnte die Seite wirklich viele Debatten entfachen, wenn sie sich für das Spiel des Jahres entscheidet, da Death Stranding, gelinde gesagt, sehr spaltend war. Zumindest wissen wir, auf welcher Seite des Zauns die Leute von Game-Debate stehen, wenn es um Hideo Kojimas Open-World-Kuriersim geht.
Wenn Sie die vollständige Liste der Gewinner und ihrer Zweitplatzierten einsehen möchten, können Sie hier auf die offizielle Awards-Seite gehen.
---