Dota 2's Next Hero ist Granny Dragon Rider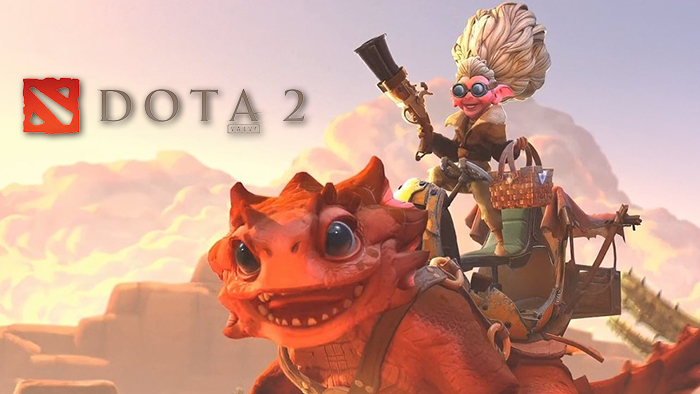 ---
Valve nutzte die Gelegenheit auf der The International 2019, um den nächsten Helden zu enthüllen, der in die Liste von Dota 2 aufgenommen wurde, eine ältere Dame namens Snapfire. Lassen Sie sich jedoch nicht von ihrem Alter täuschen, denn diese Oma hat viel Feuerkraft und reitet auf einer feurigen Eidechse.
Snapfire wurde durch einen neuen Kinotrailer enthüllt. Obwohl das Video keine Art von Gameplay enthielt, gibt es uns einen Blick darauf, was ihre Fähigkeiten im Spiel sein könnten. Nach allem, was wir gesehen haben, scheint es, als könnte sie in der Lage sein, Verbündete mit ihren Keksen zu schlagen, Schusswaffen zu benutzen, um Feinde aus der Ferne zu bekämpfen, und ihrem fröhlichen Drachen zu befehlen, flüssige Lava auf Feinde zu spucken.
Du kannst dir unten den vollständigen Enthüllungs-Trailer ansehen:
Es ist interessant, wie Snapfire's komplette Campingausrüstung mit nur einem Tritt ordentlich und einfach auf ihrem Reittier verstaut werden kann. Apropos Drache, die Fans konnten nicht anders, als die bezaubernde Kreatur mit Zahnlos aus Dreamworks' How to Train Your Dragon movies zu vergleichen. Das Summen war jedoch meist positiv, was die Fans noch mehr begeistert, wenn der Held ankommt.
Snapfire wird diesen Herbst in den Dota 2 Roster aufgenommen. Wie bei anderen Helden auch, erwarten Sie, dass sie in den ersten Wochen überwältigt wird, und dann, als der Hype um sie herum aussterbt und Valve in der Lage ist, mehr Daten darüber zu erhalten, wie Spieler sie nutzen.
---