Doom Eternal's Multiplayer war eine Gelegenheit, auf das Geschehen zu warten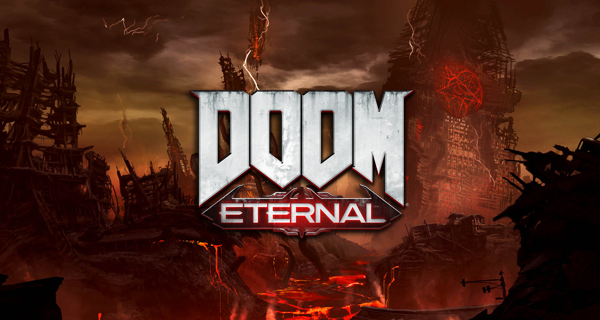 ---
Doom Eternal's Game Director Marty Stratton und Creative Director Hugo Martin hatten kürzlich ein Interview mit gameindustry.biz und sprachen über ihr Spiel Doom Eternal. Sie sagten, dass der Multiplayer-Modus des Spiels eine "verpasste Gelegenheit" für das Spiel Doom sei.
---
---
Die Antwort kam mit Doom Eternal's Battle Mode. In diesem Modus übernimmt einer der Spieler die Rolle des Protagonisten des Einzelspieler-Modus, nämlich des Jägers. Die beiden anderen Spieler des Modus spielen als Dämonen. Der Jäger wird voll ausgestattet sein und das Sortiment der Dämonen, aus dem er wählen kann, verfügt über eine Vielzahl von Bewegungs- und Kampfmöglichkeiten. Der Jäger wird die Dämonen jagen und die Dämonen werden den Jäger jagen.
Martin gibt zu, dass es im vorherigen Multiplayer-Spiel Doom 2016 viele Dinge gab, die im Spiel falsch gemacht wurden, im Vergleich zu den richtigen Sachen. Er fügte auch hinzu, dass der Multiplayer diesmal intern mit Eternal entwickelt wurde, im Vergleich zum Spiel 2016, wo sie mit Certain Affinity für den Multiplayer-Modus arbeiteten.
Der Mulitplayer-Modus von 2016 hatte nicht die "Doom-Multiplayer-Erfahrung, die die Leute wollten", sagte Stratten, "wir haben die Doom-Kampagne, die die Leute liebten, nicht übernommen. Es gab keinen Jäger in diesem Doom-Multiplayer-Spieler." Das war es, was sie dazu veranlasste, den Kampfmodus zu entwickeln, der den "Slayer vs. Demon"-Kampf, den die Fans des Spiels bereits kennen und lieben, und dann "es zu einer sozialen Erfahrung zu machen", die mit Freunden gemacht werden kann.
---
Doom Eternal soll am 22. November 2019 für PC, PlayStation 4, Xbox One, Nintendo Switch und Google Stadia erscheinen.
---
AUCH AUF KEYFORSTEAM NEWS
---
A detailed overview of the Doom Eternal Battle Mode was provided by Bethesda!

divided.

Here you can find out everything about it!
---