Divinity Original Sin 2 Key Features die du kennen solltest

Divinity Original Sin 2, die Fortsetzung des kritisch gefeierten 2014 Rollenspiels Divinity Original Sin, ist jetzt als Early Access verfügbar, und schon geben Kritiker und Spieler gleichermaßen dem Spiel hohe Noten. Diese Divinity Original Sin 2 Key Features spielen eine große Rolle, warum das Spiel so viel Aufmerksamkeit bekommt.
---
---
Divinity Original Sin 2 Key Features
---
Neue Rennen und Ursprungsgeschichten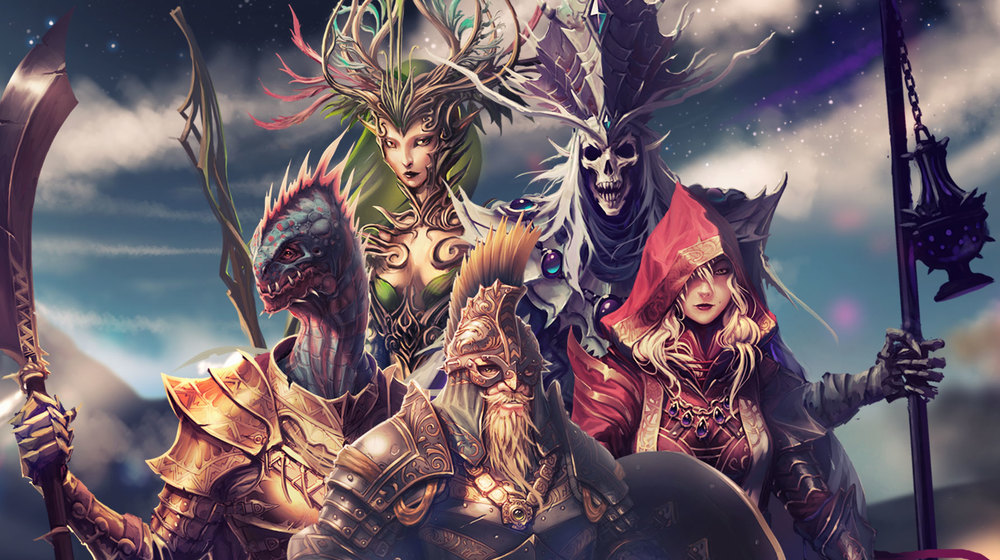 Die Spieler können nun aus fünf verschiedenen Rassen wählen – das erste Mal in der Geschichte eines Divinity Spiels. Diese Rassen sind: Mensch, Elf, Zwerg, Eidechse und Untoter.
Das Spiel hat auch Ursprungsgeschichten hinzugefügt, wo die Spieler in der Lage sind, verschiedene Hintergrundgeschichten für ihre Charaktere zu wählen. Diese Geschichten werden sich durch die Hauptkampagne entwickeln und weiter ausbauen.
---
Sei, wer du sein willst
Du kannst deinen Charakter aus Tonnen von verschiedenen Optionen entwickeln , die für dich verfügbar sind, mit  Stats, Fähigkeiten, Talenten und Fähigkeiten anpassen. Die Charakterentwicklung ist dabei klassenlos.
Das neue Tag-System des Spiels entriegelt auch Dialogoptionen sowie NPC-Reaktionen. Dein Charakter Tag wird nach seinem Geschlecht, dem Beruf, der Rasse, sowie seiner Ursprungsfeschichte bestimmt werden.
---
Stift und Papier Freiheit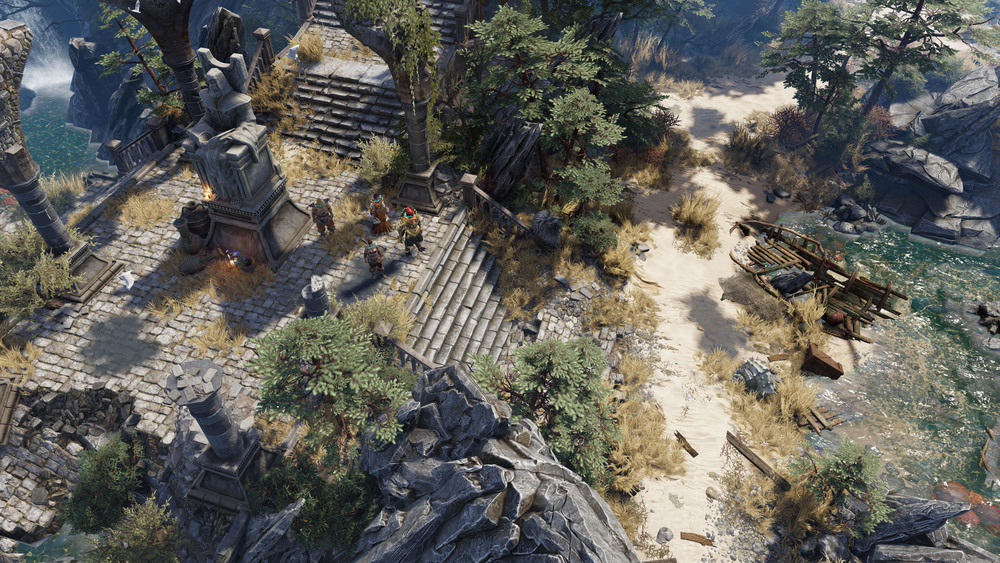 Das Spiel gibt dir die Freiheit, Entscheidungen zu treffen. Du kannst mit irgendjemandem reden (einschließlich Tieren, jawohl!), Töte jemanden, stehle und schleiche sogar durch Quests. Neue Mechaniken stehen zur Verfügung, so dass jede Situation in jeder Hinsicht gelöst werden kann.
---
4-Player Co-op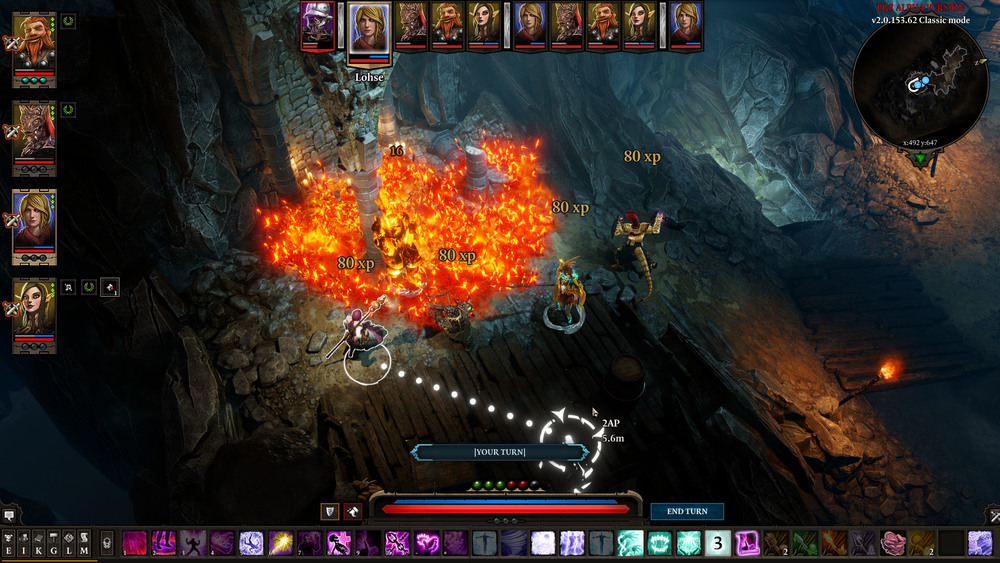 Der Co-op-Modus macht jetzt noch mehr Spaß, da das Spiel jetzt bis zu 4 Spieler gleichzeitig unterstützt. Mit verschiedenen Ursprungsgeschichten hat jeder der Spieler unterschiedliche Ziele im Co-op-Modus. Was wirst du wählen, mit ihnen zusammenzuarbeiten oder zu konkurrieren?
---
Verbesserter Kampf
In Divinity Original Sin 2 wurde der Turn-basierte Kampf durch ein rebalanced AP-System, Höhen-Vorteil Mechanik und Tonnen von neuen Zaubersprüchen und Fähigkeiten verbessert. Es gibt auch verschiedene Schwierigkeitsmodi, die auf jeden Fall deine Fähigkeiten auf die Probe stellen werden!
---
Dunklere und tiefere Story
Divinity Original Sin 2 ist Tausende von Jahren nach dem ersten Spiel eingestellt. Die Geschichte des Spiels kennzeichnet eine dunklere und fundiertere Erzählung, und wenn du im ersten Spiel als Quelljäger gespielt hast, wirst du diesmal als Sourcerers agieren.
---
PvP-Arena-Modus
Der neue Multiplayer-Modus in Divinity Original Sin 2 ermöglicht es bis zu vier Spielern, in einem kompletten Wettkampf in komplizierten Arenen zu konkurrieren. Dabei kannst du wählen, einen Helden aus einer Reihe von vordefinierten Helden zu spielen und gegen deine Feinde in Free-for-All, Capture the Flag und King of the Hill anzutreten.
---
Elementare Wechselwirkungen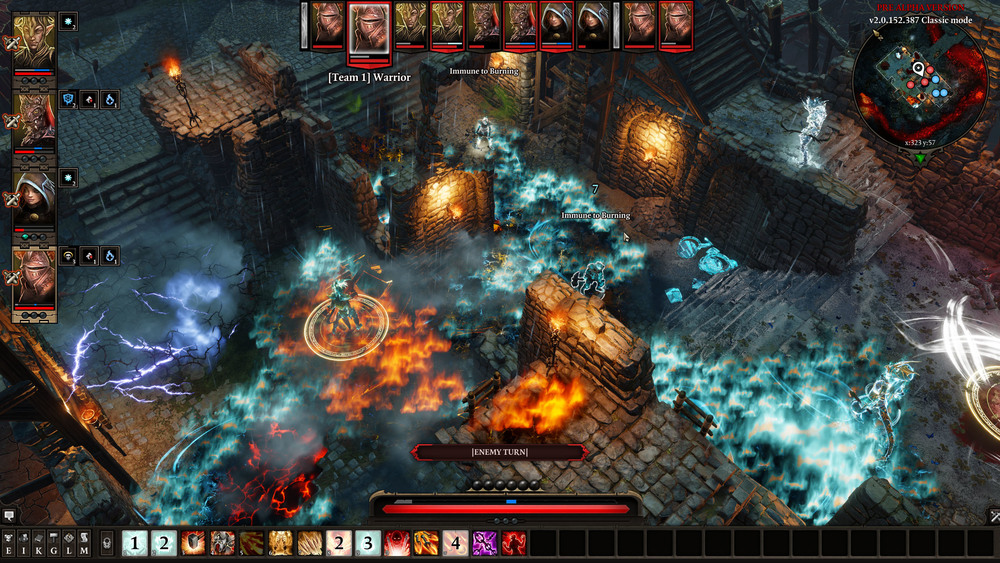 Nutze deine Umgebung zu deinem Vorteil! Übernimm die Kontrolle von Oberflächen wie Wasser, Öl und Gift, um tödliche Fallen zu erzeugen. Du kannst auch eine Oberfläche  segnen oder sie verfluchen, um Buffs von jemandem zu gewinnen, oder Strafen zu bekommen.
---
Spiel-Master-Modus
Der Game Master Modus ermöglicht es dir,  eine reaktive Welt zu schaffen. Dieser Modus lässt dich Geschichten entwerfen und spielen, die du selbst erstellt hast – auch Neulinge schaffen es, dieses  Tool in kürzester Zeit zu beherrschen!
---
Welche dieser Divinity Original Sin 2 Key Features begeistern dich, dass du das Spiel erleben möchtest? Lass es uns in den Kommentaren unten wissen!
Divinity Original Sin 2 wird am 14. September 2017 für den PC über Steam veröffentlicht werden.
---