Die PC Spiele Show wird über 30 Moderatoren zur E3 2019 bringen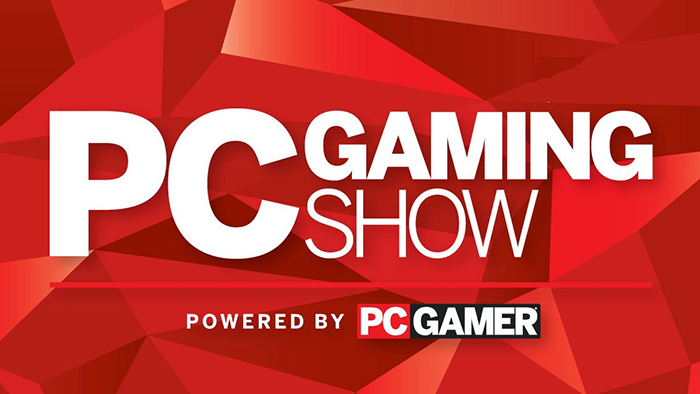 ---
Die PC Spiele Show von PC Gamer wird in diesem Jahr auf der E3 wiederkommen und es ist vielversprechend, über 30 Moderatoren für ihre Pressekonferenz auf die Bühne zu bringen. Dies ist die vierte Veranstaltung für das PC-bezogene Teilereignis seit seinem Debüt im Jahr 2015.
---
---
Mit wem können wir also bei der diesjährigen PC Spiele Show rechnen? Wir werden hier nicht alle auflisten, da dies zu langwierig wäre, aber hier sind einige Highlights, die direkt von Host PC Gamer stammen:
Rebellion Developments — Evil Genius 2, unangekündigtes Spiel
Donkey Crew — Last Oasis
Tripwire Interactive — Maneater, weitere Projekte
Gearbox Software — Borderlands 3
Paradox Interactive — Vampire The Masquerade Bloodlines 2, Age of Wonders Planetfall
Digital Extremes — Warframe Empyrean (Erweiterung)

Frontier Developments

— Planet Zoo
Chucklefish Limited — unangekündigtes Spiel
PC Gamer verspricht auch folgende Überraschungen:
Fatshark
Funcom
Re-Logic
Annapurna Interactive
Raw Fury
Fellow Traveller
Coffee Stain Studios
Und um die Aufregung zu steigern, locken die Organisatoren, dass zwei weitere Studios, die noch nicht benannt werden können, mit "geheimen Dingen" auftauchen werden.
Wenn all diese Namen Dich in Aufregung versetzt haben, solltest Du Dir diese Details merken, damit Du die Show nicht verpasst
Sie können diesen Artikel auch mit einem Lesezeichen versehen, um den Zugriff auf die Links am 10. Juni zu erleichtern. Wir sehen uns dort!
---