Denkst du, du kannst dieses Middle Earth Shadow of War Mini Game schlagen?

---
Dieses Middle Earth Shadow of War Minispiel könnte für einige ein wenig seltsam sein. Kotaku hat darauf hingewiesen, und wir finden, dass es zu interessant ist, es nicht mit euch zu teilen.
---
---
Während du die meiste Zeit damit verbringst, Orks zu bekämpfen oder Feinde zu enthaupten, wird es auch Zeiten geben, in denen du auch alte Wörter aus einem alten Text findest, die du sammeln kannst. Was du damit tun kannst, ist, sie zu den regionalen Tempeln zu bringen und einige Lücken zu füllen (Bist du dafür bereit?).
Es ist, als ob das Spiel dir sagt, du sollst eine Pause von all der Gewalt nehmen und deinen inneren Dichter kanalisieren. Das Middle Earth Shadow -Minispiel sieht ziemlich einfach aus, da du die fehlenden Wörter von denen auswählen kannst, die du gesammelt hast. Schaut euch den Screenshot von Kotaku an:
Wenn du das Gedicht erfolgreich abschließst, wirst du ein paar coole legendäre Sachen zur Belohnung erhalten, wie du unten sehen kannst (Screenshot von Kotaku):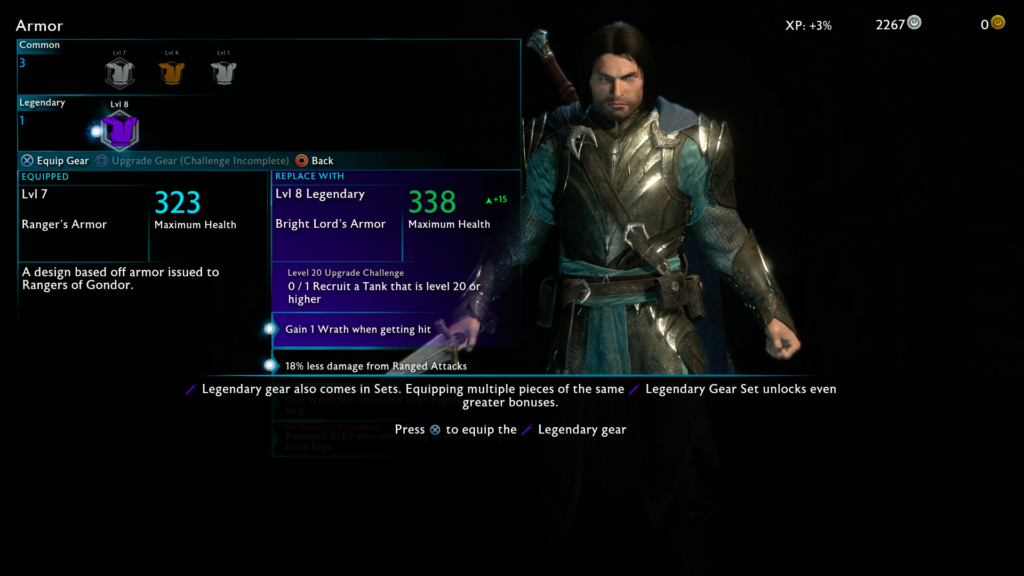 ---
Entfessle den inneren Dichter in dir im Middle Earth Shadow -Minispiel, sobald es ab dem 10. Oktober verfügbar wird.
---