Crocodile God Sobek ist der nächste in AC Origins Trials of the Gods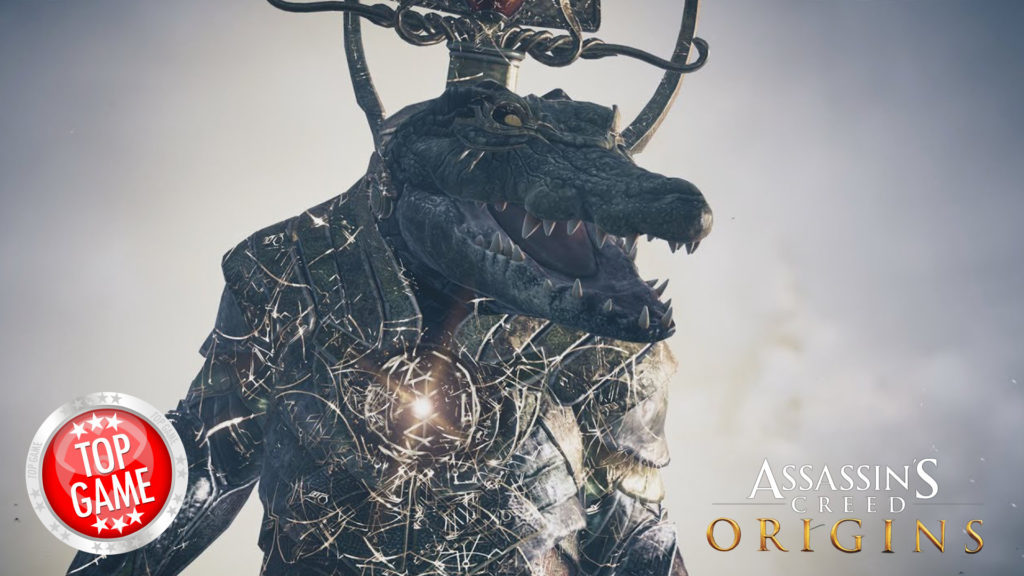 ---
Der neue AC Origins Trials of the Gods ist gerade im Gange und die Spieler werden dem Krokodilgott Sobek gegenüberstehen.
---
---
Falls du noch nicht damit vertraut bist, sind "Trials of the Gods" die zeitbegrenzten Ereignisse von Assassin's Creed Origins, mit denen du die Störung im Animus untersuchen kannst. Diese Panne manifestiert sich später als ägyptischer Gott.
Der neuen AC Origins Trials of the Gods läuft bis Dienstag, den 28. November 2017. Diese Veranstaltung hat einige Voraussetzungen, die du erfüllen musst, um teilnehmen zu können: Du musst die Aya-Questreihe abschließen.
Sobel wird dich mit einer einzigartigen Waffe, sowie einem Teil aus dem exklusiven Ausrüstungsset belohnen, welches  Spielern zur Verfügung steht, die in der Lage sind, jeden Gegner von den Trial-Events zu bezwingen.
Und solltest du das Gefühl haben, dass du immer noch nicht bereit bist, diesen bösen Jungs in Trials of the Gods zu begegnen, brauchst du dir keine Sorgen zu machen, denn Ubisoft hat gesagt, dass das Event irgendwann in der Zukunft zurückkehren wird.
---
Glaubst du, du kannst Sobek besiegen? Lass uns in den Kommentaren wissen, was du darüber denkst!
---