Command & Conquer Remastered Collection Details enthüllt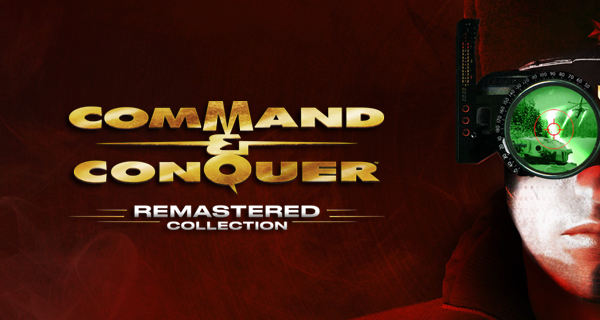 Die Command and Conquer Remastered Collection kommt mit allen Boni, neuen Funktionen und allen Inhalten, die Sie sich erhoffen können.
---
---
Command and Conquer Remastered wurde erstmals im November 2018 von Electronic Arts angekündigt, noch bevor die Entwicklung überhaupt begonnen hatte.
Die Sammlung wurde von Fans und Gemeindemitgliedern unterstützt und von Grund auf neu aufgebaut, um sie richtig zu gestalten.
Die Sammlung wird Tiberian Dawn, die Spiele des Roten Alarms und alle drei Erweiterungspakete, Covert Operations, Counterstrike und The Aftermath, enthalten, komplett mit neu gemasterter Musik und Grafik, sowie Verbesserungen der Benutzeroberfläche und einer Menge neuer Funktionen und anderer Verbesserungen.
Einige der Verbesserungen kommen unter anderem in Form von FMV-Filmsequenzen, remasterter Musik und einem Karteneditor. EA hat nicht das beste Verhältnis zu den Spielern, aber diejenigen, die sich Sorgen machen, können sich damit zufrieden geben, dass die Sammlungen keine DLC-Add-Ons oder Mikro-Transaktionen enthalten werden. Obwohl die Spiele neu gemastert wurden, sind einige Dinge beibehalten worden, wie z.B. die Balance der Einheiten, die den Originalspielen treu geblieben ist, und die Spieler werden sogar in der Lage sein, in Echtzeit von Original- zu neu gemasterten Grafiken zu wechseln. Einige neue Funktionen können die Spiele nur verbessern, wobei Dinge wie das Vergrößern und Verkleinern zum ersten Mal im Franchise verfügbar sind, die Unterstützung von 1440p und 4K und das Hinzufügen von Untertiteln zu den Kinofilmen.
Eine Menge Mühe und Liebe von Entwicklern und Fans der Originalspiele ist in die neu gemasterte Sammlung geflossen, und EA hat Wert darauf gelegt, dass die Sammlung den Stil der Originalspiele nicht verliert.
Fans der Serie werden die Command and Conquer Remastered Collection hoffentlich später im Jahr 2020 in die Hände bekommen können.