CoD Cold War – MP OPEN BETA Early Access
Von Ingo
Activision hat die Termine für die offene Beta- und frühen Zugangsphasen von Call of Duty Black Ops: Cold War bekannt gegeben.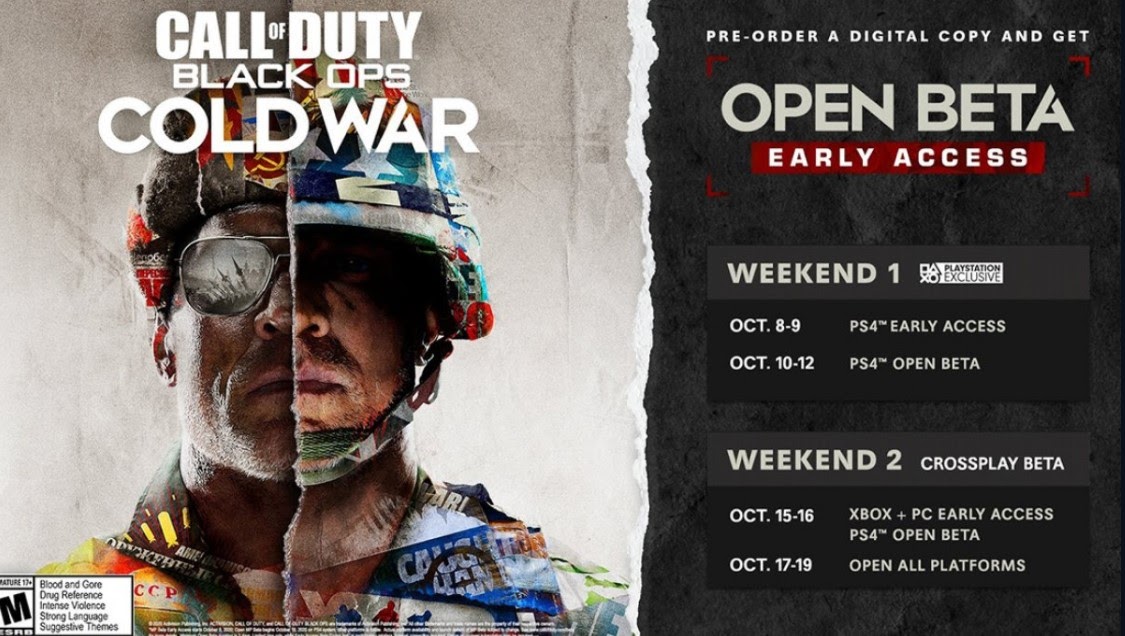 Der neue CoD-Ableger, der am 13. November veröffentlicht wird, nimmt sichtlich Gestalt an. Activision und Treyarch haben am Mittwoch (09.09.) den Mehrspielermodus eingeführt.
Darüber hinaus gibt es bereits umfangreiche Einblicke in den Story-Modus, was die verschiedenen Editionen und den Übergang von Warzone und Modern Warfare zum Cold War betrifft.
Außerdem stehen nun die Termine für die Open Beta und der klassische Early Access fest – an denen auch Spieler, die Cold War nicht vorbestellt haben, teilnehmen können.
Das erste Wochenende ist ausschließlich für Spieler von PLAYSTATION 4 reserviert.
---
---
Wichtig: Nur vorbestellte digitale Versionen von Cold War können an der Beta teilnehmen. Wenn du eine physische Kopie bestellt hast, hast du keinen Zugang zur Beta.
OPEN BETA UND EARLY ACCESS FÜR COLD WAR
---
Wochenende 1 – PlayStation Exklusiv
8. – 9. OKTOBER:
PS4 Early Access (Vorbestellung)
10. – 12. OKTOBER:
Open Beta-Version von PS4 (für PlayStation Plus-Besitzer)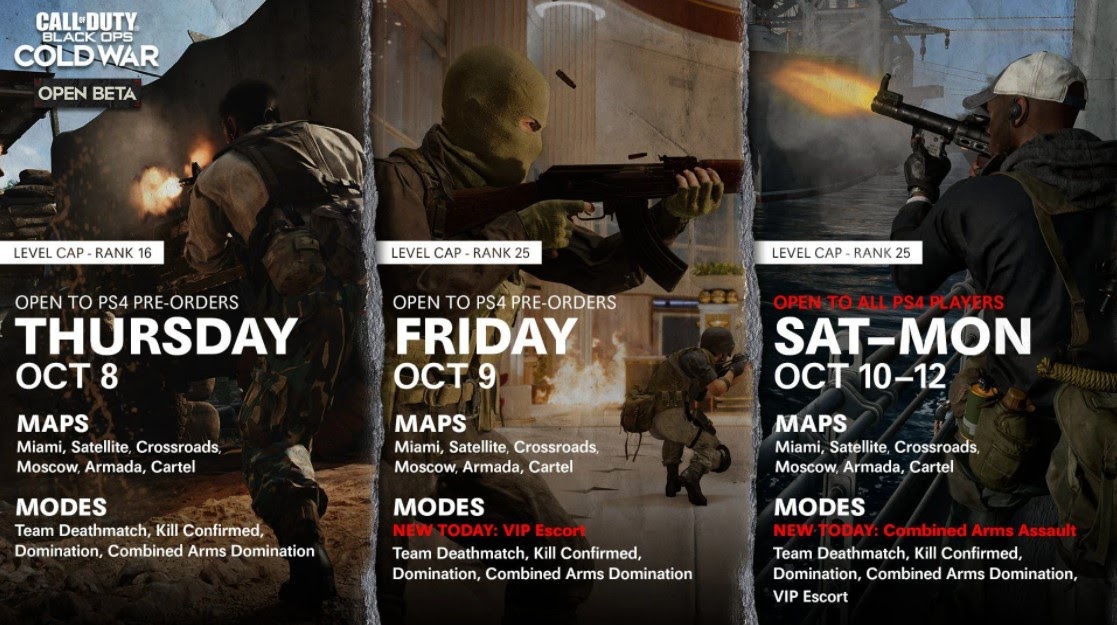 Wochenende 2 – Crossplay-Beta
15. – 16. OKTOBER:
Xbox One und PC Early Access (Vorbestellung), PS4 Open Beta (PS Plus erforderlich).
17. – 19. OKTOBER:
Open Beta auf allen Plattformen (Xbox Gold oder PS Plus erforderlich).
C0D-BETA-INHALTSANGABEN FÜR COLD WAR
---
Da die verschiedenen Betas näher rücken, haben Activision und Treyarch nun weitere Einzelheiten darüber bekannt gegeben, was die Fans während dieser Termine erwarten können.
Die Black Ops Cold War-Beta wird den Spielern vor dem Start am 13. November exklusiven Zugang zum Spiel sowie zusätzliche Inhalte bieten. Dazu gehören die Anpassung von Gunsmith, die Auswahl des Betreibers und eine Vielzahl von Spielmodi, die im Folgenden näher erläutert werden:
Team-Deathmatch Dominion VIP-Begleitung bestätigte Tötung Kombinierte Waffen
In der Beta-Version von Call of Duty: Black Ops spielst du unter anderem das Kartenkartell, das du in den Dschungel von Nicaragua führt. Die Karte bietet Möglichkeiten sowohl für Nah- als auch für Fernkämpfe. Der offene, zentrale Bereich der Karte verspricht actiongeladene Schlachten.
Ebenfalls enthalten: der VIP-Eskort-Modus, der für 6v6-Schlachten ausgelegt ist. Hier schlüpft ein Spieler in die Rolle des VIP mit Verteidigern, die versuchen, den VIP innerhalb einer bestimmten Zone zu sichern.
Ebenfalls bestätigt wurden die Mods "Kombinierte Waffen und Schusswaffen" mit zwei Teams von 12 bzw. Teams von bis zu 40 Personen.
Die Beta-Phase ist mit einem Levelsystem ausgestattet, das es dir ermöglicht, in Ränge aufzusteigen, was bedeutet, dass du frühe Belohnungen freischalten kannst.
Klassische Modi wie Team Deathmatch, Domination und Position werden ebenfalls zur Verfügung gestellt.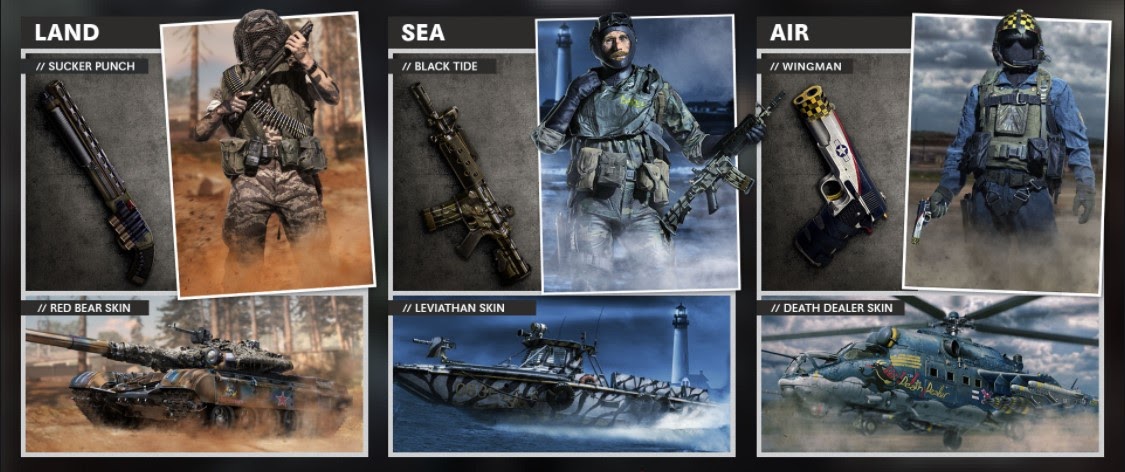 Weitere Einzelheiten zu Call of Duty Black Ops – Cold War findest du unter Call of Duty Black Ops – Cold War, einschließlich Informationen zu Fahrzeugen, Waffen, Karten, Scorestreaks, Updates, Büchsenmacher, Bewegung, Bugfixes und Patch-Notizen zu THE JOURNEY FROM ALPHA TO BETA, direkt bei Treyarch erhältlich.
CALL OF DUTY BLACK OPS – COLD WAR BETA-GAMEPLAY UND IMPRESSIONEN
---
---
Ingo

Ingo ist schnell! Studierte E-Commerce und hat seine Wurzeln vorerst im lebendigen Deutschland. Gleichzeitig ist er als ehrgeiziger Beeinflusser-Berater den Gaming-Communities & Spieleentwicklern nahe. Er weiß oft, welche Trends gerade aktuell sind. Eine besondere Faszination übt Ingo als Redakteur von Spielekritiken aus.