Children of Morta Neuer Trailer präsentiert a la familia Bergson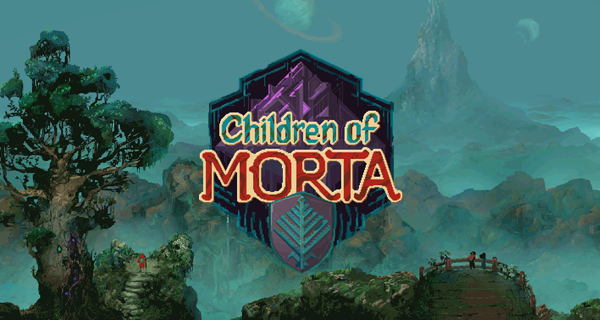 ---
Roguelike RPG Children of Morta von 11bit Studios ist nächsten Monat für Konsolen auf dem Markt, aber vor allem der Entwickler will, dass wir Dead Mage mit der Bergson Familie bekannt machen.
---
---
Ein Charakterübersichts-Trailer für Children of Morta stellt uns die Familie vor, die in dieser schwierigen Zeit gezwungen ist, Helden zu werden. Der Erzähler sagt uns, wer jede Figur ist und was ihre besonderen Eigenschaften sind. Durch den Erzähler hören wir: "John – eine Kraft, mit der man rechnen muss, Lucy – die die Welt in Flammen setzt, Joey – ein mächtiger, aber sanfter Riese, Kevin in Einheit mit den Schatten, Markish als Fluss 'Linda diejenige, die nie versagt'. Durch das Spiel sind die Spieler in der Lage, die Rolle der Bergson-Familienmitglieder zu übernehmen, um die Feinde zu bekämpfen, die den Mount Morta gefährden.
Wirf einen Blick auf den Charakterübersichts-Trailer von Children of Morta unten:
Children of Morta befindet sich im einst friedlichen Land des Mount Morta. Die Korruption hat sich im ganzen Land ausgebreitet und das Elend im ganzen Land verbreitet. Das Gameplay bietet prozedural generierte Dungeons sowie ein Hack-and-Slash-Kampfsystem.
Wähle zwischen John, Lucy, Joey, Kevin, Mark und Linda oder wer auch immer zu Deinem Spielstil passt. Stelle neue Gegenstände für sie her und hilf ihnen auf ihrer Reise zur Rettung des Mount Morta.
---
Children of Morta ist verfügbar auf PC via Steam uns wird released am 15. Oktober  auf PlayStation 4, Xbox One und Nintendo Switch .
---
---