Call of Duty Modern Warfare zeigt PC-Features im neuen Trailer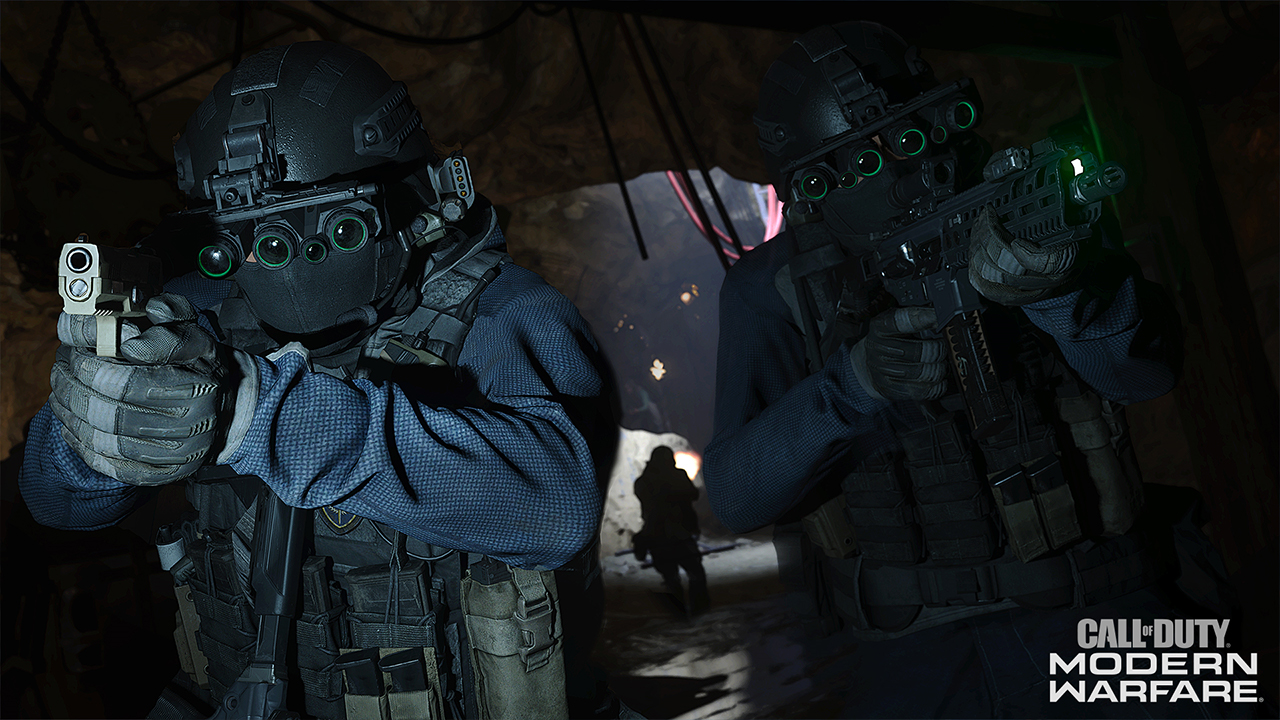 ---
Activision hat gerade einen neuen Trailer für Call of Duty Modern Warfare veröffentlicht, der die PC-spezifischen Features des Spiels zeigt. Der Trailer wurde auf dem PC aufgenommen und in einem Verhältnis von 21:9 hochgeladen, was Ihnen die unangenehmen schwarzen Balken oben und unten beim Betrachten im Vollbildmodus gibt, es sei denn, Sie haben einen ultraweiten Monitor.
---
---
PC-Spieler können sich über die Unterstützung von bis zu 4K Auflösung und unbegrenzten Bildraten freuen. Der Publisher verspricht auch eine breite Palette von Anpassungsoptionen, die die Spieler entsprechend der Leistung ihres Rigs anpassen können. Spieler mit ultrabreiten Displays oder Multi-Monitor-Setups werden sich freuen zu wissen, dass beide beim Start unterstützt werden.
Du kannst dir den kompletten PC-Trailer unten ansehen:
Crossplay war einer der Schwerpunkte bei der Entwicklung der modernen Kriegsführung. Aus diesem Grund können die Spieler auch auf verschiedenen Plattformen gegen Freunde und Familienmitglieder "antreten" oder spielen. Natürlich können wir wahrscheinlich einige Einschränkungen beim Matchmaking aufgrund von Eingabeeinstellungen (Maus + Tastatur/Controller) erwarten.
Activision enthüllte auch den Preloading und PC-Startplan für das Spiel. Das Spiel ist auf dem PC exklusiv über Blizzards Battle.net Launcher erhältlich, wo das Preloading am Dienstag, den 22. Oktober um 18 Uhr BST/7 Uhr MESZ eröffnet wird. Der offizielle PC-Start ist am 25. Oktober um 2 AM BST/3 AM CEST. Konsolenspieler sollten um Mitternacht Ortszeit mit dem Spielen beginnen können.
---
Call of Duty Modern Warfare wird auf PC, Xbox One und PlayStation 4 verfügbar sein.
---
AUCH AUF KEYFORSTEAM NEWS
---
| | |
| --- | --- |
| | Call of Duty Moderne Kriegsführung benötigt 175 GB Speicherplatz. Lesen Sie hier, was die Erklärung von Activision ist und den Rest der Spezifikationen. |
---