Call of Duty Modern Warfare Neue filmische Neckereien Schlacht Royale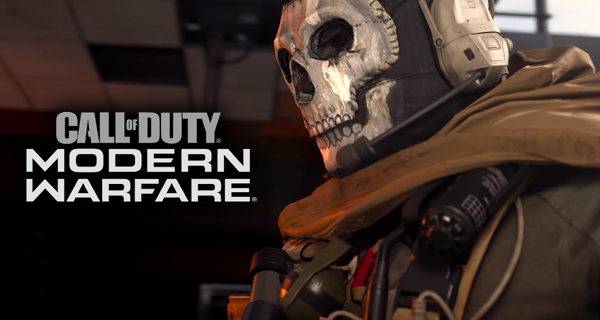 Ein neuer Film für die zweite Staffel von Call of Duty Modern Warfare hat viele Fans, die sagen, dass er ein Indikator für eine königliche Schlacht ist, die sich im Spiel abspielt. Um die Theorie weiter zu untermauern, ist der mysteriöse neue Modus im Menü des Spiels zu finden, auf dem für den Moment "Klassifiziert" steht.
---
---
Die Filmsequenz ist nur etwa anderthalb Minuten lang. Wir sehen, wie sich einige Operatoren durch einen verlassenen Flughafen bewegen. Als sie ihr Ziel eliminieren konnten, gehen sie schnell weg und sagen etwas über das "Gas, das sich nähert". Dann seilt sich der Geist ab und berichtet Captain Price, dass "sie ihr eigenes Ziel anvisieren". Danach bekommen wir die riesige Karte zu sehen, ein Flugzeug fliegt vorbei und weitere Soldaten springen mit dem Fallschirm in das Gebiet ab.
Sehen Sie sich das Video unten an:
Call of Duty ist kein Unbekannter, wenn es um die Szene der Schlacht in der Royale-Bewegung geht. Das gab es sowohl im Black-Ops 4 Black-Out-Modus als auch in Call of Duty Mobile. Aber dies wird das erste Mal sein, dass es in die Modern Warfare-Franchise kommt.
Viele Fans sind begeistert, weil alle Teaser von Infinity Ward fallen gelassen wurden. Im Moment gibt es jedoch keine spezifischen Ankündigungen dafür.
Call of Duty Modern Warfare ist derzeit für PC, PlayStation 4 und Xbox One erhältlich.
---