Call of Duty Modern Warfare Devs arbeiten derzeit nicht an Beuteboxen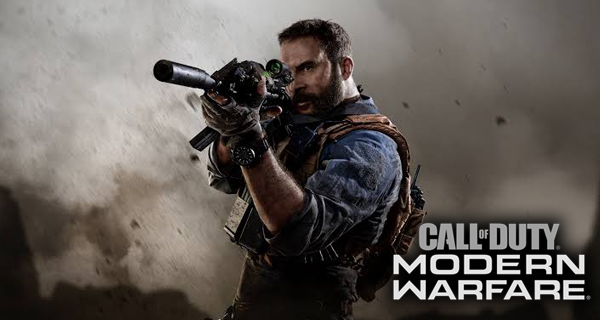 ---
Es gab falsche Informationen über die Call of Duty Modern Warfare Beutekisten. Um alles ans Licht zu bringen, schrieb der Art Director des Spiels, Joel Emslie, auf Reddit, dass sie ""definitiv nicht an irgendeiner Art von Versorgungsabfall oder Beuteboxsystem arbeiten
---
---
Emslie wurde aufgefordert, den Kommentar zu den Beuteboxen abzugeben, da es erneute Diskussionen darüber gab, sie mit früheren Call of Duty Spielen zu vergleichen. Emslies Aussage lautet wie folgt:
"Es gibt immer noch falsch informierte und falsche Informationen über die moderne Kriegsführung. Was ich im Moment sagen kann, ist, dass wir definitiv NICHT an irgendeiner Art von Versorgungsabfall oder Beuteboxsystem arbeiten. Außerdem wird funktionales Material durch GAMEPLAY freigeschaltet. Bleiben Sie dran, wir planen, diese Woche Informationen zu veröffentlichen."
Wie Sie in der obigen Erklärung gelesen haben, können alle "funktionalen" Gegenstände im Spiel nur durch das Spielen des Spiels freigeschaltet werden. Wahrscheinlich gäbe es eine Möglichkeit für die Spieler, kosmetische Artikel zu erhalten, von denen einer möglicherweise durch Mikrotransaktionen erfolgen könnte.
Obwohl die Aussage besagt, dass sie "definitiv nicht an irgendeiner Art von Versorgungsabfall oder Beutelsystem arbeiten", ist das nicht wirklich dasselbe, da das Spiel nie irgendeine Art von Versorgungsabfall oder Beutelsystem haben wird. Wir werden mehr wissen, da die Entwickler planen, diese Woche weitere Informationen darüber zu veröffentlichen.
---
Call of Duty Modern Warfare soll am 25. Oktober für PC, PlayStation 4 und Xbox One starten.
---
AUCH AUF KEYFORSTEAM NEWS
---
| | |
| --- | --- |
| | Erfahren Sie, was die Anforderungen an das Call of Duty Modern Warfare System sind, wie von Activision angekündigt! |
---