Call of Duty Black Ops Cold War: Alles, was Du wissen musst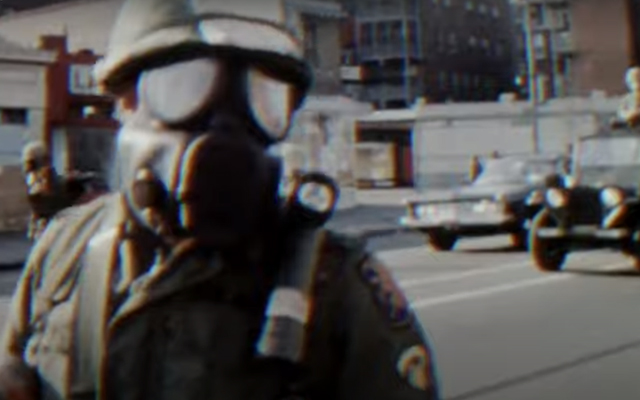 Hier findest du alles, was es über Call of Duty Black Ops Cold War zu wissen gibt. Wir werden diesen Beitrag aktualisieren, sobald wir mehr Details über den neuen Flaggschiff-Titel von Activision erfahren.
---
26 August 2020
Call of Duty Black Ops Cold War Freigabedatum und Plattformen
---
Wann wird Call of Duty: Black Ops Cold War veröffentlicht?
Black Ops Cold War wird am Freitag, den 13. November, für PC (Battle.Net), PlayStation 4 und Xbox One veröffentlicht.
Das Spiel wird auch auf PlayStation 5 und Xbox Series X erscheinen, sobald die Konsolen verfügbar sind.
---
Call of Duty Black Ops Cold War Ausgaben
---
Call of Duty Black Ops Editionen von Cold War sind: Standardausgabe, Generationsübergreifende Bundle-Ausgabe und Ultimative Ausgabe.
---
Call of Duty Black Ops Cold War Geschichte
---
Black Ops Cold War spielt im Jahr 1981, nach den Ereignissen der ursprünglichen Geschichte. Alex Mason, Frank Woods und Jason Hudson sind diesmal wieder dabei, da sie in eine Verschwörung mit hohen Einsätzen verwickelt sind, die weltweit verheerende Folgen haben könnte.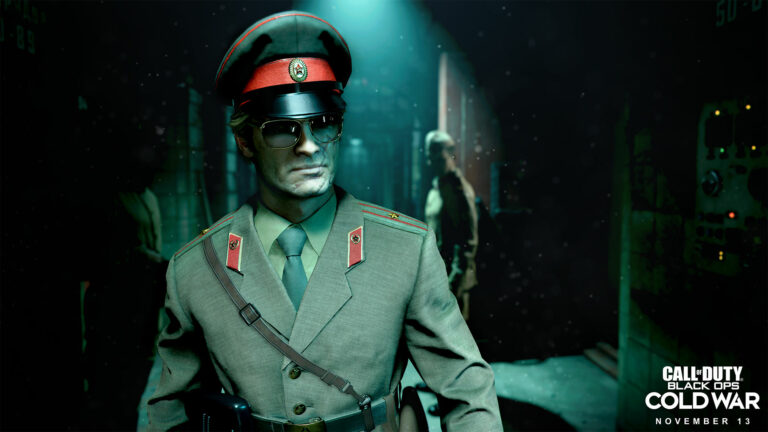 ---
Welche Spielmodi sind in Black Ops Cold War verfügbar?
---
Black Ops Cold War bietet eine Einzelspielerkampagne, bei der die Spieler Teil einer neu gegründeten CIA-Operation sind. Die Spieler werden mit einer Reihe von Operationen konfrontiert, während sie versuchen, eine globale Katastrophe inmitten eines Atomkonflikts zu verhindern.
Treyarch verspricht, in den Monaten vor der Veröffentlichung des Spiels ein "völlig neues Multiplayer-Erlebnis" sowie ein neues Kapitel in Call of Duty Zombies zu enthüllen.
Das Spiel unterstützt auch den gemeinsamen Fortschritt mit Call of Duty Warzone, wo die Spieler Inventarobjekte hinzufügen können, die in beiden Titeln verwendet werden können.
---
Unterstützt Call of Duty: Black Ops Cold War Cross-Play?
---
Black Ops Cold War unterstützt plattform- und generationenübergreifendes Spiel. Das bedeutet, dass Spieler auf PlayStation 4 mit denen auf Xbox One spielen können, und dass Spieler auf Konsolen der aktuellen Generation mit denen auf PS5 und Xbox Series X spielen können.
Solltest du dich für ein Upgrade auf eine Konsole der nächsten Generation entscheiden, kann dein Fortschritt, deine Statistiken und  Profil auf dein neues Gerät übertragen werden.
---
Welche Inhalte sind nach der Markteinführung für Black Ops Cold War geplant?
---
Black Ops Cold War verspricht einen "massiven Kalender mit kostenlosen, nach dem Start verfügbaren Inhalten, einschließlich Multiplayer-Karten und -Modi".
Ein Battle-Pass-System wird ebenfalls enthalten sein, mit einer einheitlichen Entwicklung "sowohl für Black Ops Cold waW als auch für Call of Duty: Warzone".
---
Wird es einen Call of Duty Black Ops Cold War Beta geben?
---
Im PS4-Trailer des Spiels verriet Treyarch, dass eine Beta-Version für Black Ops Cold War verfügbar sein wird, aber ein Zeitplan sowie die Teilnahmebedingungen müssen noch bekannt gegeben werden.
Die Beta wird für Spieler zugänglich sein, die das Spiel zunächst digital auf PS4 vorbestellen. Laut Treyarch werden PS4-Spieler das Spiel mindestens 5 Tage vor allen anderen Spielern ausprobieren können. Charlie Intel berichtet außerdem, dass die Beta maximal zwei Tage dauern wird.
20 August 2020
---
Call of Duty Black Ops Cold War offiziell bestätigt
---
Seit Monaten kursieren Gerüchte über ein neues Call of Duty-Spiel, und schließlich hat Activision beschlossen, den Schleier zu lüften. Der offizielle Call of Duty Youtube-Kanal hat am 19. August ein neues Video mit dem Titel "Know Your History" hochgeladen.
Der kurze Teaser bestätigt den neuen COD-Titel: Call of Duty Black Ops Kalter Krieg. Offensichtlich spielt das Spiel während des Kalten Krieges und ist "von tatsächlichen Ereignissen inspiriert".
Weitere Einzelheiten über das Spiel werden am 26. August bekannt gegeben, also bleibe dran!