Call of Duty Black Ops 3 Free-CD-Key Gewinnspiel
Call of Duty Black Ops III ist ein Action-Shooter, entwickelt von Treyarch und von Activision editiert. Es vereint drei einzigartige Spielmodi: Kampagne-, Multiplayer-, und Zombie-Modus. Der Kampagnen-Modus ist komplett in Zusammenarbeit mit bis zu 4 Spielern spielbar. Call of Duty: Black Ops 3 verspricht, der am meisten erabeitetete und innovativste Titel in der Serie zu sein, mit Dekorationen und schöner Grafik, neuen Fähigkeiten und Waffen, und mit einem neuen System, mit dem sich alles zu glatter und effizienter bewegen lässt. Wenn Sie die vorherigen Spiele mochten , sollten Sie Black Ops III nicht verpassen!
Bitte einloggen um einen Coupon einzulösen
Call of Duty Black Ops 3 Gewinnspiel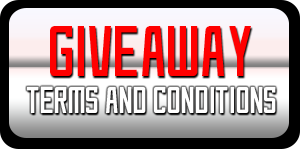 Das System ist ähnlich wie eine Lotterie aufgebaut, je mehr Aufträge Du erfüllst, desto mehr Tickets gewinnst Du. Mit jedem Ticket erhöhst Du Deine Chance auf Deinen Call of Duty Black Ops 3 Free CD-Key und bekommst am Ende auch noch Deinen Geschenk Coupon über 2.000 Reward Punkte.
Das einloggen in das Gewinnspiel Widget erfolgt mit Eurer Email Adresse oder via Facebook Login. Wenn Ihr Euch via Facebook Login anmeldet und selbst nicht zum Gewinnspielende auf unsere Gewinnspiel oder Social Media Fanseiten schaut, lauft Ihr Gefahr, dass Ihr Euren Gewinn verpasst. Wir hatten es in der Vergangenheit leider mehrfach erlebt, dass die Gewinner sich nicht gemeldet haben und wir keine Email Adresse hatten um Euch zu kontaktieren. Wir empfehlen daher die Anmeldung via Email Adresse um sicher zu gehen, dass Ihr eine Gewinnbenachrichtigung erhaltet.
Das Gewinnspiel läuft bis zum 09. November 2015
Ab dem 06.11.2015 könnt Ihr Call of Duty Black Ops 3 in unseren Preisvergleich bestellen:
[sws_button class="" size="sws_btn_large" align="sws_btn_align_center" href="https://www.keyforsteam.de/call-of-duty-black-ops-3-key-kaufen-preisvergleich/" target="_blank" label="
Call of Duty Black Ops 3
 |
Check den Deal
" template="sws_btn_black" textcolor="#33ccff" bgcolor="" bgcolorhover="#33ccff" glow="sws_btn_glow_blue"] [/sws_button]