Call of Duty Advanced Warfare – Krieg in der Zukunft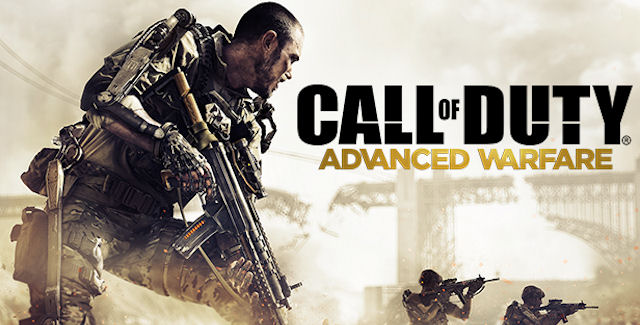 Call of Duty Advanced Warfare – Krieg in der Zukunft
---
Dronen, Laserwaffen, Hover-Tanks und Exoskelette, in Call of Duty Advanced Warfare geht es um Terroristenbekämpfung in der Zukunft. Im neuen Call of Duty spielt man US-Marine Private Mitchell welcher in einem Kampfeinsatz nicht nur seinen besten Kumpel sondern auch diverse Körperteile verliert. Jedoch ist das nicht das Ende seiner Karriere, denn der Vater seines verstorbenen Kumpels ist der Gründer von Atlas, dem größten privaten Militärunternehmen der Welt. Mitchell bekommt Waffen aus modernster Militärtechnik und einen kraftverstärkenden Exoskelett.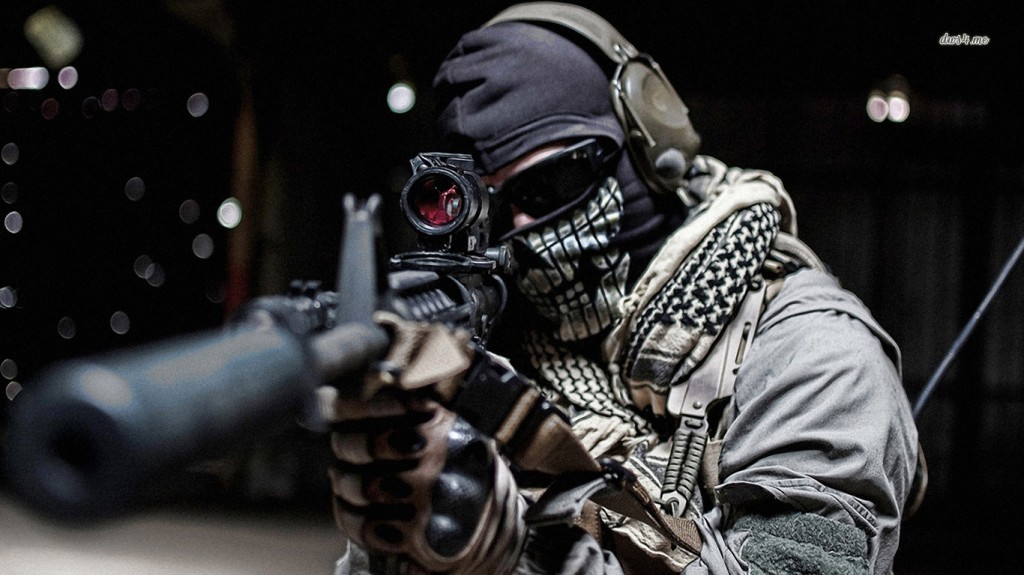 Das Exoskelett ist eine sehr nützliche Erfindung die euch allerlei hilfreiche Möglichkeiten bietet. Unter anderem ein holografischer Bildschirm, der Umgebungsdetails, Feindstellungen und Missionsziele übersichtlich darstellt ist ebenso integriert wie Magnethandschuhe zum Klettern. Oder ein Kraftverstärker, der es euch erlaubt auch schon mal ein Auto als Schutz vor Kugeln vor euch her zu schieben. Zumindest solange die Energie reicht. Dank dem neuen Kampfanzug dürft ihr euch auch tarnen und seid für einen kurzen Zeitraum unsichtbar für eure Gegner. Ein eingebauter Jet-Antrieb katapultiert euch auf Knopfdruck einige Meter in die Höhe. Ein Sprung auf das Hausdach? Kein Problem, mit dem neuen Anzug bekommt ihr alles was man gegen Terroristenbekämpfung benötigt.
Jedoch sollte ihr euch nicht zu früh freuen denn die Gegner besitzen ebenfalls einiges an moderner Kriegstechnik, so kann es sein dass ihr mal einem gegnerischen Mech über den Weg läuft. Wird wohl Zeit die Tarnfunktion zu nutzen, an dem feindlichen Mech vorbeizuschleichen und einige alleinstehende Gegner auszuschalten. Um nicht ständig zu Fuß rumzulaufen kann man sich einen Helikopter, Hover-Bike oder auch ein Hover-Panzer "borgen" und durch die Stadt fahren und fliegen.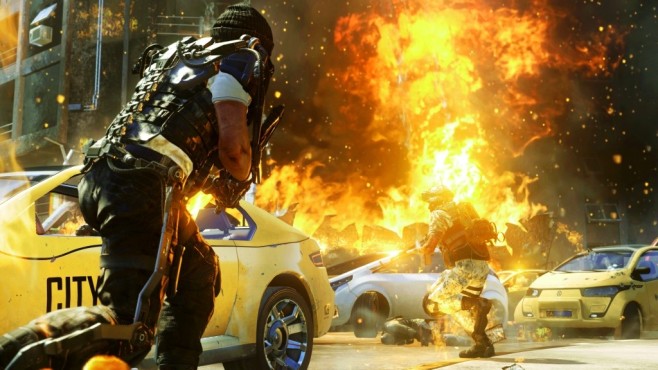 Hier geht`s zum Preisvergleich von CALL OF DUTY ADVANCED WARFARE
---
---