Call of Duty Advanced Warfare Free Steam Key Gewinnspiel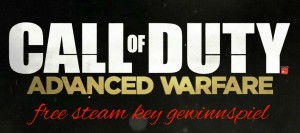 Bitte einloggen um einen Coupon einzulösen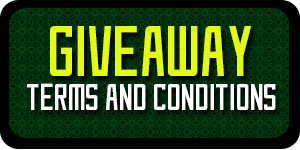 Eine Woche vor dem Call of Duty Advanced Warfare Release haben wir für Euch ein CALL OF DUTY ADVANCED WARFARE KEY GEWINNSPIEL auf die Beine gestellt. Meldet Euch ganz einfach mit Eurem Facebook Login oder Eurer EMail Adresse an und nehmt am Gewinnspiel teil. Das System ist ähnlich wie eine Lotterie aufgebaut, je mehr Optionen Du ausfüllst, desto mehr Tickets gewinnst Du. Damit erhöhst Du Deine Chance auf Deinen Call of Duty Advanced Warfare Free Steam Key.
Wer bis zum Ende durchspielt, auf den wartet noch ein 1000 Reward Punkte Coupon!
Das Gewinnspiel läuft bis zum 02.11..2014 – VIEL ERFOLG!
Wer nicht auf sein Glück vertrauen möchte, oder nicht bis zum Ende des Gewinnspiels warten möchte, kann seinen Call of Duty Advanced Warfare Steam Key auch direkt kaufen und wir haben hier schon die besten Preise für Euch dafür herausgesucht:
[sws_button class="" size="sws_btn_small" align="sws_btn_align_center" href="https://www.keyforsteam.de/call-of-duty-advanced-warfare-key-kaufen-preisvergleich/" target="_blank" label="CALL OF DUTY ADVANCED WARFARE" template="sws_btn_default" textcolor="999999″ bgcolor="911212″ bgcolorhover="911212″ glow="sws_btn_glow"] [/sws_button]