Borderlands 3 Box Art enthält viele versteckte Botschaften
---
Gearbox nutze Twitter, um anzukündigen, dass sie am 1. Mai um 18.00 Uhr BST oder 19.00 Uhr MESZ die offizielle Veröffentlichung für Borderlands 3 herausbringen werden. In der Zwischenzeit möchten die Fans auf ihrem Twitter-Account die Box-Art des Spiels genauer betrachten, von der wir wissen, dass sie voll mit kryptischen Hinweisen auf die bevorstehende Tranche ist.
---
---
Erstens, auf der linken und rechten Seite des Bildes ist der Morsecode schwach aufgedruckt. Bei der Interpretation sagt der Code auf der linken Seite "Where is the first Vault Hunter?", Während der Code auf der rechten Seite "Who is the Destroyer?" ist. In der rechten unteren Ecke befindnt sich eine Reihe von Zahlen. Fans erkannten schnell, dass die Zahlen, wenn sie entsprechend ihrer Reihenfolge im englischen Alphabet durch Buchstaben ersetzt wurden, tatsächlich sagen: "We don't speak of Sanctuary 2."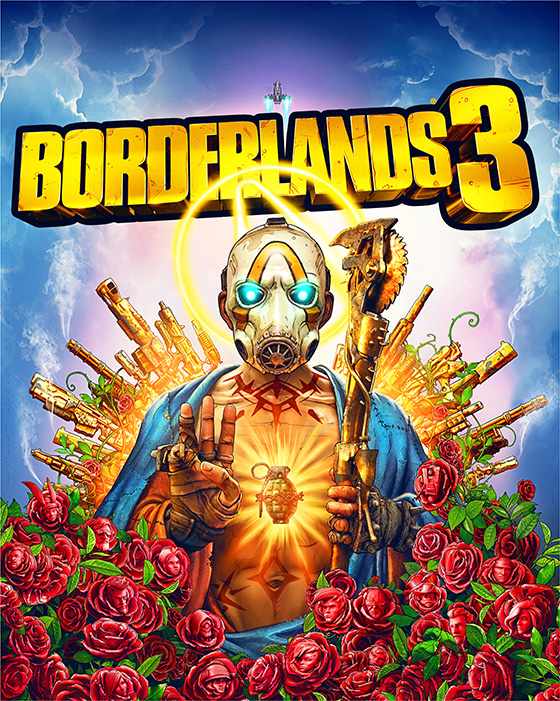 ---
Du kannst die hochauflösenden Version des Bildes hier überprüfen.
---
Es gibt auch einige Symbole in der Nähe des kleinen Schiffes, dass über dem Titel des Spiels startet. Es gibt etwas, das wie ein Mond mit einem Gesicht aussieht, einem Schlüssel und einem Gleichheitszeichen zwischen ihnen erscheint, als würde man sagen: "moon is key". Könnte es über Elpis sprechen? Oder vielleicht einen anderen Mond, den wir im neuen Spiel erleben werden?
Es ist schwer etwas sicheres daraus zu erkennen, aber die meisten Fans sind davon überzeugt, dass sie Hinweise auf die Geschichte der Borderlands 3 erkennen. Es wird wahrscheinlich mehr Sinn machen, wenn wir nach Pandora zurückkehren und diesmal alle anderen Welten herum betrachten, wenn das Spiel später in diesem Jahr erscheint.
Aber das ist nicht alles! Wenn du wegen des neuen Updates wieder in Borderlands 2 gesprungen bist, wirst du dich darüber freuen, dass die Waffen der Box Art tatsächlich einen SHIFT-Code enthalten. Um dir den Aufwand für das Zusammensetzen des Codes zu ersparen, ist Folgendes erforderlich: 5B3BJ-XZWFW-T3KRZ-JBJTB-6WST9. Wenn du das auf der Borderlands-Site oder im Spiel in Borderlands 2 eingibst, wirst du mit 5 goldenen Schlüsseln und einem exklusiven Maya-Skin belohnt.
Möglicherweise gibt es noch mehr Hinweise, die noch nicht gefunden wurden. Schau dir also das Bild selbst an.
---
Borderlands 3 startet am 13. September für  den PC, die Xbox One und PS4. In der Zwischenzeit kannst du hier mehr über das Gameplay erfahren.
---