Bethesda E3 2017 Ankündigungen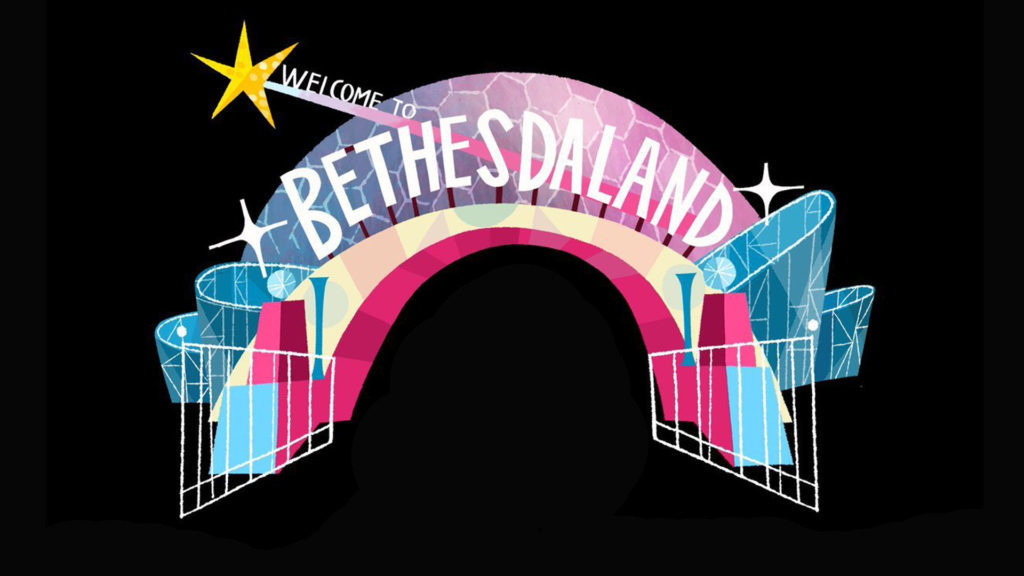 ---
Hier sind die Ankündigungen der Pressekonferenz von Bethesda E3 2017!
---
Creation Club
Eine neue Funktion namens Creation Club wurde für Fallout 4 und The Elder Scrolls 5 Skyrim Special Edition angekündigt. Diese Plattform ist, wo die Gemeinde und Bethesda neue Kreationen wie Gegenstände, Waffen und Zubehör kreieren können.
Creation Club wird offiziell im Sommer 2017 gestartet und steht für den PC, die Playstation 4 und Xbox One zur Verfügung. Anwendungen für den Creation Club werden über die Bethesda Website  durchgeführt. Diejenigen, die in das Programm aufgenommen werden konnten, werden für ihre Arbeit bezahlt. Aufgenommen zu werden wird nicht einfach sein, obwohl, Bethesda erfordert von den Bewerbern, Dokumente vorzulegen.
Hier wirst du mehr über den Creation Club und die FAQs erfahren
---
Doom VFR
Der VR-Port des First-Person-Shooter-Spiels, DOOM, wurde auch während der Pressekonferenz von Bethesda E3 2017 bekannt gegeben. Seine Freigabe ist bis zum Ende dieses Jahres geplant. Einer der Highlights des Ports ist sein einzigartiger Bindestrich-Teleportationsmechaniker.
---
Dishonored 2 Death of the Outsider DLC
Dishonored 2 bekommt einen eigenständigen DLC namens Death of the Outsider. Er verfügt über eine Rache-getriebene Geschichte mit einer Handlung für "die ultimative Ermordung." in der Expansion spielt Meagan Foster, den Charakter der Quests aus dem Hauptspiel.
---
The Elder Scrolls News
Hier sind die Neuigkeiten für einige der Spiele aus The Elder Scrolls:
Das Free-to-Play Kartenspiel Elder Scrolls Legends kommt auf Android und iPhone. Es wird auch eine Erweiterung für Heroes of Skyrim geben, die am 29. Juni veröffentlicht wird. Die Erweiterung fügt 150 neue Karten plus Shouts und Drachen hinzu.
The Elder Scrolls Online hat die 10 Millionen Marke in Bezug auf registrierte Spieler erreicht. Bethesda hat auch angekündigt, dass sie zwei neue DLC-Pakete freigeben: Horns of the Reach und Clockwork City. Sie sollen in diesem Jahr erscheinen.
The Elder Scrolls V Skyrim kommt auf der Nintendo Switch. Es wird Amiibo unterstützen.
---
The Evil Within 2
Das Evil Within 2 wird am 13. Oktober 2017 erscheinen und steht auf dem PC, der Playstation 4 und Xbox One zur Verfügung.
---
Fallout 4 VR
Bethesda kündigte ein weiteres VR-Spiel an, und diesmal wird es Fallout 4 sein. Fallout 4 VR wird auf dem HTC Vive bis Oktober dieses Jahres verfügbar sein.
---
Quake Champions
Die Quake Champions Open Beta ist zurück, und es wird offen für alle sein, bis Bethesda beschließt, sie zu beenden. Abgesehen davon, Quake Champions wird ein großes Turnier (Quake Championships) mit einem Preisgeld von $ 1 Million haben! Das Esports-Turnier soll während der QuakeCon am 26. August stattfinden.
---
Neues Wolfenstein Spiel!
Bethesda hat offiziell das neue Wolfenstein-Spiel enthüllt, Wolfenstein II: The New Colossus. Es steht ab dem 27. Oktober zur Verfügung. Das Spiel markiert auch die Rückkehr von Serienheld BJ Blazkowicz.
---
Sieht aus als ob  Bethesda so viele neue Spiele und tolle Sachen aufgereiht hat! Welche der genannten Spiele könnte dich begeistern? Sag es uns in den Kommentaren!
---