Battlefield 5 War in the Pacific kommt am Monatsende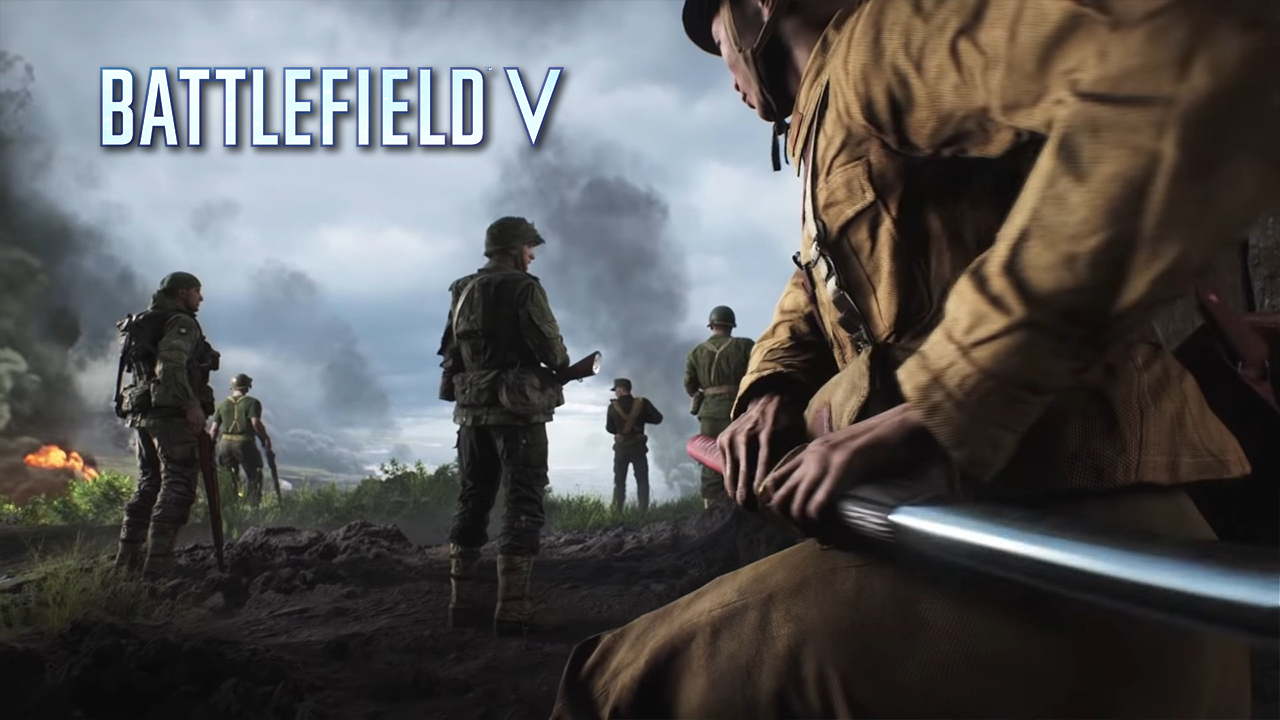 ---
Nachdem DICE die Ankunft von Battlefield 5 Chapter 5 War in the Pacific veröffentlicht wurde, haben sie jetzt bekannt gegeben, wann es in den brandneuen Trailer geben wird. Der Trailer zeigt einen intensiven Kampf zwischen US-amerikanischen und japanischen Streitkräften mit einer der neuen Karten, die mit dem DLC geliefert werden.
---
---
War in the Pacific wird mit 2 neuen Karten kommen, eine weitere im Dezember. Zwei neue Fraktionen schließen sich dem Kampf an, ebenso wie eine Reihe neuer Waffen, Fahrzeuge und Gadgets. Hier ist eine Übersicht darüber, was Sie erwartet:
Neue Karten:
Iwo Jima
Pacific Storm
Wake Island (Coming in December)
Neue Fraktionen:
Neue Waffen:
Type 99 Arisaka
Type 100 (SMG)
M1919A6
M3 Grease Gun
Nambu Type 2A
Type 97 LMG
M1918 A2
Jungle Carbine
Type 94 (Sidearm)
Model 27 (Sidearm)
Neues Gadget:
Neue Battle Pickups:
Neue Fahrzeuge:
M4 Sherman Medium Tank
Type 97 Medium Tank
LVT Amphibious Tank
Ka-Mi Amphibious Tank
F4U Corsair (Bomber- und Jäger-Varianten)
Zero Fighter (Bomber- und Jäger-Varianten)
Neue Elite Skins:
Jack Culver
Keisuke Nakamura
War in the Pacific kommt auch mit neuen Verstärkungen, sowie neuen Kapitel-Belohnungen und wöchentlichen Herausforderungen.
Du kannst dir einige der neuen Sachen im offiziellen Trailer unten ansehen:
Falls du esnoch nicht wusstest, EA lässt Leute das Spiel an vier Wochenenden ausprobieren. Heute beginnt die dritte Etappe. Alle Fortschritte, die Sie während der kostenlosen Testversion machen, werden auf das gesamte Spiel übertragen, wenn Sie sich entscheiden, das Spiel zu kaufen. DICE stellt jede Woche verschiedene Community-Herausforderungen, die die Spieler mit Gegenständen im Spiel belohnen.
---
Kapitel 5 Krieg im Pazifik kommt am 31 Oktober an. Battlefield 5 ist auf PC, Xbox One und PlayStation 4 verfügbar.
---