Assassin`s Creed Rogue | Dying Light + Be The Zombie DLC| Free-CD-Key Gewinnspiel
Bitte einloggen um einen Coupon einzulösen
Assassin`s Creed Rogue | Dying Light + Be The Zombie DLC| Free-CD-Key Gewinnspiel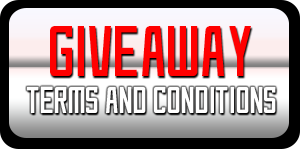 Nachdem Shay sich gegen seinen Assassinen Orden wendet und jetzt auf der Abschussliste steht, schlägt er zurück. Wie das endet, müsst Ihr am eigenen Leib erfahren und Euch auf das Abenteuer einlassen. Nutzt die Gelegenheit und macht bei unserem Gewinnspiel mit. Was Du dafür tun musst, ganz einfach den Anweisungen im Gewinnspiel Widget folgen – Los geht`s! Wir wünschen Dir viel Spass bei der Jagd!
EXTRA BONUS GEWINNSPIEL: Bei diesem Gewinnspiel gibt es nicht nur einen Assassin`s Creed Rogue Gewinner! Wir bieten einem zweiten Teilnehmer die Chance auf einen Dying Light + Be The Zombie DLC Free CD Key! Wenn das kein Anreiz ist bei uns mitzumachen!
Das System ist ähnlich wie eine Lotterie aufgebaut, je mehr Aufträge Du erfüllst, desto mehr Tickets gewinnst Du. Mit jedem Ticket erhöhst Du Deine Chance auf Deinen ASSASSIN´S CREED ROGUE FREE CD KEY und bekommst am Ende auch noch Deinen Geschenk Coupon über 2.000 Reward Punkte.
Das einloggen in das Gewinnspiel Widget erfolgt mit Eurer Email Adresse oder via Facebook Login. Wenn Ihr Euch via Facebook Login anmeldet und selbst nicht zum Gewinnspielende auf unsere Gewinnspiel oder Social Media Fanseiten schaut, lauft Ihr Gefahr, dass Ihr Euren Gewinn verpasst. Wir hatten es in der Vergangenheit leider mehrfach erlebt, dass die Gewinner sich nicht gemeldet haben und wir keine Email Adresse hatten um Euch zu kontaktieren. Wir empfehlen daher die Anmeldung via Email Adresse um sicher zu gehen, dass Ihr eine Gewinnbenachrichtigung erhaltet.
Das Gewinnspiel läuft bis zum 11. März 2015
ASSASSIN´S CREED ROGUE | PREIS CHECK
Wenn auch Du vom Assassinen zum Templer werden möchtest und die Jagd Deines Helden mitverfolgen möchtest, dann kannst Du Assassin`s Creed Rogue ab dem 10.03.2015 natürlich auch bei einem Shop in unserem Preisvergleich erwerben: