Agents of Mayhem Neuer Trailer: Triff Gremlin und Ariadne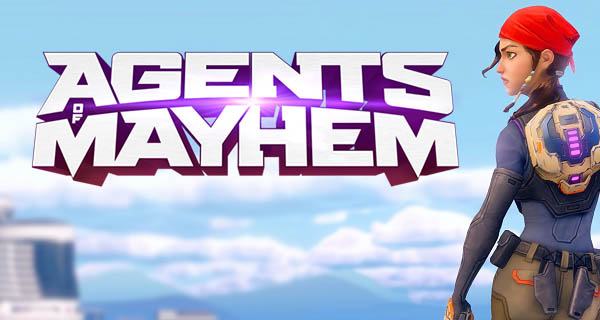 ---
Volition veröffentlichte einen neuen Agents of Mayhem Trailer, der uns einen Einblick in zwei neue Charaktere namens Gremlin und Ariadne gibt. Dieses neueste Action-Abenteuer-Spiel von Volition ist eigentlich die Abspaltung der Saints Row-Serie.
---
---
Der neue Trailer erinnert die 80er Jahre Fernsehen. Er ist komplett mit funky Musik bestückt, die aus dieser Ära für Action-Videos kam. Zwei neue Charaktere sind auch im Video zu sehen. Einer von ihnen ist Gremlin, der eigentlich ein Tech-Wiz ist und gilt als die "kleine Schwester" der Organisation M.A.Y.H.E.M. Der andere ist Ariadne, die sagt, dass sie "ihre Vernunft wiedererlangen und sich wieder ganz machen will", weil sie ein bisschen locker im Kopf ist.
Schau dir den neuen Agents of Mayhem Trailer unten an:
Agents o Mayhem ist in das Saints Row Universe in der Stadt Seoul gesetzt. Du wirst aus 12 der einzigartigen und fantastischen Charaktere der guten Mannschaft Organisation M.A.Y.H.E.M wählen, um gegen die bösen Leute von L.E.G.I.O.N. zu kämpfen.
---
Agents of Mayhem wird am 18. August 2017 für den PC, die PlayStation 4 und Xbox One starten.
---
Was denkst Du über dieses neue Saints Row-ish Spiel von Volition? Teile es uns in den Kommentaren unten mit.
---