Age of Empires IV – Welche Edition soll ich wählen?
Age of Empires IV wird auf Xbox Cloud Gaming und PC veröffentlicht und ist in einer Standard- und einer Digital Deluxe Edition sowie als Age of Empires Anthology Bundle erhältlich.
Von 
  Daniel  | 

  gamepartner78
AGE OF EMPIRES IV-EDITIONEN
---
Vorbesteller-Bonus
Wenn ihr die Age of Empires IV Standard Edition vorbestellt, erhaltet ihr die folgenden Bonusinhalte: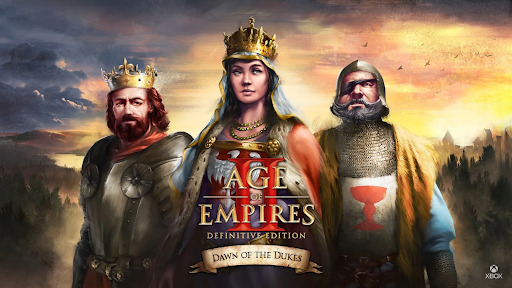 Age of Empires II: Definitive Edition – Morgenröte der Herzöge
---
Standard-Edition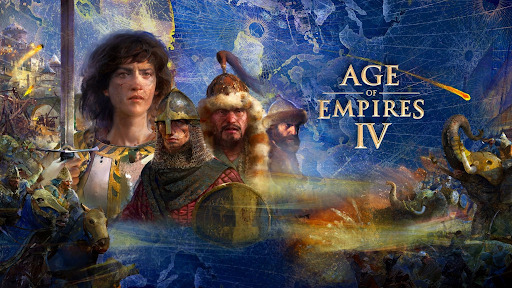 Grundspiel
---
DIGITALE DELUXE-EDITION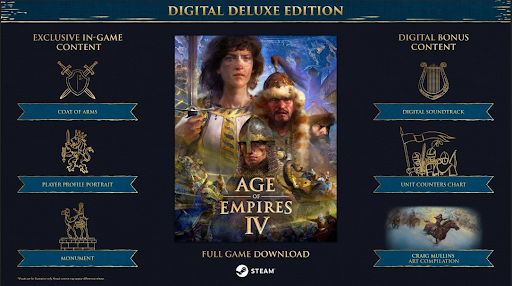 Basisspiel
Exklusive Wappen
Exklusive Monumente
Exklusives Spielerprofil-Portrait
Einheitenzähler-Tabelle
Craig Mullins Kunst-Zusammenstellung
Digitaler Soundtrack
---
AGE OF EMPIRES ANTHOLOGY BUNDLE
Für alle, die Age of Empires komplett erleben wollen und die vorherigen Titel noch nicht besitzen oder sie vielleicht noch einmal spielen wollen, gibt es das Age of Empires Anthology Bundle, das mehr als 20 Jahre AoE feiert.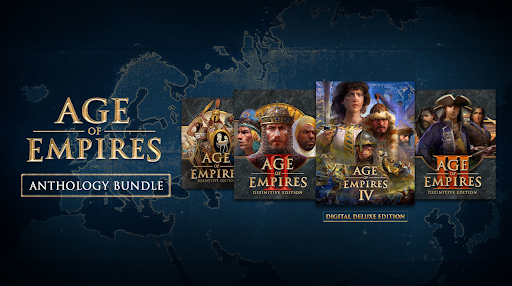 Age of Empires: Definitive Ausgabe
Age of Empires II: Endgültige Ausgabe
Age of Empires II: Definitive Edition – Dämmerung der Herzöge
Age of Empires II: Definitive Edition – Die Herren des Westens
Zeitalter der Reiche III: Definitive Edition – Die afrikanischen Könige
Zeitalter der Reiche IV – Digitale Deluxe-Edition
WEITERE RELEVANTE ARTIKEL
---