Age of Empires IV veröffentlicht das erste große Update 2022
Das erste große Update für Age of Empires IV im Jahr 2022 enthält Fehlerbehebungen, Verbesserungen der Spielbalance und neue Features.
Von 
  Daniel  | 

  gamepartner78
AGE OF EMPIRES IV SAISON EINS
---
Relic Entertainment und Xbox Game Studios haben Age of Empires IV Season One veröffentlicht.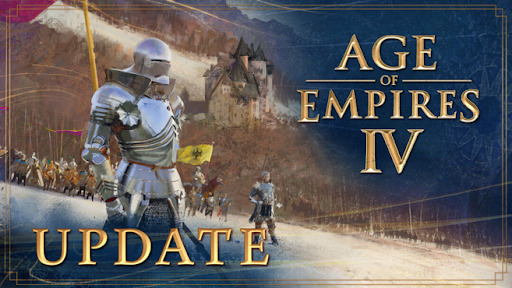 AoE 4 Season One führt die erste Ranglistensaison des Spiels ein, die am 13. April startet und Belohnungen wie Porträts und Monumente je nach Leistung bietet.
Age of Empires IV Season One fügt dem Spiel außerdem die lang ersehnte Globale Bauwarteschlange hinzu, die über Hotkeys angepasst werden kann.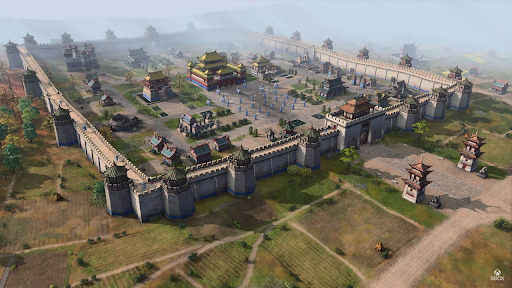 Außerdem gibt es einen völlig neuen Content-Editor mit Mods, mit denen die Spieler nun eigene Spieltypen, Karten und Szenarien erstellen können.
Weitere Änderungen betreffen die Wirtschaftskosten, die Bauzeiten für Einheiten, die Seekriegsführung und den Nebel des Krieges.
Age of Empires IV Season One Update Eigenschaften:
Age of Empires IV Content Editor zum Spiel hinzugefügt

Die allererste Ranglistensaison beginnt am 13. April

Globale Bau-Warteschlange hinzugefügt

Verbesserte Hotkeys

Verbesserungen beim Ausweichen in der Warteschlange, die 5, 15, 30 und 60-minütige Sperren hinzufügen

Verbesserter Schwierigkeitsgrad für die Missionen "Nord nach York", "Belagerung von Paris" und "Schlacht von Formigny

Mods hinzugefügt

Gleichgewichtsänderungen bei Einheiten, Wirtschaft, Gebäuden und Upgrades.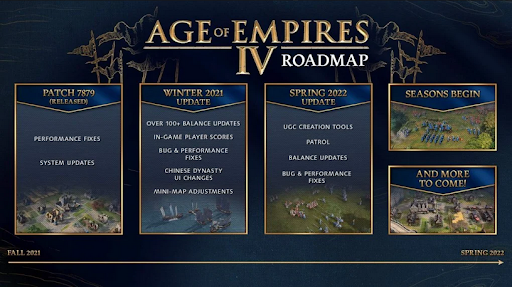 Natürlich ist dies keine umfangreiche Liste von Updates und Korrekturen, aber da die erste Saison nun begonnen hat, ist dies der perfekte Zeitpunkt, um sich in AoE 4 zu stürzen.
---
AGE OF EMPIRES 4 GÜNSTIG KAUFEN BEI KEYFORSTEAM
---
Für die neuesten Videospiel-News, Trailer und die besten Angebote solltest du uns ein Lesezeichen setzen.
Du kannst all die besten und günstigsten Online-Angebote für preiswerte Age of Empires IV CD-Keys, Spiel-Codes, Geschenkkarten, und Antivirus-Software von den verifizierten CD-Key-Verkäufer auf unserer Shop-Seiten zu finden.
WEITERE RELEVANTE ARTIKEL
---