5 neue Horror Spiele, die Sie jetzt zu Helloween spielen können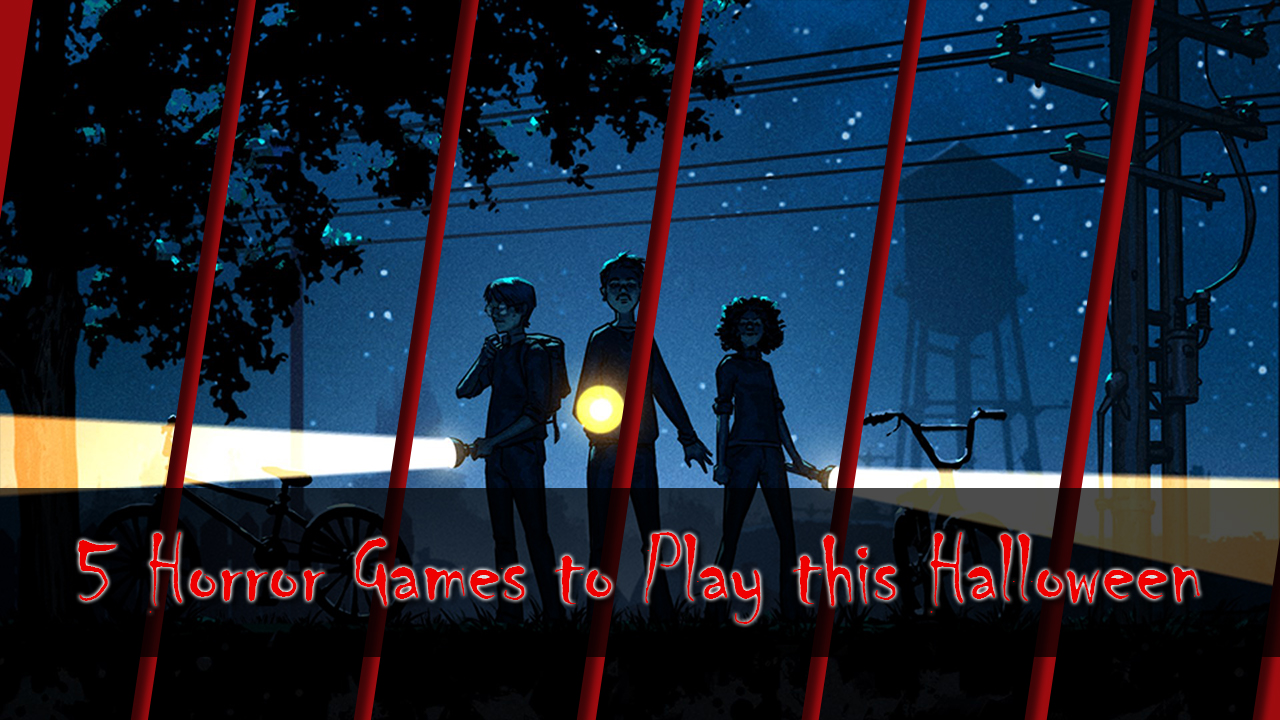 ---
Es ist die gruseligste Zeit des Jahres und eine großartige Zeit, um einige der besten Horrorspiele zu spielen, die dieses Jahr bisher veröffentlicht wurden. Wenn Sie Halloween drinnen mit den Händen auf einer Tastatur oder einem Controller verbringen, hier sind fünf kürzlich veröffentlichte Horrorspiele, um Dir den Spuk an diesem Wochenende ins Haus zu holen:
---
---
The Sinking City steckt die Spieler in die Fußstapfen eines Privatdetektivs, der versucht, zu verstehen, was mit der Stadt Oakmont passiert. Etwas führt dazu, dass die lokale Bevölkerung den Verstand verliert und die Stadt selbst langsam ins Meer sinkt. Die Spielumgebung ist von den Werken von H.P. Lovecraft inspiriert und präsentiert viele mögliche Lösungen für jeden seiner Fälle und mehrere mögliche Endpunkte, je nach Ihren Entscheidungen.
---
Wenn du Freunde hast, mit denen du an diesem Halloween online spielen kannst, dann solltest du vielleicht The Blackout Club besuchen. Hier spielst du eine Gruppe von Teenagerfreunden, die in einer Nachbarschaft leben, in der Kinder in ihrem Alter "Blackouts" erleben, sich an Zeitabschnitte erinnern, an die sie sich nicht erinnern und einfach an seltsamen Orten, wie dem Wald oder auf Eisenbahnschienen aufwachen. Leider glaubt keiner der Erwachsenen den Teenagern, wenn sie ihnen von diesen "Blackouts" erzählen, so dass es an Ihrer Gruppe liegt, diese zu untersuchen.
---
Daymare 1998 schämt sich nicht, seine Inspirationen aus den 90er Jahren des Horror-Videospiels auf den Arm zu nehmen. Ironischer weise sah es am Ende ähnlich aus wie beim Resident Evil 2 Remake, obwohl dieses Spiel schon lange vor dem letzteren entwickelt wurde. Dennoch ist es ein Aufleben dessen, was wir damals als große Horrorspiele betrachteten, komplett mit einer unheimlichen Atmosphäre, hektischer Bestandsführung, Umwelträtseln und vielen Sammlerstücken.
---
Wenn Sie sich ein wenig nostalgisch fühlen, dann könnte dieses Halloween der perfekte Zeitpunkt sein, um endlich in das Resident Evil 2 Remake einzutauchen. Erleben Sie das Horrorspiel, das in den 90er Jahren die Messlatte wieder höher legte und in der Capcom-eigenen RE Engine von Grund auf neu aufgebaut wurde. Leon und Claire kehren zurück, jeder mit seiner eigenen Kampagne, die es zu durchspielen gilt. Machen Sie das Licht aus und spielen Sie mitten in der Nacht, um jeden Mr. X Sprung zu maximieren.
---
Wenn der einzige Halloween-Nervenkitzel, nach dem Sie suchen, darin besteht, ein Magazin nach dem anderen zu entladen, um die Kugeln auf Hunderte von Zombies zu schießen, die auf Sie zusteuern, dann ist World War Z das, was Sie an diesem Wochenende spielen müssen. Genießen Sie die revolutionäre Swarm Engine, die es ermöglicht, Hunderte von Zombies auf dem gleichen Bildschirm zu haben. Sie werden bis zu drei Freunde an Bord holen können, da die Kooperative der beste Weg ist, dieses Spiel zu spielen.
---
Und das sind unsere Vorschläge, was wir an diesem Halloween-Wochenende spielen sollten. Bei keinem dieser Titel kann man etwas falsch machen. Und wie immer können Sie sie alle zu den niedrigsten Preisen erhalten, die im Internet unter Keyforsteam.de verfügbar sind. Welches davon wirst du dieses Wochenende spielen? Hast du ein anderes Spiel im Sinn, um in dieses Halloween einzutauchen? Erzähle uns alles darüber in den Kommentaren unten.
---