15 der besten VR-Spiele und Preisvergleiche
"Du möchtest ein VR-Spiel spielen, weißt aber nicht, welches du wählen sollst?
Zum Glück ist Keyforsteam hier, um dir mit diesen Top 15 der besten VR-Spiele zu helfen!"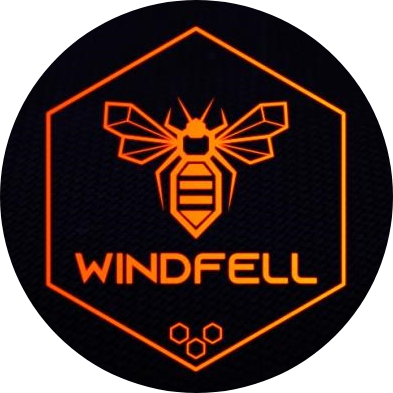 Von   
Daniel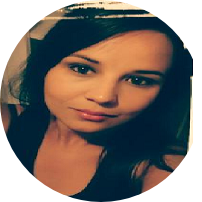 gamepartner78
Aktualisiert im Januar 2021
---
---
---
Welche sind die Top 15 VR Games 2020?
---
Schlage dich durch eine endlose Anzahl von blauen und roten Kästchen zu deinen Lieblingsliedern und tauche ein in die visuellen Effekte von Beat Sabers wirklich einzigartigem Gameplay. Schließe Ziele und Herausforderungen in der Kampagne ab oder gehe online und trete gegen die Community an, während du die Online-Bestenlisten erklimmst, während du die Beats schlägst. Beat Sabre bringt das Adrenalin in Schwung, während du tanzt, aufschlitzt, schlägst, dich duckst und dich durch handgezeichnete Levels schlängelst. 
---
Kämpfe in einem rasanten, hyperrealistischen Shooter ums Überleben und rette die kaputten Vereinigten Staaten allein oder mit Freunden in einer voll spielbaren Koop-Kampagne. Bewege, schieße und finde Deckung mit realistischen Waffen, die genaue Darstellungen ihrer realen Versionen sind. Passe deine Waffen im Handumdrehen an, kommuniziere mit deinem Trupp und besiege den Feind in intensiven Feuergefechten, die in keinem anderen VR-Spiel zu sehen sind. 
---
Reise durch ein geschichten getriebenes VR-Spiel und untersuche ein streng geheimes Forschungsprojekt, das auf einem der Saturnmonde stattfindet. Scanne Objekte und löse Rätsel. Erkunde dabei Hinweise und detaillierte Umgebungen. Teleportiere, stürze oder gehe mit Motion Controllern, die wie High-Tech-Werkzeuge aussehen. 
---
Ein für VR gebauter Ego-Shooter, in dem du reale Bewegungen ausführst und mit deiner Umgebung interagieren kannst, als wären sie real. Das Spiel bietet zwei Spielmodi, Swarm und Story. Überlebe endlose Horden im Schwarm Modus oder entdecke im Story-Modus, wer du in einer futuristischen Welt bist. Verwende deinen Körper, um zu kämpfen und
---
Verwende Koordination, Kommunikation und Treffsicherheit, um den Feind auszuschalten und deine Ziele mit dem realistischsten Militärsimulator zu erreichen, der in VR verfügbar ist. Spiele Solo-, Koop- oder PvP-Spielmodi und kämpfe mit modernen Waffen wie dem leichten Maschinengewehr AUG, M16, P90 und M249. Erstelle und teile deine eigenen Schlachtfelder oder lade von der Community erstellte Karten herunter. 
---
Baue deine Legende als eine der größten des Boxens auf und trainiere und kämpfe mit der Phantom Melee-Technologie des Spiels. Spiele als Adonis Creed und steige vom Außenseiter zum Weltklasse-Kämpfer auf. Spiele mehrere Spielmodi, einschließlich Karriere, Freeplay, Training, oder beweise deinen Wert im Online-PvP. 
---
Bekämpfe die Untoten, fahre durch die überfluteten Ruinen von New Orleans und stelle dich Entscheidungen, die dir schwer fallen – alles in virtueller Realität. Überlebe deinen Weg. Stelle dich den Untoten mit lodernden Waffen oder schleiche und verstecke dich zwischen ihnen. Verdiene wertvolle Ressourcen bei Missionen und riskiere dein Leben, um jeden zu schützen oder zu ermorden, der dir im Weg steht. In VR wird The Walking Dead zum Leben erweckt und gibt dir die Wahlfreiheit. Verwende Nahkampf-, Fernkampf- und provisorische Waffen. Schlage untote Köpfe ab, krieche durch Straßen und spüle und erklimme Seiten von Gebäuden, Autos und Mauern, um Feinde zu überfallen. Es ist dein Leben, lebe The Walking Dead. 
---
Dieser exklusive VR-Titel bietet Zombies, Humor, echtes Waffenhandling und mehrere Spielmodi, um jeden FPS-Enthusiasten für immer glücklich zu machen. Verwende mehr als 25 Waffen, bewahre deine Munition auf, verwende die eisernen Visiere, um besser zielen zu können, und plündere die Toten, während du eine epische Kampagne voller Blut, Verstümmelung und zerstörbarer Umgebungen überlebst. Entdecke frei in Canyons und Minen, spiele kooperativ im Kampagnen- und Horde Modus und tritt auf den Bestenlisten an, während du alleine mit begrenzter Munition gegen endlose Wellen der Untoten überlebst. 
---
Vergiss die Realität und schlage, steche, weiche aus und schieße dich durch endlose Feinde in der brutalen und unversöhnlichen Welt von SUPERHOT VR. Nach dem Erfolg der normalen Version, die am 25. Februar 2016 veröffentlicht wurde, wurde die VR-Version des Spiels am 5. Dezember 2016 veröffentlicht. Das Spiel, bei dem sich die Zeit nur bewegt, wenn du dich bewegst, startete 2017 sein Forever-Update und brachte den Endless-Modus mit , ein Nur-Kopfschuss-Modus, ein Zeitfahren, ein Hardcore-Modus und eine 10-minütige Herausforderung. SUPERHOT VR hat eine Reihe von Auszeichnungen für seine Brillanz erhalten, darunter "DICE Awards Immersive Reality-Spiel des Jahres 2017", "New York Game Awards als bestes Virtual Reality-Spiel 2017" und "GDCA Best VR Game 2018". 
---
Betritt die Welt des Tischtennis und nimm an epischen Spielen in diesem realistischen VR-Simulator teil. Spiele gegen die KI und verbessere deine Fähigkeiten in verschiedenen Modi oder springe online und teste dich gegen die besten Spieler der Welt. 
---
Springe in eine Welt voller Magie, Tod, Fantasie und Dungeons in VR und kämpfe dich in 1-4-Spieler-Matches durch Monster, Fallen und Rätsel. Wähle deinen Fortbewegungstyp, verwende die Bestandsverwaltung, passe deine Waffen Voreinstellungen an und pariere Angriffe mit deinem Schild. Das Spiel wurde speziell für VR entwickelt und bietet Drop-In-Drop-Out-Gameplay und automatische Skalierung der Monsterstärke. 
---
Betritt die verrückte Welt des Wunderlandes vor Alices Ankunft und hilf einem Mädchen, nach ihrem verlorenen Haustier Patches zu suchen. Kontrolliere das Mädchen durch die Drehungen und Wendungen, erkunde das Wunderland mit einer 360-Grad-Bewegung, löse Rätsel und finde unterwegs versteckte Sammlerstücke.
---
Panoptic ist ein lokales Multiplayer-1v1-Spiel, bei dem ein Spieler der Aufseher in VR und der andere der Herausforderer ist, der auf dem PC spielt. Der Aufseher muss den Herausforderer in der Menge finden und ihn mit seinem Augenlaser zerstören. Der Herausforderer muss die Energiequellen des Aufsehers verstecken und irgendwie zerstören. 
---
Durchbrich prozedural erzeugte Verbindungen mit Hilfe von Freunden in diesem taktischen Shooter für 1 bis 4 Spieler. Plane deinen Angriff, platziere deine Mauer-Ladungen, durchbrich die Mauer und übernimm alles, was auf der anderen Seite auf dich wartet. Schieße durch Trockenbau, sprenge durch Beton und wirf Granaten, um deine Verträge abzuschließen. 
---
Drücke dich mit mehr als 80 Tracks aus und tritt als DJ in einer lebendigen VR-Umgebung auf. Remixe Tracks über mehrere Genres hinweg, experimentiere mit acht Instrumenten, nehme Loops und Sequenzen auf und erstelle deinen eigenen Stil. Führe dein Set alleine oder mit einem Freund auf und erstelle Beats als Duo. 
---
Was ist ein VR-Spiel?
Ein VR-Spiel kann mithilfe eines Headsets in der virtuellen Realität gespielt werden und bietet wirklich beeindruckende Action aus der ersten Person. 
VR-Spiele sind auf PC-, Mobil-, Konsolen- und eigenständigen VR-Headsets verfügbar.
Die aktuellen High-End-VR-Headsets für PCs sind die Headsets Valve Index, Oculus Rift, HTC Vive und Windows Mixed Reality. 
VR-Spiele können im Stehen oder Sitzen gespielt werden und verwenden häufig ihre eigenen VR-Motion-Controller, um vollständig einzutauchen.
Hier kommen Tags ins Spiel.
Warum machen wir eine Top 15 VR-Spieleliste?
VR-Spiele sind zu unglaublichen Preisen erhältlich, aber mit so vielen zur Auswahl, möchten wir dir helfen, das für dich richtige Spiel auszuwählen. 
Bei Keyforsteam glauben wir an Qualität vor Quantität. Aus diesem Grund vergleichen wir Daten und Bewertungen unserer Benutzer mit Steam-Benutzern, um dir das detaillierteste Ranking-System zu bieten, das jemals verfügbar ist.
Wie bekommen wir unsere Rankings?
Wir konzentrieren uns auf die tatsächlichen Bewertungen, tatsächlichen Meinungen und Empfehlungen derjenigen, die das Spiel gespielt haben.
Wir analysieren die Daten von Metacritic, Steam und deine Bewertungen bei Keyforsteam, um ein möglichst genaues Ranking-System sicherzustellen.
Wir halten es einfach und zeigen nur die 15 besten Spiele an, um dir das derzeit beste Spiel zu bieten.
Diese Liste wird monatlich aktualisiert, um die Markt- und Spielerfahrung widerzuspiegeln.
Keyforsteam hat keinen Einfluss auf die Bewertungen.
Wir analysieren nur die Daten und präsentieren die Ergebnisse. Wir sind eine Preisvergleichs Webseite und bleiben unparteiisch. Wir zeigen Preise von allen Plattformen an, einschließlich Steam, Origin und Epic Games.
---
---