15 der besten MOBA-Spiele und Preise vergleichen
Aktualisiert am Juni 2021
"Sie wollen ein MOBA Game spielen, wissen aber nicht, welches Sie wählen sollen?
Zum Glück ist Keyforsteam hier, um Ihnen mit dieser Top 15 der besten MOBA -Spiele zu helfen!"
Von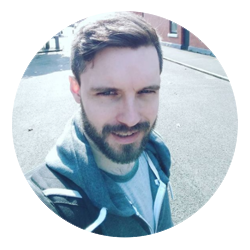 Daniel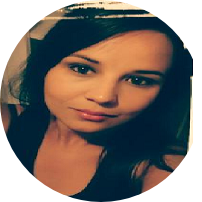 gamepartner78
---
---
---
Was sind die Top 15 MOBA Spiele 2021?
---
Treten Sie in intensiven 5v5-Schlachten gegeneinander an und nehmen Sie Gassen und Türme in der größten MOBA der Welt, League of Legends, ein. Wählen Sie aus mehr als 140 Champions, lernen Sie, im Offline- und Online-Spielmodus zu spielen, meistern Sie Ihre Fähigkeiten und kämpfen Sie mit Bots, Freunden oder geschickten Matchmaking um den Sieg.
---
Begleiten Sie Millionen von Spielern beim meistgespielten Spiel von Steam. Mit regelmäßigen Updates, ständiger Weiterentwicklung des Gameplays, der Features und Helden bietet Dota 2 endloses Spielen und Dinge, die es zu entdecken gilt. Es gibt eine unendliche Anzahl von Möglichkeiten, da jeder Held mehrere Rollen ausfüllen kann. Es gibt eine unglaubliche Vielfalt an Heldenfähigkeiten und mächtigen Gegenständen – wobei alle Helden kostenlos zur Verfügung stehen. Feiern Sie mit und lernen Sie, wie man gegen Bots antritt, demonstrieren Sie Helden und stürzen Sie sich in fähigkeitsbasiertes Matchmaking.
---
Blizzards Free-to-Play-MOBA enthält Charaktere aus World of Warcraft, Diablo und Overwatch. Spiele unbewertete und bewertete Matches in zielbasierten Team-Matches. Zu den Klassen gehören die klassischen MOBA-Varianten wie Heiler, Tank und Assassine.
---
Die Schlachtfelder der Götter erwarten dich in SMITE. Werde ein Gott und wähle aus über 100 Gottheiten, jede mit ihren eigenen einzigartigen Strategien, legendären Waffen und Kräften. Spiele in der Third-Person-Perspektive und nutze eine breite Palette von Strategien, vom blinden Hinterhalt bis zum gezielten Schuss. Es ist Platz für jeden Spieler. Wähle den Spielmodus aus Arena-Modus, kompetitiv und mehr.
---
Schwinge dich in Paladins als legendärer Champion des Reiches Waffen und Magie. Stelle dein Team zusammen und tritt mit über 25 Millionen Spielern in team basierten Kämpfen an. Nutze die einzigartigen Fähigkeiten deines Champions; passe ihn an und wähle aus Hunderten von Skins! Paladins ist für immer free-to-play.
---
PS4/ PS5/ Xbox One/ Xbox Series X/ Nintendo Switch
Stellen Sie Ihren Helden Trupp zusammen und kämpfen Sie in rasanten 6-gegen-6-Kämpfen in der allseits beliebten Overwatch um die Ziele. Wählen Sie aus mehr als 30 Helden, jeder mit einzigartigen Fähigkeiten, Spielstilen und Waffen. Seien Sie der Panzer, die Unterstützung oder der Schaden, den Ihr Team braucht. Schalten Sie Beute, Errungenschaften und Trophäen frei, und kämpfen Sie in verschiedenen Ranglisten- und Ranglos-Spielmodi. Passen Sie dann das Spiel an und teilen Sie es mit dem neuen Overwatch-Workshop.
---
Dies ist ein Spiel, das MOBA-, Battle-Royale- und Survival-Elemente miteinander verbindet. Jeder Charakter kann einzigartige Waffen, Rüstungen und Fallen verwenden. Du kannst sogar an Turnieren teilnehmen und diese veranstalten.
---
Tritt als aufsteigender Stern in der Super Mecha League an und besiege Gegner, um Champion zu werden. Die Kämpfe finden in einer neo-futuristischen Stadt statt, und es gibt zehn Mechs zu beschwören, jeder mit einzigartigen Skins und Graffitis. Du kannst am Boden und in der Luft kämpfen und allein oder mit Freunden spielen.
---
Spiele als historischer Anführer und führen Sie Ihre Armee von Tausenden gegen deine Feinde. Zu den Schlachtfeldern gehören Graslandschaften, Täler, Burgen und dynamisches Wetter wie Nebel, Schnee und Regen. Wenn der Kampf nah ist, verwende Blöcke, Wachpausen, Rollen, Dash-Attacken und Combos.
---
Battlerite ist ein Top-Down-MOBA, in dem du gegen andere kämpfen und den Todesstrudel überleben musst. Jeder Champion hat einzigartige Fähigkeiten und Spielstile, und du kannst allein oder mit einem Freund spielen. Die Action ist schnell, und du musst die Kunst des Skillshots beherrschen, wenn du überleben willst.
---
Führe Krieg im großen Stil und übernimm die Kontrolle über Hunderte von Einheiten auf einmal. Passe deine Armee aus Space Marines, Orks und Eldar an und dominiere das Universum.
---
Das Spiel ist ein Free-to-Play-2D-MOBA und bietet 3v3-Online-Matches. Du kannst deine Klasse, Upgrades, Creeps, Geschütztürme und Basen auswählen. Das Spiel verfügt über einen Karteneditor und kann mit Steam Workshop verwendet werden, um von Benutzern erstellte Inhalte herunterzuladen und zu teilen.
---
Das Spiel ist ein RTS mit Panzern, Artillerie und Jets. Verwende Hunderte von klassischen Fahrzeugen, Einheiten und Waffen aus dem 2. Weltkrieg. Du kannst in Wüsten, Städten, Hügeln und Ebenen kämpfen.
---
Überlebe in rasanten Matches mit bis zu 30 Spielern, um den Sieg zu erringen. Entscheide, ob du kämpfen oder dich verstecken willst, und wähle, ob du deine Feinde aus dem Hinterhalt angreifen oder sich ihnen stellen willst. Es gibt 20 Champions zur Auswahl, und du kannstin Solo-, Squad- oder Duo-Matches spielen
---
Zerreißen Sie die Arena im team basierten Kampf in diesem Online-Schläger, in dem jeder Kämpfer mechanisch aufgewertet wird und Durst nach Gemetzel hat. Kontrollieren Sie den Verstand, frieren Sie Gegner ein, fliegen Sie auf Raketen und nutzen Sie Teamwork und Kommunikation, um Ihre Feinde auf immer kreative Weise zu besiegen. Passen Sie Ihren Kämpfer mit Waffen, Fähigkeiten und Teilen an, und entfesseln Sie Chaos in diesem einzigartigen Cyberpunk-Arena-Schläger.
---
Was ist ein MOBA-Spiel?
Eine Multiplayer-Online-Battle-Arena (MOBA) ist ein Videospiel, bei dem zwei Teams in Echtzeit darum kämpfen, die Basis des anderen zuerst zu zerstören.
In einem MOBA steuern die Spieler einen einzelnen Charakter, wobei jeder eine Klasse und einzigartige Fähigkeiten hat.
Die Spieler kämpfen über mehrere Lanes, in denen jeweils Türme platziert sind. Ein Team muss alle Türme in einer Lane zerstören, bevor es die gegnerische Basis angreifen kann.
Während eines Matches verdienen die Spieler Erfahrung, Währung und Stufen, indem sie Schleicher, Türme und gegnerische Spieler besiegen.
An dieser Stelle kommen Tags ins Spiel.
Warum machen wir eine Top 15 MOBA Spiele Liste?
MOBA-Spiele sind zu unglaublichen Preisen erhältlich, aber mit so vielen zur Auswahl, wollen wir Ihnen helfen, das Spiel zu wählen, das für Sie richtig ist.
Bei Keyforsteam glauben wir an Qualität statt Quantität. Aus diesem Grund vergleichen wir Daten und Bewertungen unserer Nutzer mit denen von Steam-Nutzern, um Ihnen das detaillierteste Ranking-System zu bieten, das es gibt.
Wie erhalten wir unsere Rankings?
Wir konzentrieren uns auf die echten Bewertungen, echten Meinungen und Empfehlungen derer, die das Spiel gespielt haben.
Wir analysieren die Daten von Metacritic, Steam und Ihre Bewertungen auf Keyforsteam, um ein möglichst genaues Ranking-System zu gewährleisten.
Wir halten es einfach und zeigen nur die 15 besten Spiele an, um Ihnen das Beste zu bieten, was zu diesem Zeitpunkt verfügbar ist.
Diese Liste wird monatlich aktualisiert, um den Markt und die Erfahrungen der Spieler widerzuspiegeln.
Keyforsteam hat keinen Einfluss auf die Bewertungen; wir analysieren lediglich die Daten und präsentieren die Ergebnisse.
Wir sind eine Preisvergleichs-Website und bleiben unparteiisch. Wir zeigen Preise von allen Plattformen an, einschließlich Steam, Origin und Epic Games.
---
---