15 der besten MMORPG-Spiele und Preisvergleiche
Aktualisiert im August 2021
"Du möchtest ein MMORPG-Spiel spielen, weißt aber nicht, welches du wählen sollst?
Zum Glück ist keyforsteam hier, um dir mit diesen Top 15 der besten MMORPG-Spiele zu helfen!"
Von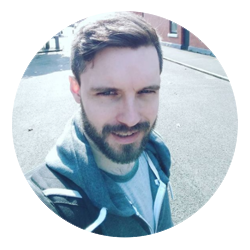 Daniel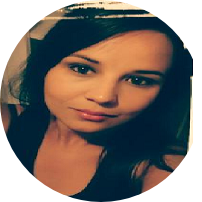 gamepartner78
---
---
---
What are the Top MMORPG Games 2021?
---
Stürzen Sie sich in ein episches und sich ständig veränderndes MMO-Abenteuer. Erleben Sie einzigartige Disziplinen, um ein Jünger des Krieges, ein Jünger der Magie, ein Jünger der Hand oder ein Jünger des Landes zu werden. Ein einzigartiges Waffensystem bedeutet, dass Ihre ausgerüstete Waffe oder Ihr Handwerkszeug Ihre Charakterklasse bestimmt, so dass Sie nach Belieben die Rolle wechseln können.
---
Erstelle den Charakter, den du spielen möchtest, mit einem robusten Charaktererstellungstool und stürze dich in fähigkeitsbasierte Kämpfe und Belagerungskriege. Fischfang, Handel, Handwerk, Kochen und die Jagd auf Monster und riesige Bosse in einer Welt, die nahtlose Bewegung ohne Ladezeiten bietet. Erleben Sie Tag-/Nachtzyklen, einzigartiges Wetter, berittene Kämpfe und die Zähmung und Zucht von Pferden und Elefanten.
---
Betreten Sie das größte MMO der Welt mit Dutzenden von Rassen, einzigartigen Klassen, epischen Fähigkeiten und intensivem PvP. Erfüllen Sie Quests, bauen Sie Ressourcen ab, stellen Sie Gegenstände her, handeln Sie im spielergesteuerten Auktionshaus, gehen Sie angeln oder erforschen Sie die Geschichte des Spiels. Schattenlande ist die achte Erweiterung des Spiels und bietet Sekten des Bundes, Belohnungen und Vergünstigungen sowie einen reibungsloseren Stufenaufstieg, wobei die Obergrenze jetzt auf 60 festgelegt ist.
---
Tamriel erwacht in einer sich ständig erweiternden und beständigen Welt voller Abenteuer, Geheimnisse und Wahlmöglichkeiten zum Leben. Wähle deinen Spielstil, entscheide, wo du dein Abenteuer beginnst und beendest, und queste allein oder mit Freunden. Führe Krieg, stelle Gegenstände her und kämpfe gegen Hunderte von anderen Spielern in intensivem PvP.
---
Rette die letzte Stadt der Menschheit gegen die dunklen Mächte in einem reaktionsschnellen Ego-Shooter und erlebe die epische, filmische Geschichte allein oder mit Freunden. Wähle deine Wächterklasse, darunter Titan, Hexenmeister und Jäger, sammle eine fantastische Auswahl an exotischen Waffen und Rüstungen und spiele mit oder gegen deine Freunde und andere Wächter in PvE- und PvP-Spielmodi.
---
Erschaffe dein Vermächtnis und triff wichtige Entscheidungen in einer interaktiven Geschichte, die im Star Wars-Universum spielt. Wähle aus acht wählbaren Klassen, jede mit ihrer eigenen Geschichte. Abonnenten erhalten eine erhöhte Stufenobergrenze, Zugang zu den neuesten Erweiterungen und monatliche Cartel-Münzen, die sie im Cartel-Shop für exklusive Gegenstände ausgeben können.
---
---
Swords of Legends Online ist ein umfangreiches MMO, das in der chinesischen Mythologie spielt. Sie können als sechs Klassen spielen, jede mit zwei Rollen und einzigartigen Häusern, Abenteuern und Quests. Der Kampf ist intuitiv, und Sie müssen das Ausweichen, das Angreifen mit Combos und das Tab-Targeting beherrschen.
---
Erlebe die Legende neu und kehre zurück in den Brennenden Kreuzzug. Das Spiel bietet die ursprünglichen Charaktermodelle, Fertigkeitsbäume und Kampfmechaniken. Die klassische Erweiterung fügt eine erhöhte Stufengrenze, zwei neue spielbare Völker und die Welt der Scherbenwelt hinzu.
---
Betreten Sie eine hochinteressante, sich ständig erweiternde Sandbox und wählen Sie Ihren Weg in einem Community-gesteuerten MMO. Erlerne Fähigkeiten, fliege hunderte von Schiffen, baue im Weltraum oder auf Planeten ab, erfülle Story-Quests und kaufe und verkaufe auf dem Community-gesteuerten Marktplatz. Schließen Sie sich einem Unternehmen an, arbeiten Sie gemeinsam auf ein Ziel hin, oder schließen Sie sich einer Allianz an und kämpfen Sie in riesigen Online-Schlachten gegen andere Spieler um Ruhm und Ehre.
---
Runescape ist ein High-Fantasy-MMO, in dem du die Freiheit hast, zu spielen und Abenteuer zu erleben, wie du willst. Das Spiel wächst seit 19 Jahren und erweitert Orte, Geschichten, Quests und Gegenstände. Mit der Mitgliedschaft im Spiel erhalten Sie zusätzliche Inhalte, darunter zusätzliche Fähigkeiten, mehr als 100 Quests und Zugang zur gesamten Spielkarte.
---
Erkunde eine Stadt, die auf der Kampagne der Vergessenen Reiche von Dungeons & Dragons basiert, und entdecke ikonische Orte und Klassen aus dem Tabletop-Spiel. Lerne, wann du angreifen, ausweichen und angreifen musst, um die Effektivität zu maximieren. Spielen Sie völlig kostenlos und spielen Sie jede Klasse von Stufe 1 bis zur Höchststufe.
---
Begib dich auf ein unglaubliches Massively Multiplayer-Kreaturensammel-Abenteuer und versuche, die Herrschaft des bösen Clans Belsoto über das Airborne Archipel zu beenden. Fange, trainiere und kämpfe dein Temtem in der Wildnis, in den Arenen oder gegen andere Dompteure in einer sich ständig erweiternden Welt. Passe deinen Charakter und dein Haus an, gib deinem Temtem einen Namen und verbünde dich mit deinen Freunden, um die acht Dojo-Anführer zu stürzen.
---
PS5 / PS4 / Xbox One / Xbox Series X / Switch
Erlebe die größte und detaillierteste Dragon Ball-Welt, die je entwickelt wurde. Reisen Sie durch die Zeit und kämpfen Sie in historischen Momenten der Dragon Ball-Serie. Das Spiel enthält alle beliebten Dragon Ball-Charaktere wie Goku, Krillian, Piccolo und Gohan.
---
Spielen Sie die Originalversion von Runescape, wie sie 2007 erschienen ist. Das Spiel bietet mehr als 20 Fertigkeiten, über 140 Quests und Dutzende von einzigartigen Bossen, die es zu besiegen gilt. Egal, ob Sie nur mit Freunden abhängen, in PvP-Events kämpfen oder die Welt erkunden wollen, Runescape ist voller Möglichkeiten.
---
Was ist ein MMORPG-Spiel?
MMORPGs sind Massively Multiplayer Online-Rollenspiele mit Spielern, die normalerweise eine beständige offene Welt teilen.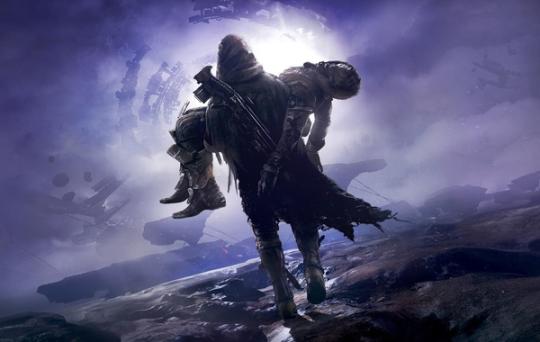 Spieler verbessern ihren Charakter normalerweise, indem sie Quests abschließen und Feinde besiegen. Dabei wird Erfahrung gesammelt und durch Punkte wieder in den Charakter zurückgeführt.
MMORPGs heben sich von MMOs durch ihr soziales Gameplay ab, da die Spieler zusammenarbeiten müssen, wenn sie im Spiel bauen und entwickeln möchten.
MMORPGs bieten sowohl PvE als auch PvP, und häufig wird die Wirtschaft im Spiel von den Spielern beeinflusst und diktiert.
Hier kommen Tags ins Spiel.
Warum machen wir eine Top 15 MMORPG-Spiele Liste?
MMORPG-Spiele sind zu unglaublichen Preisen erhältlich. Da jedoch so viele zur Auswahl stehen, möchten wir dir bei der Auswahl des für dich geeigneten Spiels helfen.
Bei Keyforsteam glauben wir an Qualität vor Quantität. Aus diesem Grund vergleichen wir Daten und Bewertungen unserer Benutzer mit Steam-Benutzern, um dir das detaillierteste Ranking-System zu bieten, das jemals verfügbar ist. 
Wie bekommen wir unsere Rankings?
Wir konzentrieren uns auf die tatsächlichen Bewertungen, tatsächlichen Meinungen und Empfehlungen derjenigen, die das Spiel gespielt haben.
Wir analysieren die Daten von Metacritic, Steam und deine Bewertungen bei Kreyforsteam, um ein möglichst genaues Ranking-System sicherzustellen. 
Wir halten es einfach und zeigen nur die 15 besten Spiele an, um dir das derzeit beste Spiel zu bieten.
Diese Liste wird monatlich aktualisiert, um die Markt- und Spielerfahrung widerzuspiegeln. 
Keyforsteram hat keinen Einfluss auf die Bewertungen. Wir analysieren nur die Daten und präsentieren die Ergebnisse.
Wir sind eine Preisvergleichs Webseite und bleiben unparteiisch. Wir zeigen Preise von allen Plattformen an, einschließlich Steam, Origin und Epic Games.
---
---