15 der besten Koop-Spiele und Preisvergleiche
"Du möchtest ein kooperatives Spiel spielen, weißt aber nicht, welches du wählen sollest?
Zum Glück ist Keyforsteam hier, um dir mit diesen Top 15 der besten kooperativen Spiele zu helfen!"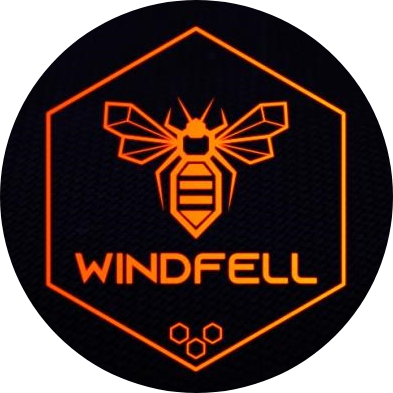 Von   
Daniel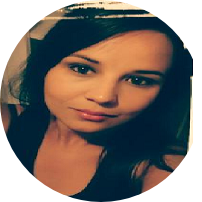 gamepartner78
Aktualisiert im April 2021
---
---
IN

OUTRIDERS

It Takes Two

Main Assembly

Monster Hunter: World

Deep Rock Galactic

Darksiders Genesis

A Way Out

Trailmakers

Gloomhaven

Rogue Heroes: Ruins of Tasos

Gunfire Reborn

OUT

RAFT

RUST

RISK OF RAIN 2

STAR WARS SQUADRONS

OVERCOOKED! 2

SPACE ENGINEERS

INSURGENCY: SANDSTORM

OUTWARD

ASTRONEER

IN SILENCE

WASTELAND 3
---
Was sind die Top 15 der kooperativen Spiele 2021?
---
PS4 / PS5 / Xbox One / Xbox Series X
Schließen Sie sich einer sich ständig weiterentwickelnden Welt im 3-Spieler-Online-Drop-in-Drop-out-Koop an und arbeiten Sie zusammen, um den gefährlichen Planeten Enoch zu zähmen. Erstelle, individualisiere und verbessere deinen Outrider mit Gegenständen, Waffen und Ausrüstung. Entdecken Sie intensive Kämpfe, zerstörerische Kräfte und ein vollwertiges RPG-System.
---
PS4 / PS5 / Xbox One / Xbox Series X
Spielen Sie mit einem Freund in diesem Zwei-Spieler-Koop-Spiel online oder über den geteilten Bildschirm. Lösen Sie Rätsel, meistern Sie Fähigkeiten und arbeiten Sie zusammen, um die Geschichte zu entwirren. Das Spiel folgt zwei Charakteren, die ihre Differenzen überwinden müssen, während sie sich auf ein einmaliges Abenteuer einlassen.
---
Als Designer, Ingenieur und Architekt können Sie alles bauen, wovon Sie träumen, von Fahrzeugen und fliegenden Apparaten bis hin zu Strecken und Hindernisparcours. Bauen Sie eine Welt und testen Sie Ihre Entwürfe gegen andere Spieler in zerstörerischer Action. Teilen und laden Sie von Benutzern erstellte Inhalte im Steam Workshop herunter.
---
PS4 / PS5 / Xbox One / Xbox Series X
Jagen und bekämpfen Sie gigantische Monster allein oder mit Freunden in der Neuen Welt, alles im Namen der Forschung. Führen und beherrschen Sie die 14 Waffen, die Ihnen zur Verfügung stehen, jede mit einzigartigen Eigenschaften und Angriffen. Sammeln Sie Ressourcen, um Rüstungen herzustellen und noch stärkere Waffen zu schmieden.
---
Stolpern Sie in diesem bunten und verrückten Free-for-All-Partyspiel zum Sieg. Kämpfen Sie sich durch Hindernisse, schubsen Sie Ihre Gegner und trotzen Sie der Physik, während Sie sich durch 60 Spieler-Arenen lachen, um den Sieg zu erringen. Passen Sie Ihren Fall Guy an, treten Sie in chaotischen Free-for-Alls an, hüpfen Sie durch kooperative Herausforderungen und eliminieren Sie alle anderen, alles im Namen des Spaßes.
---
PS4 / PS5 / Xbox One / Xbox Series X
Der neueste Looter-Shooter von Gearbox versetzt Sie in die Kontrolle über einen von vier Vault Hunters, jeder mit einzigartigen Fähigkeiten, Spielstilen, Skill-Trees und Anpassungsoptionen. Nutzen Sie eine unendliche Anzahl von Waffen und Gadgets, entdecken Sie neue Welten, einzigartige Umgebungen und Feinde, und tun Sie das alles im Koop-Modus.
---
Spielen Sie als Weltraumzwerg und schürfen Sie in einzigartigen und gefährlichen Umgebungen nach Ressourcen. Die Umgebungen sind prozedural generiert, vollständig zerstörbar und voller Alienschwärme. Sie können aus vier anpassbaren Klassen wählen, jede mit einzigartigen Fähigkeiten, Gadgets und Waffen.
---
Tauchen Sie ein in das Warhammer-Universum und erleben Sie PvE-Action für 1-4 Spieler im Nahkampf gegen die Horden von Chaos und Skaven. Das Spiel bietet fünf Helden, jeder mit drei verfügbaren Karrieren, und mehr als 20 Waffentypen, darunter Schwert, Streitkolben, Hammer, Hellebarde, Bogen und Kriegshacke. Kämpfen Sie in mehr als 15 Missionen mit heldenspezifischer Beute, um das Spiel endlos wiederholbar zu machen.
---
PS4 / PS5 / Xbox One / Xbox Series X / Nintendo Switch
Schlüpfen Sie in die Rolle von The Horsemen, mächtigen Wesen, die die Befehle des Rates ausführen, und bahnen Sie sich Ihren Weg durch Dämonen und Engel in einer epischen Reise, um die gesamte Schöpfung zu retten. Wachsen Sie in Ihrer Macht, sammeln Sie Gegenstände, schalten Sie Fähigkeiten frei und verbessern Sie Ihre Waffen. Zum ersten Mal kannst du dich der Herausforderung mit einem Freund im Koop-Modus stellen.
---
PS4 / Xbox One / Xbox Series X
Schlüpfen Sie in die Rolle von zwei Brüdern, die in diesem exklusiv für das Koop-Spiel entwickelten Spiel versuchen, aus dem Gefängnis auszubrechen. Arbeiten Sie zusammen und entkommen Sie aus einem Gefängnis, in dem Routine nicht existiert und Unvorhersehbarkeit zur Norm wird. Gemeinsam werden Sie Rätsel lösen, schleichen, kämpfen und rennen.
---
PS4 / Xbox One / Xbox Series X
Bauen Sie Fahrzeuge aus einer unendlichen Menge von Möglichkeiten und testen Sie sie in 4-Spieler-Spielmodi. Die Spielmodi fordern Ihre Kreativität, Rennsport- und Überlebensfähigkeiten heraus. Treten Sie in globalen Bestenlisten an und schließen Sie sich einer aktiven Community mit vorgefertigten Fahrzeugen an, die zum Spielen bereit sind.
---
Schlüpfen Sie in die Rolle eines Gildenmeisters und befehligen Sie eine Gruppe von Elitesöldnern. Ihre Einheiten haben jeweils einzigartige Fähigkeiten und mächtige Team-Synergien. Führen Sie Ihr Team allein oder gemeinsam in Dungeons, öffnen Sie Handelsrouten wieder und entdecken Sie mächtige Gegenstände.
---
Retten Sie das Land von Tasos vor den Titanen, die es zerstört haben. Das Spiel ist ein Rogue-Lite und bietet prozedural generierte Dungeons, Fallen und Puzzles. Sie können die Klassen wechseln, Ihre Gebäude aufrüsten, Geheimnisse entdecken und Fähigkeiten freischalten.
---
Wählen Sie einen einzigartigen Helden und spielen Sie gemeinsam durch ein Koop-Level-basiertes Abenteuer. Die Levels sind zufällig und es gibt über 100 Gegenstände und Waffen zu entdecken. Das Spiel kombiniert FPS-, Rogue-Lite- und RPG-Elemente.
---
PS4 / PS5 / Xbox Series X / Xbox One
Überleben Sie den Eden Gate-Kult und stellen Sie sich ihrem Anführer, Joseph Seed, entgegen, um Hope County zu befreien. Sie werden Einheimische rekrutieren, Beziehungen aufbauen und neue Missionen und Ereignisse entdecken. Bauen und teilen Sie durch Far Cry Arcade, mit Karten abgeschlossen verdienen den Spieler in-game Geld und Belohnungen.
---
Was ist ein kooperatives Spiel?
Ein kooperatives (Koop-) Videospiel ermöglicht es zwei oder mehr Spielern, an einer einzelnen Spielsitzung teilzunehmen und zusammenzuarbeiten, um Ziele zu erreichen.
Koop-Spiele können das PvP-Gameplay (Player-vs-Player), das PvE (Player-vs-Environment) oder eine Mischung aus beiden, PvPvE, beinhalten.
Obwohl die Spieler normalerweise ihre eigene Gesundheit und ihr eigenes Leben haben, teilen sich die Spieler bei Koop-Spielen häufig nur begrenzte Ressourcen. 
Spieler müssen kommunizieren, Strategien entwickeln, koordinieren und als Team arbeiten, um erfolgreich zu sein.
Hier kommen Tags ins Spiel.
Warum machen wir eine Liste der 15 besten kooperativen Spiele?
Koop – Spiele sind zu unglaublichen Preisen erhältlich, aber da so viele zur Auswahl stehen, möchten wir dir helfen, das für dich passende Spiel auszuwählen.
Bei Keyforsteam glauben wir an Qualität vor Quantität. Aus diesem Grund vergleichen wir Daten und Bewertungen unserer Benutzer mit Steam-Benutzern, um dir das detaillierteste Ranking-System zu bieten, das jemals verfügbar ist.
Wie bekommen wir unsere Rankings?
Wir konzentrieren uns auf die tatsächlichen Bewertungen, tatsächlichen Meinungen und Empfehlungen derjenigen, die das Spiel gespielt haben.
Wir analysieren die Daten von Metacritic, Steam und deine Bewertungen bei Keyforsteam, um ein möglichst genaues Ranking-System sicherzustellen.
Wir halten es einfach und zeigen nur die 15 besten Spiele an, um Ihnen das derzeit beste Spiel zu bieten.
Diese Liste wird monatlich aktualisiert, um die Markt- und Spielerfahrung widerzuspiegeln.
Keyforsteam hat keinen Einfluss auf die Bewertungen. Wir analysieren nur die Daten und präsentieren die Ergebnisse.
Wir sind eine Preisvergleichs Webseite und bleiben unparteiisch. Wir zeigen Preise von allen Plattformen an, einschließlich Steam, Origin und Epic Games.
---
---