15 der besten Fighting Games und Preise vergleichen
Aktualisiert im August 2021
"Sie wollen ein Fighting Games spielen, wissen aber nicht, welches Sie wählen sollen?
Zum Glück ist Keyforsteam hier, um Ihnen mit dieser Top 15 der besten Fighting Games zu helfen!"
Von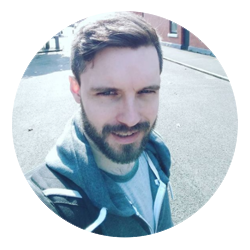 Daniel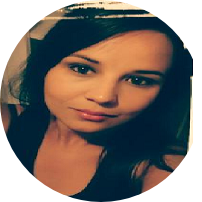 gamepartner78
---
---
---
Was sind die 15 besten Fighting Games 2021?
---
Das nächste Guilty Gear-Spiel kommt mit atemberaubender Grafik, aktualisierten Charakteren und einer völlig neuen Mechanik zum Durchbrechen von Wänden auf den Markt. Das Spiel erwacht mit unglaublichen Animationen, Zeitlupen-Kameraeffekten und neuen Elementen zum Leben, die es jedes Mal zu einem Erlebnis machen, wenn du es in die Hand nimmst.
---
PS4 / Xbox One / Xbox Series X
Tekken 7 hat 35 Kämpfer. 20 Stages und brandneue Moves wie Rage Art, Power Crush und Screw Hits. Erlebe den Abschluss des langjährigen Clan-Kriegs zwischen den Mitgliedern der Mishima-Familie oder tritt in intensiven 1v1-Kinokämpfen mit Freunden oder Online-Rivalen an.
---
PS5 / PS4 / Xbox One / Xbox Series X
Retten Sie die Welt vor den Anderen, geistesgestörten Mutanten mit einer Vorliebe für menschliche Gehirne, und entdecken Sie eine Geschichte über Mut, Verlust und Bindungen. Nutze deine psychokinetischen Fähigkeiten, um die Welt um dich herum zu heben, zu werfen und zu zerbrechen und die Umgebung als Waffe einzusetzen. Beschütze ein futuristisches Japan und besiege die Anderen um jeden Preis. Die Menschheit braucht dich.
---
 PS4 / PS5 / Xbox One / Xbox Series X
Tritt in 4v4-Online-Kämpfen an, um zu ermitteln, wer die besten Ninjas im grafisch beeindruckenden SHINOBI STRIKER sind. Es gibt einen neuen Grafikstil für das Spiel, der von Grund auf neu entwickelt wurde und bessere Grafiken und lebendigere Farben für Charaktere und Karten bietet. Die Spieler können ihre Lieblings-Naruto-Charaktere steuern, darunter Naruto, Sasuke und sogar Team 7.
---
PS5 / PS4 / Xbox One / Xbox Series X / Switch
Schlage, trete, werfe und kombiniere dich zum glorreichen Sieg im grausamsten Mortal Kombat aller Zeiten. Verfeinere deine Fähigkeiten in Online- oder Offline-Kämpfen mit Modi wie dem Story-Modus, Towers of Time, Klassic Towers und Krypt. Spiele mit mehr als 30 Charakteren, darunter Sub-Zero, Scorpion, Raiden, Shang Tsung, The Joker und The Terminator, und demütige deinen Gegner mit mehr als 100 Finishing Moves, denn jeder Charakter hat zwei Fatalities und eine Brutality.
---
PS5 / PS4 / Xbox One / Xbox Series X
Tauche ein in farbenfrohe und atemberaubende Kämpfe in einem komplett überarbeiteten Kampfsystem, das dir ein episches Erlebnis bieten soll. Du kannst gegen mehr als 100 Kämpfer antreten, darunter Variationen von Naruto, Choji, Shikimaru und Tobi. Es gibt jede Menge Haupt- und Nebenquests sowie Modi wie Story-Modus, Abenteuermodus, Vs-Kampf und Turnier, in die du dich stürzen kannst.
---
 PS4 / Xbox One / Xbox Series X / Nintendo Switch
Genieße endlose spektakuläre Kämpfe mit mehr als 20 mächtigen Kämpfern aus der unglaublichen DRAGON BALL-Serie, darunter Gohan, Vegeta, Goku, Kefla, Broly und Gogeta. Erlebe Luftkombos, zerstörbare Stages und 3v3-Tag-Team-Action in 60fps und 1080p-Auflösung in Ranglistenkämpfen, interaktiver Lobby, verrücktem 6-Spieler-Partymatch und einem exklusiven Story-Modus mit einem brandneuen Charakter.
---
PS5 / PS4 / Xbox One / Xbox Series X / Switch
Schlagen, treten, stechen und schneiden Sie Ihre Feinde in einem First-Person-Nahkampfspiel, in dem die Spieler fast jeden Gegenstand verwenden können, den sie finden. Das Spiel bietet Online-Koop, Level-Editor, Steam Workshop-Unterstützung und Bestenlisten. Zerstöre alles, besiege Feinde und Bosse und schalte Belohnungen frei.
---
Betreten Sie die atemberaubende Welt einer für VR entwickelten mittelalterlichen Fantasiewelt und werden Sie zu dem mächtigen Krieger, den Ihre Feinde fürchten werden. Blade and Sorcery bietet ein einzigartiges, physikgesteuertes Nahkampfsystem mit Kollisionen, die durch feine Hitboxen bestimmt werden, und Objekten, die ein Gewicht haben, das den Regeln der Physik folgt. Derzeit befindet sich das Spiel im Early Access und bietet fünf Karten, mehr als zehn Waffen, drei Zaubersprüche, Avatar-Anpassung, Springen, Treten, Laufen, Klettern und fortgeschrittenes Modding. Es wird erwartet, dass das Spiel bei der Veröffentlichung ein Spielerinventar, einen Fertigkeitenbaum, neue Gegnertypen, neue Inhalte und vollständiges Modding haben wird.
---
PS5 / PS4 / Xbox One / Xbox Series X
In Respawns Third-Person-Action-Adventure bist du dem Imperium immer einen Schritt voraus. Du reist als verlassener Padawan durch die Galaxis, um den Jedi-Orden wieder aufzubauen. Erforsche die Galaxie und entdecke uralte Wälder, windgepeitschte Felswände und verwunschene Dschungel. Benutze dein Lichtschwert in packenden Kämpfen und schlage, pariere und weiche mit Hilfe der Macht aus. Der Spielercharakter Cal kämpft ausschließlich mit seinem Lichtschwert, das anpassbar ist. Er kann außerdem neue Fähigkeiten erlernen, seine Gesundheit regenerieren und seine Energie in Meditationskreisen auffüllen.
---
PS5 / PS4 / Xbox One / Xbox Series X
Kämpfe in einer epischen und originellen Geschichte mit deinem selbst erstellten Avatar oder trete gegen andere in Online-Multiplayer-Action gegen einige der mächtigsten Manga-Helden an. Kämpfe gegen die Venoms, eine Armee bewusstseinsgesteuerter Bösewichte unter der Führung von Kane und Galena, schließe dich der Jump Force an, um sie zu besiegen und die Geheimnisse eines Artefakts zu lüften, das alle Welten verschmelzen kann. Kämpfe und spiele berühmte Charaktere aus Dragon Ball Z, One Piece, Naruto, Bleach, Yu-Gi-Oh und Hakusho.
---
PS4 / Xbox One / Xbox Series X
Tauche mit der Geisterbombe in die Welt von Dragon Ball Z ein und erlebe die epische Geschichte von Goku, während du mächtige Bande mit anderen Helden des Universums knüpfst. Erforsche neue Gebiete, kämpfe, fische, esse und trainiere mit Goku, Vegeta und Gohan. Kämpfe in groß angelegten Kämpfen auf riesigen Schlachtfeldern mit zerstörbaren Umgebungen und epischen Bosskämpfen. Steigere deine Macht, erlebe epische Ereignisse und Nebenquests, beantworte brennende Fragen mit nie zuvor gesehenen Story-Momenten und besiege ikonische Feinde – und das alles in einem fantastischen Rollenspiel.
---
PS4 / Xbox One / Xbox Series X
Verprügle deine Freunde in diesem witzigen, gallertartigen Multiplayer-Partyspiel in albernen Kämpfen und absurden Umgebungen. Passe deinen Charakter an und stürze dich in den Kampf in verschiedenen Spielmodi, einschließlich Nahkampf- und Gang-Spielmodi.
---
PS4 / Xbox One / Xbox Series X
Tritt mit deiner Mannschaft in rasanten und intensiven Völkerballschlachten in blitzschnellen teambasierten Matches an. Wirf, fang und weiche Bällen aus und verstärke deine Angriffe, indem du sie an deine Teamkollegen weiterleitest. Passe dein Aussehen, deine Ausrüstung und dein Verhalten an und schalte Gleiter, Fahrzeuge und Spottanimationen frei.
---
PS5 / PS4 / Xbox One / Xbox Series X / Switch
Erlebe die größte und detaillierteste Dragon Ball-Welt, die je entwickelt wurde. Reisen Sie durch die Zeit und kämpfen Sie in historischen Momenten der Dragon Ball-Serie. Das Spiel enthält alle beliebten Dragon Ball-Charaktere wie Goku, Krillian, Piccolo und Gohan.
---
Was ist ein Fighting Game?
Ein Kampf-Videospiel bietet eine Einzel-gegen-Eins- oder Team-gegen-Team-Action im Nahkampf innerhalb eines festen Rahmens.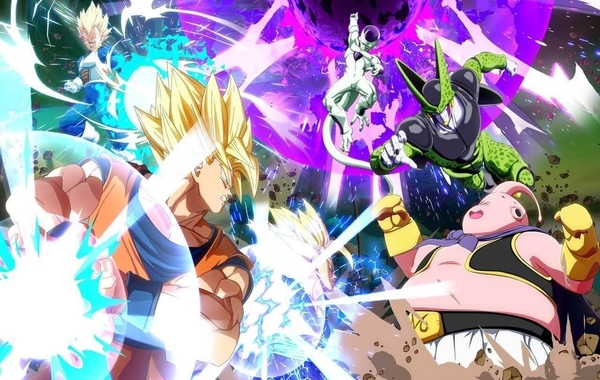 Kampfspiele verfügen in der Regel über Defensiv-, Offensiv-, Konter- und Grappling-Moves, mit Combos und Special Moves.
Kämpfe werden über mehrere Runden ausgetragen, wobei jede Runde endet, wenn der Timer abläuft oder ein Spieler seine gesamte Gesundheit verloren hat.
An dieser Stelle kommen Tags ins Spiel.
Warum machen wir eine Top 15 Fighting Games Liste?
Fighting Games sind zu unglaublichen Preisen erhältlich, aber mit so vielen zur Auswahl, wollen wir Ihnen helfen, das richtige Spiel für Sie zu wählen.
Bei Keyforsteam glauben wir an Qualität statt Quantität. Aus diesem Grund vergleichen wir Daten und Bewertungen unserer Nutzer mit denen von Steam-Nutzern, um Ihnen das detaillierteste Ranking-System zu bieten, das es gibt.
Wie erhalten wir unsere Rankings?
Wir konzentrieren uns auf die echten Bewertungen, echten Meinungen und Empfehlungen derer, die das Spiel gespielt haben.
Wir analysieren die Daten von Metacritic, Steam und Ihre Bewertungen auf Keyforsteam, um ein möglichst genaues Ranking-System zu gewährleisten.
Wir halten es einfach und zeigen nur die 15 besten Spiele an, um Ihnen das Beste zu bieten, was zu diesem Zeitpunkt verfügbar ist.
Diese Liste wird monatlich aktualisiert, um den Markt und die Erfahrungen der Spieler widerzuspiegeln.
Keyforsteam hat keinen Einfluss auf die Bewertungen; wir analysieren lediglich die Daten und präsentieren die Ergebnisse.
Wir sind eine Preisvergleichs-Website und bleiben unparteiisch. Wir zeigen Preise von allen Plattformen an, einschließlich Steam, Origin und Epic Games.
---
---