15 der besten eSports-Spiele und Preise vergleichen
Aktualisiert am Juni 2021
"Sie wollen ein eSport-Spiel spielen, wissen aber nicht, welches Sie wählen sollen?
Zum Glück ist Keyforsteam hier, um Ihnen mit dieser Top 15 der besten eSport-Spiele zu helfen!"
Von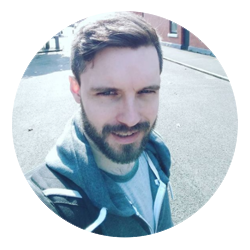 Daniel
---
---
---
Was sind die Top 15 eSports-Spiele 2021?
---
Treten Sie in intensiven 5v5-Schlachten gegeneinander an und erobern Sie Gassen und Türme im größten MOBA der Welt, League of Legends. Wählen Sie aus mehr als 140 Champions, lernen Sie, in Offline- und Online-Spielmodi zu spielen, meistern Sie Ihre Fähigkeiten und kämpfen Sie mit Bots, Freunden oder skillbasiertem Matchmaking um den Sieg.
---
Treten Sie als Terrorist oder Counter-Terrorist in neun Spielmodi an, darunter Competitive, Casual, Deathmatch, Demolition und Danger Zone. Arbeiten Sie im Team, um ein Ziel zu erreichen oder zu halten, z. B. eine Bombe zu platzieren oder zu entschärfen, eine Geisel zu retten oder zu bewachen.
---
Schließen Sie sich Millionen von Spielern auf Steam's meistgespieltem Spiel an. Mit regelmäßigen Updates, ständiger Weiterentwicklung von Gameplay, Features und Helden bietet Dota 2 endloses Spiel und Dinge, die es zu entdecken gilt. Es gibt eine unglaubliche Vielfalt an Helden, Fähigkeiten und mächtigen Gegenständen – wobei alle Helden kostenlos zur Verfügung stehen. Machen Sie eine Party und lernen Sie das Spiel gegen Bots, Demo-Helden und springen Sie in das skill-basierte Matchmaking.
---
Das Spiel ist ein rasanter zielbasierter Shooter. Sie können mit Ihrem Team zusammenarbeiten, um Synergien zu schaffen und Ihre Fähigkeiten und Strategien zu maximieren. Zu den Spielmodi gehören Competitive, Unranked, Deathmatch und Spike Rush.
---
Kämpfe als dein Lieblingscharakter im ultimativen Super Smash Bros. mit wiederkehrenden und brandneuen Kämpfern. Kämpfe mit neuen Kämpfern wie Ridley, Inkling, Simon Belmont und King K. Kämpfe auf neuen Stages mit schnellerem Kampf, neuen Angriffen und neuen Verteidigungsoptionen. Kämpfen Sie gegen die KI, kämpfen Sie gegen einen Freund in 1v1, oder nehmen Sie den Kampf online mit 4-Spieler-und 8-Spieler-Kämpfe zur Verfügung.
---
PS5 / PS4 / Xbox One / Xbox Series X / Nintendo Switch
---
PS5 / PS4 / Xbox One / Xbox Series X
---
PS4 / Xbox One /  Nintendo Switch
 Betreten Sie die Arena in raketenbetriebenen Autos in einem rasanten Fußball- und Fahrzeug-Chaos, in dem Ihr Team einen Ball, der größer ist als Sie selbst, in das gegnerische Tor schlagen muss. Sie können Fußball-, Eishockey- und Basketball-inspirierte Spielmodi spielen. Sie können Ihr Auto wirklich zu Ihrem eigenen machen, da das Spiel mehr als 500 Billionen Anpassungsmöglichkeiten bietet. Machen Sie es sich mit acht Ranglistenstufen, die zum ultimativen Ziel, dem Grand Champion, führen, richtig schwer. Spielen Sie wettbewerbsorientiert in den Spielmodi 1v1, 2v2 oder 3v3.
---
Bauen, zerstören und schießen Sie sich Ihren Weg zum Sieg in Epic Games' legendärem Battle-Royale-Spiel. Entdecken Sie ständige Updates, neue Saisons, neue Gegenstände, neue Waffen und genügend freischaltbare Inhalte, die das Spiel über Jahrzehnte hinweg frisch halten werden.
---
Die Schlachtfelder der Götter erwarten Sie in SMITE. Werden Sie ein Gott und wählen Sie aus über 100 Gottheiten, jede mit ihren eigenen einzigartigen Strategien, legendären Waffen und Kräften. Spielen Sie in der Third-Person-Perspektive und nutzen Sie eine breite Palette von Strategien, vom blinden Hinterhalt bis zum gezielten Schuss. Es ist Platz für jeden Spieler. Wählen Sie den Spielmodus aus Arena-Modus, kompetitiv und mehr.
---
Stürzen Sie sich in das Online-Multiplayer-Battle-Royale-Spiel, das den Standard für das Genre gesetzt hat, und kämpfen Sie in Arenen mit bis zu 100 Spielern ums Überleben. Das Spiel wurde von Brendan "PlayerUnknown" Greene entwickelt, der sich von Filmen wie Battle Royale und The Hunger Games inspirieren ließ. Er hatte bereits Erfahrung mit der Entwicklung der Battle Royale-Mod für Arma 2 und 3 und arbeitete dann an H1Z1: King of the Hill. Im Dezember 2017 erreichte das Spiel einen Spitzenwert von 3.106.258 gleichzeitigen Spielern und übertraf damit den bisherigen Rekord von knapp über 1.000.000, der im September desselben Jahres aufgestellt wurde, um mehr als das Doppelte. Das Spiel ist mittlerweile auf allen Plattformen verfügbar und wurde am 19. März 2018 weltweit für Mobilgeräte, einfach als PUBG Mobile bezeichnet, veröffentlicht.
---
Spielen Sie in intensiven Schlachten mit den Spielmodi 1v1, 2v2, 4v4 und Free-for-All. Spielen Sie sich als Terraner, Zerg und Protoss durch die epische Kampagne. Treten Sie online an und steigen Sie in den Ligen auf oder nehmen Sie an den täglichen Turnieren teil.
---
Spielen Sie als einer der größten Krieger der Geschichte in Brawlhalla, einem 2D-Plattform-Kampfspiel. Bis zu 8 lokale oder Online-Spieler können in verschiedenen Modi spielen, darunter Ranglisten- und Online-Free-for-All. Spielen Sie unabhängig von Ihrer Konsole, da das Spiel auch plattformübergreifendes Spielen unterstützt.
---
Warzone bietet einen neuen Battle-Royale-Modus für die CoD-Franchise, der 150 Spieler in einen Kampf ums Überleben stürzt. Das Spiel bietet mehrere Karten und mehrere Spielmodi für Solo- und Teamspiele.
---
Spielen Sie sich durch ein episches CCG mit Helden aus dem Warcraft-Universum. Baue dein Deck mit Hunderten von verfügbaren Karten aus Dutzenden von Erweiterungen auf, spiele Kampagnen durch, besiege epische Bosse und schalte Kartenrückseiten und Karten zur Erweiterung deiner Sammlung frei. Spielen Sie Offline- und Online-Spielmodi, darunter Modi ohne und mit Rangfolge, oder treten Sie in der Arena an und kämpfen Sie um Belohnungen.
---
Was ist ein eSports-Spiel?
Esports-Videospiele (elektronische Sportarten) sind hart umkämpfte Spiele mit hohen Schwierigkeitsgraden.
Esports-Spiele werden in Turnieren von professionellen Spielern um riesige Summen an Preisgeld gespielt.
Fans können übertragene Esports-Spiele und -Turniere auf Streaming-Seiten wie Twitch und im Spiel verfolgen.
An dieser Stelle kommen Tags ins Spiel.
Warum machen wir eine Top 15 eSports Spiele Liste?
eSports Games sind zu unglaublichen Preisen erhältlich, aber mit so vielen zur Auswahl, wollen wir Ihnen helfen, das Spiel zu wählen, das für Sie richtig ist.
Bei Keyforsteam glauben wir an Qualität statt Quantität. Aus diesem Grund vergleichen wir Daten und Bewertungen unserer Nutzer mit denen von Steam-Nutzern, um Ihnen das detaillierteste Ranking-System zu bieten, das es gibt.
Wie erhalten wir unsere Rankings?
Wir konzentrieren uns auf die echten Bewertungen, echten Meinungen und Empfehlungen derer, die das Spiel gespielt haben.
Wir analysieren die Daten von Metacritic, Steam und Ihre Bewertungen auf Keyforsteam, um ein möglichst genaues Ranking-System zu gewährleisten.
Wir halten es einfach und zeigen nur die 15 besten Spiele an, um Ihnen das Beste zu bieten, was zu diesem Zeitpunkt verfügbar ist.
Diese Liste wird monatlich aktualisiert, um den Markt und die Erfahrungen der Spieler widerzuspiegeln.
Keyforsteam hat keinen Einfluss auf die Bewertungen; wir analysieren lediglich die Daten und präsentieren die Ergebnisse.
Wir sind eine Preisvergleichs-Website und bleiben unparteiisch. Wir zeigen Preise von allen Plattformen an, einschließlich Steam, Origin und Epic Games.
---
---