15 der besten Beat'em Up-Spiele und Preisvergleiche
"Du möchtest ein Beat'em Up-Spiel spielen, weißt aber nicht, welches du wählen sollst?
Zum Glück ist Keyforsteam hier, um dir mit diesen Top 15 der besten Beat'em Up-Spiele zu helfen!"
Von   
Daniel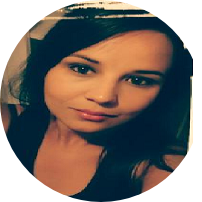 gamepartner78
Aktualisiert im März 2021
---
---
Was sind die Top 15 Beat 'em Up Spiele 2021?
---
Gehe zurück zu Yakuza 0, dem Vorgänger des Originals, und erlebe das Japan der 1980er Jahre, jetzt mit 4K-Auflösungen und unbegrenzten Bildraten. Bekämpfe deine Feinde auf den Straßen, Gassen oder wo immer es dir passt, während du frei durch Kamurocho und Sotenbori gehst. Verursache Probleme mit allen, mit denen du interagierst, und tu alles, um eine Legende zu werden. 
---
PS4 / Xbox One / Xbox Series X / Nintendo Switch
Gehe auf die Straße und kehre zu den "guten alten Zeiten" in Streets of Rage 4 zurück. Das Spiel bietet 12 einzigartige Stufen, handgezeichnete Grafiken und zum ersten Mal Offline-Koop-Action für bis zu 4 Spieler. Kämpfe auf der Straße, gegen Freunde im Kampfmodus oder arbeite zusammen, um den Boss im Rush-Modus zu besiegen. 
---
PS4 / PS5 / Xbox One / Xbox Series X
Kämpfe in einer epischen und originellen Geschichte mit deinem eigenen Avatar oder trete im Online-Mehrspielermodus gegen einige der mächtigsten Manga-Helden gegen andere an. Kämpfe gegen die Giftstoffe, eine Armee von geistesgestörten Bösewichten, angeführt von Kane und Galena, schließe dich der Sprungkraft an, um sie zu besiegen und die Geheimnisse eines Artefakts zu lernen, das alle Welten verschmelzen kann. Kämpfe und spiele berühmte Charaktere aus Dragon Ball Z, One Piece, Naruto, Bleach, Yu-Gi-Oh und Hakusho. 
---
Geisterbombe deinen Weg in die Dragon Ball Z-Welt und erlebe Gokus epische Geschichte noch einmal und verbinde dich auf deinem Weg mit anderen Helden aus dem Universum. Erkunde neue Gebiete, kämpfe, fische, esse und trainiere mit Goku, Vegeta und Gohan. Kämpfe in großen Kämpfen über weite Schlachtfelder mit zerstörbaren Umgebungen und epischen Bosskämpfen. Erhöhe deine Stärke, spiele epische Ereignisse und Nebenquests durch, beantworte diese brennenden Fragen mit nie zuvor gesehenen Story-Momenten und besiege ikonische Feinde – alles in einem fantastischen Rollenspiel. 
---
PS4 / Xbox One / Nintendo Switch
Betritt die Welt von ONE PIECE und tritt mit Hilfe all deiner Lieblingsfiguren, darunter Monkey D. Luffy, Roronoa Zoro und Sanji, gegen endlose Horden von Feinden an. Erlebe echte Schlachtfelder mit dynamischer Action, einem neuen Combo-System und gehe online, um Missionen mit Freunden in nahtloser Koop-Action abzuschließen. 
---
PS4 /  Xbox One / Xbox Series X / Nintendo Switch
---
PS4 / Xbox One / Nintendo Switch
---
Fight'N Rage ist inspiriert von verprügelten Klassikern aus dem goldenen Zeitalter und lässt dich als einer von drei Kämpfern spielen, die aus dem Kampf gegen Mutanten unter der Führung von The Boss ausgetreten sind. Dieser actiongeladene 2D-Side-Scroller eignet sich hervorragend, um alleine und mit Freunden im lokalen Koop-Modus zu spielen. Genieße mehrere Pfade, Zwischensequenzen und Endungen, die sich je nach deinen Entscheidungen ändern können. 
---
Sammle deine Freunde und erlebe die glorreichen Tage der Arcade-Spiele noch einmal! Das Capcom Beat 'Em Up Bundle enthält sieben klassische Spiele mit jeweils eigenen Multiplayer-Optionen, Online-Funktionen und mehr. Genieße diese Spiele mit deinen Freunden: Final Fight, Captain Commando, The King of Dragons, Knights of the Round, Warriors of Fate, Armored Warriors und Battle Circuit. 
---
Nimm den schnellsten Schläger der Welt in den Griff und überlebe gegen die Widrigkeiten, während du den ultimativen Zwei-Knopf-Kämpfer der Welt in den Griff bekommst. Die Action ist nahtlos mit mehr als 1.000 verschiedenen Animationen, Dutzenden von Fähigkeiten zum Freischalten und rasanten, unerbittlichen Kämpfen. 
---
PS4 /  Xbox One / Xbox Series X
Zeige deine Kung-Fu-Fähigkeiten und kämpfe in diesem actionreichen Abenteuer gegen verschiedene Feinde wie Wukong, den Affenkönig, Sanzang, den verschlafenen Mönch, Kihong, das gierige Schwein und Sandmonk, den sensiblen Rohling. Erlebe die Legende im Solo oder im lokalen Koop mit bis zu 4 Spielern und Kung Fu gegen Feinde mit über 20 Angriffen und Combos. 
---
Kämpfe dich durch 6 einzigartige Kapitel als das blauhaarige Tsunami-Mädchen, das in der neonfarbenen Lithium-Stadt vor Herausforderungen steht. Zu deiner Verfügung steht eine Auswahl an Waffen, mit denen du Schläger, bewaffnete Wachen, Drohnen und andere ungewöhnliche Feinde besiegen kannst.
---
---
Verdiene dir deinen Platz im Punch Club und steige über die Reihen, um herauszufinden, wer hinter dem Tod deines Vaters steckt. Welchen Weg du auch wählst, bestimmt deine Zukunft. Wirst du dich auf deine Talente konzentrieren? Oder ist der brutale Tod deines Vaters wichtiger? 
---
Begleite Bud Spencer und Terence Hill in ihrem ersten virtuellen Abenteuer mit einer brandneuen Geschichte. Spiele im Koop- oder Einzelspieler-Modus in diesem Side-Scrolling-Beat-Em-Up-Spiel mit Plattform Elementen und Minispielen. Kämpfe gegen Feinde auf die Art von Bud Spencer und Terence Hill und genieße lustige Gespräche, Ohrfeigen und viele Schlägereien. 
---
Was ist ein Beat'em Up-Spiel?
Ein Beat'em Up- oder Brawler-Videospiel bietet Nahkämpfe, bei denen der Protagonist gezwungen ist, Horden von Feinden zu besiegen, um zu überleben und Fortschritte zu erzielen.
Beat'em-Up-Spiele bieten normalerweise Stufen oder Levels mit jeweils einem Boss am Ende, der besiegt werden muss, damit das Spiel fortschreiten kann.
Diese Spiele bieten in der Regel Charaktere oder Kämpfer mit unterschiedlichen Fähigkeiten und Attributen und sind Multiplayer-Spiele, die lokale und Online-Koop-Durchspiele bieten.
Hier kommen Tags ins Spiel.
Warum machen wir eine Top 15 Beat'em Up-Spiele Liste?
Beat'em Up-Spiele sind zu unglaublichen Preisen erhältlich, aber da so viele zur Auswahl stehen, möchten wir dir helfen, das für dich passende Spiel auszuwählen.
Bei Keyforsteam glauben wir an Qualität vor Quantität. Aus diesem Grund vergleichen wir Daten und Bewertungen unserer Benutzer mit Steam-Benutzern, um dir das detaillierteste Ranking-System zu bieten, das jemals verfügbar ist.
Wie bekommen wir unsere Rankings?
Wir konzentrieren uns auf die tatsächlichen Bewertungen, tatsächlichen Meinungen und Empfehlungen derjenigen, die das Spiel gespielt haben.
Wir analysieren die Daten von Metacritic, Steam und deine Bewertungen bei Keyforsteam, um ein möglichst genaues Ranking-System sicherzustellen.
Wir halten es einfach und zeigen nur die 15 besten Spiele an, um dir das derzeit beste Spiel zu bieten. 
Diese Liste wird monatlich aktualisiert, um die Markt- und Spielerfahrung widerzuspiegeln.
Keyforsteam hat keinen Einfluss auf die Bewertungen. Wir analysieren nur die Daten und präsentieren die Ergebnisse. 
Wir sind eine Preisvergleichs Webseite und bleiben unparteiisch. Wir zeigen Preise von allen Plattformen an, einschließlich Steam, Origin und Epic Games
---
---