15 der besten Battle Royale Spiele und Preise vergleichen
"Sie wollen ein Battle Royale Spiel spielen, wissen aber nicht, welches Sie wählen sollen?
Zum Glück ist Keyforsteam hier, um Ihnen mit dieser Top 15 der besten Battle Royale Spiele zu helfen!"
Von   
Daniel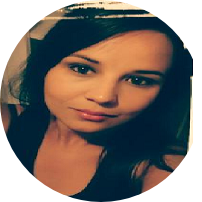 gamepartner78
Aktualisiert im Februar 2021
---
---
Was sind die Top 15 Battle Royale Spiele 2021?
---
Machen Sie sich auf den Weg zum Sieg in diesem farbenfrohen und abgefahrenen Free-for-all-Partyspiel. Kämpfen Sie sich durch Hindernisse, schubsen Sie Ihre Gegner und trotzen Sie der Physik, während Sie sich durch die Arenen mit 60 Spielern lachend zum Sieger durchkämpfen. Passen Sie Ihren Fall Guy an, treten Sie in chaotischen Frei-gegen-Alles-Kämpfen gegeneinander an und hüpfen Sie durch kooperative Herausforderungen, alles im Namen des Spaßes.
---
Springen Sie mit dem Fallschirm in das Online-Mehrspieler-Kampfspiel "Battle Royale", das den Standard für dieses Genre setzte, und kämpfen Sie in Arenen mit bis zu 100 Spielern ums Überleben. Das Spiel wurde von Brendan "Player Unknown" Greene entwickelt, der sich von Filmen wie "Battle Royale" und "The Hunger Games" inspirieren ließ. Er hatte bereits Erfahrung mit der Entwicklung des Battle Royale Mods für Arma 2 und 3 und arbeitete dann an H1Z1: King of the Hill. Im Dezember 2017 erreichte das Spiel seinen Höhepunkt mit 3.106.258 gleichzeitigen Spielern und übertraf damit seinen bisherigen Rekord von knapp über 1.000.000, der im September desselben Jahres aufgestellt worden war, um mehr als das Doppelte. Das Spiel ist jetzt auf allen Plattformen verfügbar und wurde am 19. März 2018 weltweit für Mobiltelefone unter dem einfachen Namen PUBG Mobile veröffentlicht.
---
Blazing Sails ist eine einzigartige königliche Schlacht, in der intensive Kämpfe auf See und an Land ausgetragen werden. Spielen Sie aggressiv, denn das Sterben ist nicht das Ende, und die Niederlage kommt erst, wenn Ihr Schiff schließlich sinkt. Suchen Sie das Land nach Schätzen ab, weisen Sie Ihrer Crew Aufgaben zu, arbeiten Sie zusammen, um das Wasser vom Schiff fernzuhalten, und schwingen Sie die ultimativen Piratenwaffen, während Sie das Schiff Ihres Feindes stürmen und sie in Davey Jones' Footlocker schicken.
---
Worms Rumble lässt dich Worms wie nie zuvor spielen. Mache dich bereit für intensive, arena-basierte Kämpfe mit 32 Spielern, die um die Nummer 1 kämpfen. Nimm an den Modi Deathmatch oder Last Worm Standing teil und benutze dabei verschiedene von Fans beliebte Waffen sowie einige neue Ergänzungen. Passe deinen Wurm an und nimm an Herausforderungen und saisonalen Events im Labor teil.
---
Soldat 2 stellt das grundlegende Spielerlebnis aus dem Original-Soldat wieder her, mit dem Zusatz von frischen und verbesserten Inhalten. Schlage andere Spieler in 2D-Schlachten mit einer Vielzahl von Waffen und militärischer Ausrüstung nieder. Bietet Online-Multiplayer mit verschiedenen Spielmodi: Capture the Flag, Point Capture und Battle Royale.
---
---
---
Call of Duty kehrt mit dem bisher größten Titel der Franchise zurück und bietet eine atemberaubende neue Einzelspieler-Kampagne und eine rasante, belohnungsorientierte Mehrspieler-Erfahrung. Passen Sie Ihre Ladevorgänge an, wählen Sie aus über 50 Waffen, darunter Messer, Pistole, Maschinenpistolen, Raketenwerfer und Scharfschützengewehre, und kämpfen Sie auf Dutzenden von Karten und in mehreren Spielmodi um die Vorherrschaft. Warzone bietet einen neuen Battle-Royale-Modus für die CoD-Franchise, bei dem 150 Spieler in einen Kampf ums Überleben verwickelt werden.
---
 PS4 / Xbox One / Nintendo Switch
Lassen Sie sich auf den Boden fallen und plündern, schießen und überleben Sie in diesem rasanten, team basierten battle royale von Respawn Entertainment. Wählen Sie aus über einem Dutzend einzigartiger Legenden, jede mit einzigartigen Fähigkeiten, und suchen Sie nach Beute, einschließlich Waffen, Schild und Munition, während Sie gegen 19 andere Trupps um Ihr Überleben kämpfen, um als Letzter überleben zu können. Spielen Sie in sechs Spielmodi, darunter Duos, Apex und Ranglisten-Ligen, und leveln Sie Ihre Charaktere auf, um sich spielinterne Tropfen wie Waffen, Charakter Häute und einzigartige Banner zu verdienen.
---
Bauen, zerstören und schießen Sie sich Ihren Weg zum Sieg in Epic Games' legendären battle royale Spiel. Entdecken Sie ständige Aktualisierungen, neue Jahreszeiten, neue Gegenstände, neue Waffen und genügend freischaltbare Inhalte, die das Spiel für Jahrzehnte frisch halten werden.
---
Entfliehe der Katastrophe in Ring of Elysium. dein Ziel ist es, an Bord des Rettungshubschraubers zu kommen, aber du musst überleben und sich durch die Katastrophe kämpfen. Der Wettbewerb ist hart, da auch andere Spieler mit dem gleichen Ziel unterwegs sind.
---
Nimm an rasanten Battle-Royale-Matches in ANAREA Battle Royale teil. Du und andere Spieler werden zufällig auf einer Karte gespawnt, die im Vergleich zu anderen Battle-Royale-Spielen kleiner ist. Geschicklichkeit und aggressives Gameplay sind deine besten Voraussetzungen, um der Sieger zu werden.
---
---
Kämpfe in POPULATION: ONE, einem VR-Battle-Royale-Spiel, mit deinem eam ums Überleben bis zum Ende. Erlebe Freiheit und Mobilität in seinem einzigartigen Vertical Combat System. Klettere auf alles und verschaffe dir einen Vorteil in der Höhe. Nutze deine Umgebung zu deinem Vorteil und kämpfe überall!
---
 Entdecke die Kriegsführung vergangener Zeiten mit Totally Accurate Battle Simulator, einem physik basierten Taktikspiel, in dem du die Kontrolle über historische Einheiten in verrückten Simulationen übernimmst. Schlage dich durch die Kampagne oder lehne dich zurück und genieße die Verrücktheit im Sandbox-Modus. Erstelle und teile deine Schlachten mit Steam Workshop.
---
What is a Battle Royale Game?
A battle royale is an online PvP, fast-paced multiplayer game where players fight to be the last one standing when the match ends.
All players begin the match with the same weapons and equipment and must loot and scavenge areas around the map to find better gear. Items spawn at random locations every match.
Players commonly have only one life and are eliminated from the match once killed, although they can be revived by a teammate if playing in duos or squad-based matches.
Within the match, there is often a single designated area that continually reduces in size as time progresses, forcing players into smaller and smaller zones to force action and conflict. Being outside the zone will quickly kill any players.
This is where Tags come in.
Why Are We Doing a Top 15 Battle Royale Games List?
Battle Royale Games are available at incredible prices, but with so many to choose from, we want to help you pick the game that's right for you.
At Allkeyshop, we believe in quality over quantity. Because of this, we compare data and reviews from our users with Steam users to give you the most detailed ranking system available anywhere.
How Do We Get Our Rankings?
We focus on the real ratings, real opinions, and recommendations of those who played the game.
We analyze the data from Metacritic, Steam, and your ratings on Allkeyshop to ensure the most accurate ranking system possible.
We keep it simple and only display the top 15 games to give you the best available at the time.
This list will be updated monthly to reflect the market and player experience.
Allkeyshop does not influence the ratings; we only analyze the data and present the results.
We are a price comparison website and remain impartial. We display prices from all platforms, including Steam, Origin, and Epic Games.
---
---