15 der besten Action-Spiele und Preisvergleiche
"Du möchtest ein Action-Spiel spielen, weißt aber nicht, welches du wählen sollst?
Zum Glück ist Keyforsteam hier, um dir mit diesen Top 15 der besten Action-Spiele zu helfen! "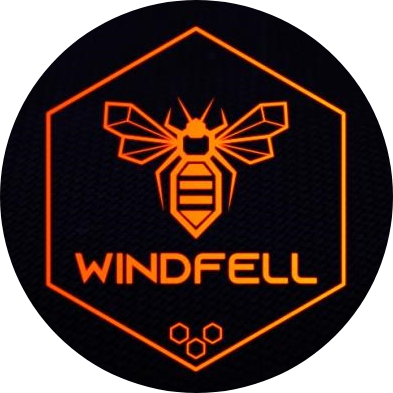 Von   
Daniel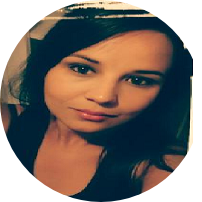 gamepartner78
Aktualisiert am Mai 2021
---
---
---
Was sind die Top-Action-Spiele 2021?
---
Laat je duisternis los in Nioh 2! Wees de protagonist die je wilt en begin aan een reis door verschillende locaties in het Japan van de Sengoku-periode. Ga de strijd aan met hordes yokai met behulp van de nieuwe Yokai Shift-vaardigheid, waarmee je nieuwe krachtige vormen kunt gebruiken om zelfs de sterkste yokai die je tegenkomt te verslaan. De inzet van de strijd is hoog, want je vijanden kunnen een Dark Realm creëren dat je voor nieuwe uitdagingen stelt.
---
Quantum League ist ein FPS mit einem Zeitschleifen-Twist, bei dem Sie die Zeit nutzen können, um Ihren Gegner auszuspielen und den letzten Schuss zu bekommen. Das Spiel bietet 1v1- und 2v2-Matches in verschiedenen Spielmodi und neun Arenen. Sie können aus sechs Waffen und sechs Charakteren wählen, während Sie die Arena dominieren und in der Rangliste aufsteigen.
---
PS4 / Xbox One / Xbox Series X
Jetzt, wo er aus dem Gefängnis entlassen wurde, muss Kiryu herausfinden, was mit seiner vermissten Ersatztochter Hakuna passiert ist. Das Spiel wurde von Grund auf für Current-Gen-Hardware entwickelt und bietet überarbeitete und völlig neue Minispiele. Du wirst deine Feinde mit mächtigen Schlägen, Combos und Gegenständen, die du in der Welt findest, besiegen.
---
Nehmen Sie es mit einer völlig neuen 1-4-Spieler-Kampagne gegen Hitler und seine Horden von Untoten auf. Sie werden an völlig neuen Orten kämpfen und in mehreren Spielmodi überleben. Die X-Ray Kill Camera kehrt zurück und ermöglicht es Ihnen, Ihre Tötungen in blutiger Zeitlupe zu betrachten.
---
PS5 / PS4 / Xbox One / Xbox Series X
Kruip in de huid van een jager en vecht met je altijd betrouwbare Palico tegen gigantische monsters in de nieuwe wereld – allemaal in naam van onderzoek. Gebruik en beheers elk van de 14 wapens die je tot je beschikking hebt, elk met zijn eigen unieke kenmerken en aanvallen. Gebruik je verkenningsvliegen om monsters te volgen met hun voetafdrukken en sneden. Verzamel meer informatie over het monster terwijl je Scoutflies geuren onthouden je naar andere sporen leidt.. Vecht samen met je Palico, je altijd betrouwbare kameraad die gespecialiseerd is in verschillende aanvallende, verdedigende en ondersteunende vaardigheden.
---
PS4 / Xbox One / Xbox Series X
In deze prequel van NieR Automata ben jij een jongeman die zijn zus van haar terminale ziekte probeert te redden door de Verzegelde Verzen te vinden. Ontdek een duister, kronkelend verhaal in de wereld van NieR, ontmoet anderen die proberen te overleven in de verwoeste wereld, en vecht met zwaarden en krachtige magie. Pas je personage aan om je speelstijl te personaliseren met magie, vaardigheden en wapens.
---
PS4 / PS5 / Xbox One / Xbox Series X
Ontdek een origineel Avengers verhaal dat zich afspeelt nadat er een verwoestende tragedie heeft plaatsgevonden en dat de Heroes dwingt tot separatie Speel door middel van een campagne die je belast met het heropbouwen van vriendschappen, het herstellen van krachten, en het neerhalen van de nieuwe kracht, AIM. Ontgrendel klassieke, fan-favoriete en nieuwe outfits voor de Heroes, vecht tegen vijanden in schalingsmoeilijkheden en stel online een nieuw team samen in Hero- en Warzone-missies.
---
PS4 / PS5 / Xbox One / Xbox Series X / Nintendo Switch
Word de Doder die de Aarde verdient en versla de legers van de Hel in een epische eenspeler-duivel-dodende campagne. DOOM Eternal brengt alle favoriete wapens van de franchise terug, waaronder het Combat Shotgun, Heavy Cannon, Rocket Launcher, Plasma Rifle en de BFG 9000. Er is een nieuw systeem voor het spel genaamd "Destructible Demons", waarbij de lichamen van de vijanden geleidelijk worden vernietigd in de strijd als ze schade oplopen.
---
PS5 / PS4 / Xbox One / Xbox Series X
Gebruik vleermuizen, paraplu's, fietsen, borden en alles wat je kunt vinden om je vijanden te verslaan in echte dynamische gevechten. Neem unieke opdrachten aan, zoals die van muzikant en lijfwacht, of neem de tijd om in een open wereld vol leven de speelhal in te gaan.
---
Ziehen Sie in den Krieg und wählen Sie aus 18 anpassbaren Helden in vier Klassen und vier Fraktionen. Meistern Sie mehr als zehn Waffen, darunter die schwere Axt, den Stockarm und das Katana. Verbessern Sie Ihre Fähigkeiten in den Spielmodi 1v1, 2v2 und 4v4.
---
PS5 / PS4 / Xbox One / Xbox Series X
Devil May Cry 5 brengt de duivelse jacht en het hoog octane doden terug, allemaal in glorieuze over-the-top actie. Het spel bevat Dante en Nero's terugkeer als speelbare personages, samen met een nieuw personage, V. Het spel maakt gebruik van zeven rangen voor de stijl ranking systeem, het graderen van je na elk gevecht en niveau. Het begint bij D, voor Dismal, en gaat omhoog naar SSS voor Smokin' Sexy Style.
---
PS4 / PS5 / Xbox One / Xbox Series X
Baan je een weg door een bekroond avontuur in het nieuwste souls-like actiespel van de legendarische ontwikkelaars van FromSoftware. Het spel is gericht op stealth, exploratie en gevechten met bijzondere nadruk op de gevechten met de eindbazen. Hoewel het spel zich afspeelt in fictieve gebieden, zijn sommige geïnspireerd op echte locaties in Japan.
---
PS4 / Xbox One / Nintendo Switch
Speel de ultieme WARRIORS OROCHI-ervaring en vecht het uit met samoerai en dynastiekrijgers met meer dan 150 unieke karakters. Ga de strijd aan met nieuwe en terugkerende personages, gebruik de nieuwe Musou-aanvallen, ontgrendel nieuwe schatten en maak gebruik van het Musou Switch Combo-systeem.
---
Stap in het ultieme oorlogstheater met een realistische World War 2 FPS. Vecht op de grond, in tanks, of neem de controle over de artillerie, in open gevechten die 100 spelers ondersteunen. Kies uit een van de 14 rollen, bouw verdedigingswerken op, gebruik teamwork of speel als de commandant van je team en leid ze naar de overwinning met behulp van je vaardigheden en tactische kaart.
---
Betreed de adembenemende wereld van een gebouwde middeleeuwse fantasie en word de machtige krijger die je vijanden zullen vrezen. Blade and Sorcery heeft een uniek fysisch gedreven melee systeem met botsingen gedicteerd door fijne hitboxen, en objecten die een gewicht hebben dat de regels van de fysica volgt. Op dit moment, in Early Access, heeft het spel vijf kaarten, meer dan tien wapens, drie spreuken, avatar aanpassing, springen, schoppen, rennen, klimmen, en geavanceerde modding. Bij de release, is het spel naar verwachting een speler inventaris, een vaardigheid boom, nieuwe vijandelijke soorten, nieuwe inhoud, en volledige modding hebben.
---
Was ist ein Actionspiel?
Actionspiele konzentrieren sich darauf, den Spieler durch physische, Hand-Auge- und Reaktionszeit Hindernisse herauszufordern.
In einem Actionspiel hat der Spieler normalerweise eine Gesundheitsanzeige oder Trefferpunkte und muss sich durch Level kämpfen, die herausfordernd sind und mehrere Versuche erfordern.
Spieler müssen möglicherweise Rätsel lösen, Plattform-Herausforderungen meistern und Feinde und Bosse im Kampf besiegen.
Actionspiele können in viele Subgenres eingeteilt werden, z. B. die folgenden:
Schützen

Action-Abenteuer

Schlage sie auf

Kampf

Rhythmus
Hier kommen Tags ins Spiel.
Warum machen wir eine Top 15 Action Games Liste?
Action-Spiele sind zu unglaublichen Preisen erhältlich, aber mit so vielen zur Auswahl, möchten wir dir helfen, das für dich passende Spiel auszuwählen. 
Bei Keyforsteam glauben wir an Qualität vor Quantität. Aus diesem Grund vergleichen wir Daten und Bewertungen unserer Benutzer mit Steam-Benutzern, um dir das detaillierteste Ranking-System zu bieten, das jemals verfügbar ist.
Wie bekommen wir unsere Rankings?
Wir konzentrieren uns auf die tatsächlichen Bewertungen, tatsächlichen Meinungen und Empfehlungen derjenigen, die das Spiel gespielt haben.
Wir analysieren die Daten von Metacritic, Steam und deine Bewertungen bei Keyforsteam, um ein möglichst genaues Ranking-System sicherzustellen. 
Wir halten es einfach und zeigen nur die 15 besten Spiele an, um dir das derzeit beste Spiel zu bieten.
Diese Liste wird monatlich aktualisiert, um die Markt- und Spielerfahrung widerzuspiegeln.
Keyforsteam hat keinen Einfluss auf die Bewertungen. Wir analysieren nur die Daten und präsentieren die Ergebnisse.
Wir sind eine Preisvergleichs Webseite und bleiben unparteiisch. Wir zeigen Preise von allen Plattformen an, einschließlich Steam, Origin und Epic Games.
---
---