10 Neue und trendige Open World Games
---
Space Engineers
Steam
16,00€
-56%
7,08€
Outward
Steam
39,00€
-85%
5,99€
Norpon
Steam
—
4,99€
Sekiro Shadows Die Twice
Steam
59,00€
-29%
41,95€
Yakuza Kiwami
Steam
19,00€
-78%
4,22€
DiRT Rally 2.0
Steam
10,00€
-34%
6,58€
Outlaws of the Old West
Steam
16,00€
-7%
14,88€
Far Cry New Dawn
Steam
44,00€
-69%
13,48€
The LEGO Movie 2 Videogame
Steam
29,00€
-75%
7,32€
One Piece World Seeker
Steam
49,00€
-70%
14,46€
---
---
---
One Piece: World Seeker ist ein neues Spiel, dass auf der am längsten laufenden Anime-Serie der Welt basiert. Daher ist es keine Überraschung, dass es momentan im Trend ist. Fans der Serien- und / oder Anime-Kampfspiele werden zu diesem Titel hingezogen, in der Hoffnung, dass er durch Assoziationen gut ist. Seit seiner Veröffentlichung am 14. März 2019 haben sich Tausende von Spielern bei Luffy zu seinem brandneuen, actiongeladenen Abenteuer zusammengeschlossen und es zum größten Teil geliebt. One Piece: World Seeker ist derzeit für die PS4, Xbox One und den PC verfügbar.
---
---
---
Das LEGO Movie 2 Videogame ist derzeit neu und in der Spielewelt angesagt. Sicherlich ist ein Videospiel, dass auf einem von Kritikern hochgelobten Film basiert, eine wichtige Rolle bei der anfänglichen Aufmerksamkeit, aber auch das Action-Adventure-Spiel von Traveller's Tales wurde überwiegend positiv bewertet. Dies legt nahe, dass seine neuen Charaktere und verfeinerten Kampfmechanismen ausreichen, um zu sehen, dass sie ihre Spielerbasis behalten. Die Verfügbarkeit auf vielen Plattformen trägt auch dazu bei, den Aufenthalt unter den Top-Open-World-Titeln zu verlängern.
---
---
---
Far Cry: New Dawn ist die neueste Ausgabe der preisgekrönten Far Cry-Serie. Es wurde mit Spannung erwartet und wird von den Fans der Far Cry-Fans inzwischen sehr gut angenommen. Diese Wiederholung ist im fiktiven Hope County, Montana, angesiedelt und verwendet eine überarbeitete Version der Karte von Far Cry 5. Das Spiel verläuft erwartungsgemäß und bisher sehr gut. Die Bewertungen waren überwiegend positiv, was als Anreiz dienen kann, wenn du eine Kopie erwerben möchtest. Far Cry: New Dawn ist für die Xbox One, PS4 und den PC erhältlich.
---
---
---
Auf unserer Liste der neuen und aufstrebenden Open-World-Videospiele ist das Massiv-Multiplayer-Spiel Outlaws of the Old West von Virtual Basement LLC. Es ist bemerkenswert, dass es diesem Titel gelungen ist, trotz eines bestehenden Juggernaut mit ähnlicher westlicher Kulisse zu tendieren. Dies ist sehr gut für das Spiel und spricht für seine Einzigartigkeit. Deine Erfahrung, Outlaws of the Old West zu spielen, umfasst das Besiegen von Banditen und die Zusammenarbeit mit anderen, um den Wilden Westen zu zähmen. Du kannst eine Kopie dieses Spiels auf Steam erhalten.
---
---
---
Nine Dots Studio beginnt die Spielbeschreibung von Outward mit den Worten: "Ohne großen Aufwand wird keine bemerkenswerte Reise erreicht." Dies sind starke Worte, wenn man bedenkt, dass die Entwickler sich auf eine solche Reise begeben, und Outward ist das Ergebnis. Dieses Open-World-Rollenspiel wurde mit fast 3.000 Rezensionen bewertet. Der Großteil davon war positiv. Das Spiel ist derzeit auf Steam angesiedelt und seine Spieler würden zustimmen, dass es die Aufmerksamkeit sehr verdient.
---
---
---
DiRT Rally 2.0 ist ein weiterer Titel, der für den Trendstatus bestimmt ist, da sein Vorgänger in den Herzen vieler Spieler steckt. Mit DiRT Rally 2.0 bietet Codemasters eine Vielzahl neuer ikonischer Straßen, auf denen du deine Rallye-Dominanz beherrschen musst. Der Entwickler lädt dich ein, dein Drifting-Talent in einigen der stärksten Fahrzeuge der Welt zu testen. Das Spiel ist derzeit für die Xbox One, PlayStation 4 und den PC verfügbar.
---
---
---
SEGA hat die Spielewelt mit einer remasterten Version des von der Kritik gefeierten Yakuza Kiwami gesegnet. In diesem geschichtsträchtigen Rollenspiel spielst du als Yakuza Kazuma Kiryu. Er ist ein aufstrebender Yakuza, der die Schuld für den Mord an einem Verbrecherboss übernimmt und folglich eingesperrt ist. Er verbüßte eine zehnjährige Haftstrafe, um festzustellen, dass sich in seiner Abwesenheit vieles geändert hat. Diese Iteration war eine vollständige Remaster-Überholung und zeigt das Spiel jetzt in 4K mit nicht gekapselten Frameraten auf dem PC an.
---
---
---
Die Space Engineers von Keen Software House sind ein Sandboxspiel, dass derzeit in der Spielewelt angesiedelt ist. Im Spiel geht es um Technik, Konstruktion, Erkundung und Überleben im Weltraum und auf Planeten. Bis zum 28. Februar 2019 bauten die Spieler Raumschiffe, Raumstationen und planetare Außenposten in verschiedenen Größen. Diese Spieler haben jede Minute davon geliebt, wie die sehr positiven Bewertungen zeigen, mit denen sie die Steam-Seite des Spiels dekoriert haben.
---
---
---
Sekiro: Shadows Die Twice ist ein Action-Spiel und derzeit eines der am besten bewerteten Spiele. Es hat viele Ansichten über Streaming-Plattformen gesammelt und viele Exemplare weltweit verkauft. Die Tatsache, dass das Spiel Trend ist, ist für jeden, der sich im geringsten bewusst ist, sehr offensichtlich. Die Aufmerksamkeit, die das Spiel aufgebaut hat, ist nicht unbegründet, was durch sehr positive Bewertungen belegt werden kann. Fast alle Spieler sind begeistert, in den Sandalen des untoten Samurai spazieren zu gehen. Das Spiel ist auf der PS4, Xbox One und dem PC verfügbar.
---
---
---
Norpon ist ein Massively Multiplayer Online-Spiel mit einem rundenbasierten Strategiekampfsystem. Du kannst bereits Merkmale identifizieren, die sich normalerweise an große Zielgruppen richten, und somit den Trendstatus. Das Gameplay besteht aus Spielern, die Kreaturen zähmen und trainieren, Strukturen aufbauen und Ernten anbauen. Schließlich werden die Spieler die zugewiesenen Herausforderungen meistern und neue Gebiete entdecken. All dies findet in einer geheimnisvollen und lebendigen offenen Welt statt.
---
Weitere News auf Keyforsteam.de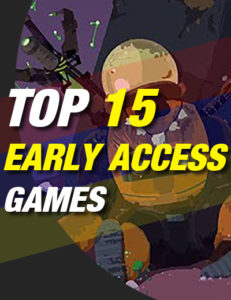 ---