XCOM 2 War of the Chosen Propaganda Center Photobooth – Jetzt FREI auf Steam verfügbar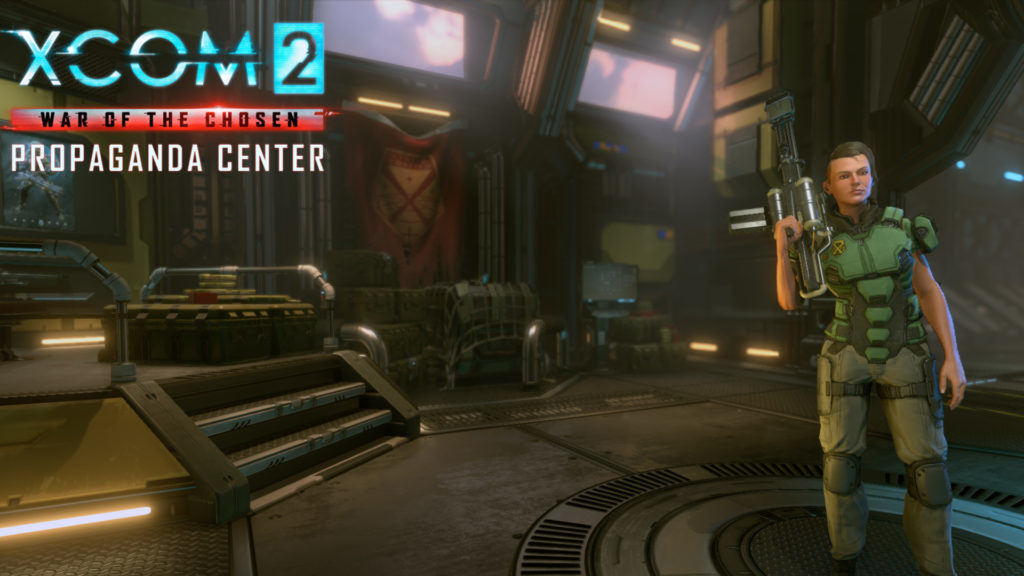 ---
Du kannst den XCOM 2 War of the Chosen Propaganda Center Photobooth jetzt bei Steam bekommen! Diese Funktion ist für alle frei verfügbar.
---
---
Im Propaganda-Zentrum hast du Zugang zum Fotoautomaten. Du kannst deinen Kader zusammen stellen und auch einen völlig neuen Kader mit dem Character Pool, oder dem Import deiner eigenen XCOM 2 Soldaten erstellen. Du kannst diese Soldaten dann an den Fotoautomaten schicken und dein eigenes Propagandaplakat erstellen und gestalten.
Der Fotoautomat umfasst Dutzende von Anpassungsoptionen wie Posen, Hintergründe, Filter und vieles mehr. Verwende alle diese Optionen zum entwerfen, anpassen und sogar um deine Kreationen mit dem Rest der Welt zu teilen.
---
War of the Chosen ist eine Erweiterung zu XCOM 2. Es startet am 29. August auf dem PC.
---