World of Warcraft Legion FreeCDKey Gewinnspiel
 Bitte einloggen um einen Coupon einzulösen
World of Warcraft Legion FreeCDKey Gewinnspiel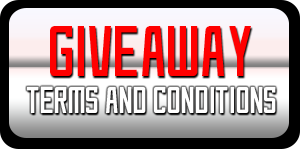 ---
Das System ist ähnlich wie eine Lotterie aufgebaut, je mehr Aufträge Du erfüllst, desto mehr Tickets gewinnst Du. Mit jedem Ticket erhöhst Du Deine Chance auf Deinen World of Warcraft Legion Free CD-Key und bekommst am Ende auch noch Deinen Geschenk Coupon über 2.000 Reward Punkte.
Das einloggen in das Gewinnspiel Widget erfolgt mit Eurer Email Adresse oder via Facebook Login. Wenn Ihr Euch via Facebook Login anmeldet und selbst nicht zum Gewinnspielende auf unsere Gewinnspiel oder Social Media Fanseiten schaut, lauft Ihr Gefahr, dass Ihr Euren Gewinn verpasst. Wir hatten es in der Vergangenheit leider mehrfach erlebt, dass die Gewinner sich nicht gemeldet haben und wir keine Email Adresse hatten um Euch zu kontaktieren. Wir empfehlen daher die Anmeldung via Email Adresse um sicher zu gehen, dass Ihr eine Gewinnbenachrichtigung erhaltet.
Das Gewinnspiel läuft bis zum 05. September 2016
---
Ihr könnt World of Warcraft Legion auch ab dem 30.08.2016 über unseren Preisvergleich bestellen:
[sws_button class="" size="sws_btn_large" align="sws_btn_align_center" href="https://www.keyforsteam.de/wow-legion-key-kaufen-preisvergleich/" target="_blank" label="Check den Deal" template="sws_btn_blue" textcolor="#FFFFFF" bgcolor="" bgcolorhover="" glow="sws_btn_glow_blue"] [/sws_button]
---
SPREAD THE WORD TO YOUR FRIENDS & EARN POINTS!
[mycred_share_this href="facebook"]Facebook Share[/mycred_share_this] • [mycred_share_this href="google"]Google Share[/mycred_share_this] • [mycred_share_this href="twitter"]twitter Share[/mycred_share_this]