Wie findet man den besten Preis für Ryse: Son of Rome?
 Werde zum Anführer eines römischen Heeres
---
Was direkt ins Auge sticht, ist die die phänomenale Grafik  und die historische Akkuratheit der Rüstungen und Gebäude, die in Ryse: Son of Rome zu sehen sind.
Ihr übernehmt die Rolle des Marius Titus, der zum römischen Centurio aufsteigt und als Anführer des römischen Heeres gegen die Barbaren kämpft. Es ist nicht nur ein erbitterter Kampf zwischen Völkern, sondern gleichzeitig ein brutaler persönlicher Rachezug, gegen die Mörder seiner Familie.
Was im Einzelspielermodus Ehre und Macht bringt – ist im Multiplayer bare Münze wert. Zusammen mit Freunden stellt ihr euch in der Arena den Gladiatorenkämpfen und verdient damit Goldmünzen für bessere Ausrüstung, Fähigkeiten und Waffen. Dieses Konto kann mit echtem Geld auch jederzeit aufgestockt werden.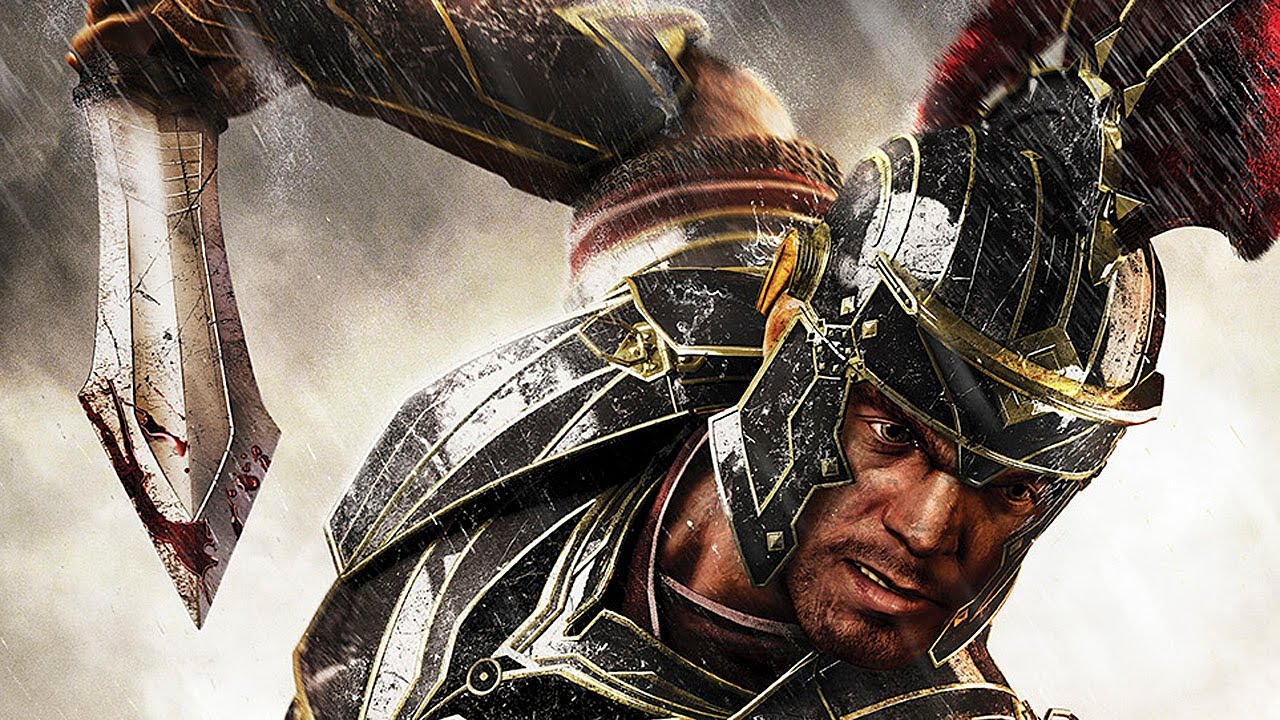 Echt ein Augenschmaus ist die Grafik, die  Crytek in seinem Ryse: Son of Rome einbringt.
Ob die römische Hauptstadt, das schlammige Schlachtfeld oder der grüner Wald – Alle Lokalitäten zu denen ihr entführt werdet sind spektakulär, was das Lichtkonzept (Spiegelungen in Pfützen, der matte Stahl der Rüstungen oder die Gesichtszüge der Personen) angeht.
Features
Die PC-Version von "Ryse: Son of Rome" bietet die gebündelte Xbox One Spiele Erfahrung mit all seinen DLC.
4K-Gaming ist ein weiterer Sprung in der Grafikqualität für PC-Spieler und Ryse ist der perfekte Schauplatz  für das, was in High-End-PC-Spielen umsetzbar ist. Das Spiel nutzt die Leistung von Crytek Cry Engine und die neuesten High-End PC-Gaming-Technologien, um Konflikte im römischen Reich zu präsentieren. Eine Prämiere!
Marius Titus's Geschichte von Kampf und Rache wird durch neue Fortschritte in der Performance-Capture zum Leben erweckt, so dass die Spieler mit glaubhaft realistischen Charakteren interagieren können.
"Ryse: Son of Rome" liefert eine brutal, realistische Kampferfahrung mit epischen Schlachten. Erleben Sie die rücksichtslose Geschichte des alten Rom, wie Sie im RAW-Nahkampf gegen die barbarischen Horden kämpfen.
Der Colosseum-Modus versetzt dich in die Arena, um neben einem Freund gegen eine sich ständig verändernde Reihe von Feinden und Herausforderungen zu kämpfen, während Tausenden von Zuschauern brüllen und mitfiebern.
Der Colosseum-Modus umfasst 26 Mehrspieler-Karten. Von dynamische Schlachtfelder, ägyptischen Wüsten bis hin zu britischen Lagern und römischen Villen.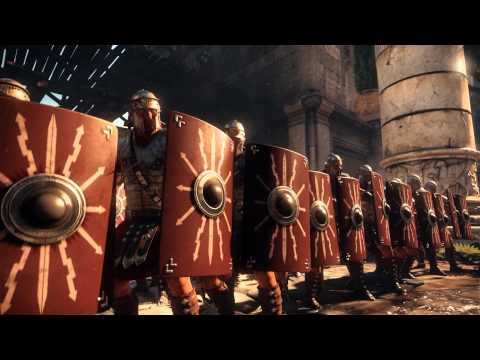 Schreibe deine eigene Geschichte, denn du entscheidest dein Schicksal und das der Anderen.
Ihr möchtet ein Teil der römischen Geschichte erleben und als Gladiator euer Geld verdienen? Oder einmal ein großes Heer anführen und gegen grausame Barbaren kämpfen? Dann holt euch Ryse: Son of Rome als Steam Key.
Da Ihr bisher noch keine Erfahrungen mit digitalen Keys gemacht habt, habt Ihr bestimmt noch einige Fragen! Sofort auffällig ist natürlich der unschlagbare Preis  – Der Beweis: kauft jetzt als Steam Key beim Preisvergleich von Keyforsteam und spart bis zu 50%  auf den normalen Listenpreis.
Der Umsatz der digitalen Ausgabe der Spiele (Keys) steigt stetig an und diese werden Dank immer schnelleren Verbindungen und immer größeren Festplatten zum neuen Standard. Sie können zu diesen Preisen angeboten werden, da die Kosten dafür so gering wie nie zuvor sind.
Der Grund: keine Transport- und DVD-Druck Kosten, alles ist Papierlos. Diese Punkte haben einen großen Einfluss auf den Endpreis und  es wird die Umwelt geschont, da kein Material verwendet wird und keine Abgase durch den Transport zustande kommen.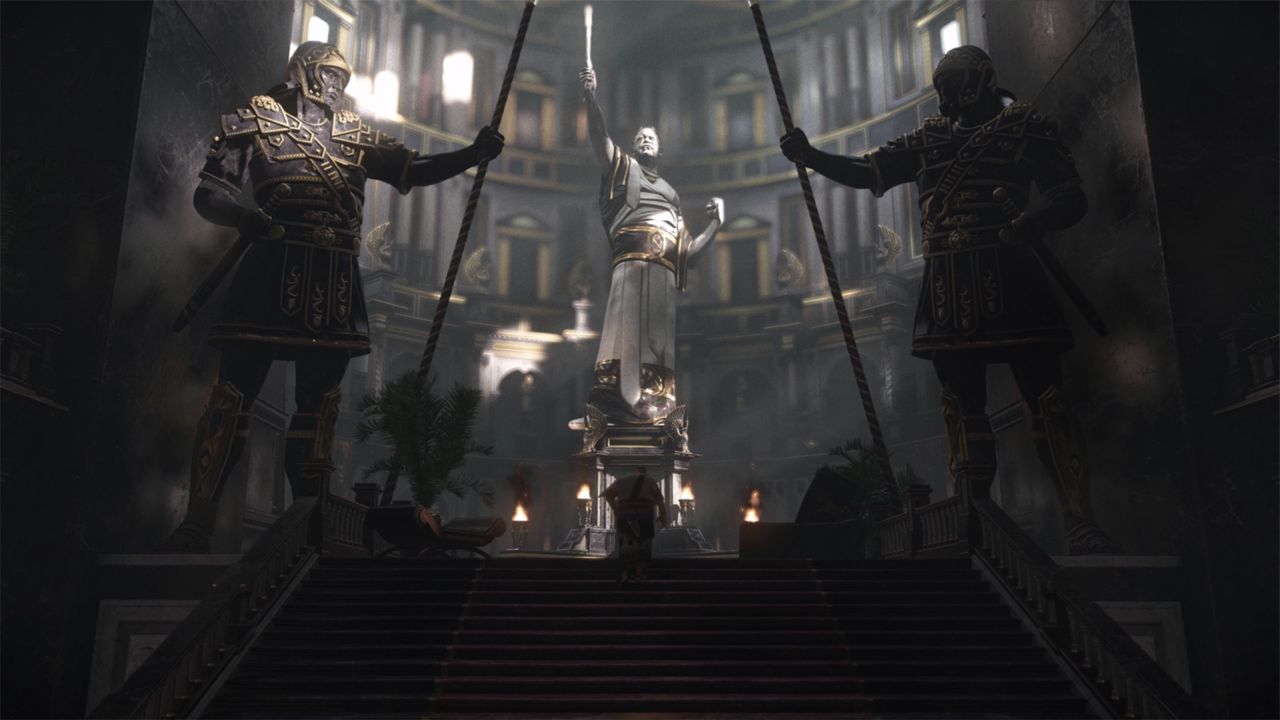 Also eine WIN-WIN-Situation!
Es ist außerdem sehr einfach und geht schnell, einen Ryse: Son of Rome  Steam Key zu kaufen. Ihr braucht nur auf die folgende Seite gehen:
[sws_button class="" size="sws_btn_small" align="sws_btn_align_center" href="https://www.keyforsteam.de/ryse-son-of-rome-key-kaufen-preisvergleich/" target="_blank" label="RYSE SON OF ROME" template="sws_btn_default" textcolor="000000″ bgcolor="#F31111" bgcolorhover="#F31111" glow="sws_btn_glow"] [/sws_button]
Dort wählt ihr euren bevorzugten Shop aus. Entweder nehmt ihr den mit dem niedrigsten Preis, oder sicherheitshalber einen Store in Eurer Sprache oder den mit einer Bonus-Edition / Steam Gift Key.
Dann klickt Ihr auf den "Zum Shop"-Button und werdet direkt auf die Seite des Verkäufers/Anbieters weitergeleitet. Anschließend könnt Ihr das Spiel in den Warenkorb legen und zur Kasse gehen. Nach erfolgter Zahlung erhaltet ihr den Steam-Key, einen Code, den Ihr einlösen könnt, um das Spiel zu bekommen und direkt los zu spielen.
Der beste Preis kann auch eine russische Version des Spiels sein, denn  einige Stores bieten russische Versionen von Ryse: Son of Rome  Spiele zum Verkauf an. Zum aktivieren und spielen eines russischen Steam Keys sind einige Steps zu beachten: Zuerst müsst Ihr eine VPN mit einer russischen IP verwenden, um das Spiel auf Steam zu aktivieren. Als nächstes müsst Ihr ein spezielles Kurzverfahren für das Spiel durchlaufen. Der Store, bei welchem Ihr gekauft habt, wird Euch eine genaue Step by Step Anleitung dazu geben.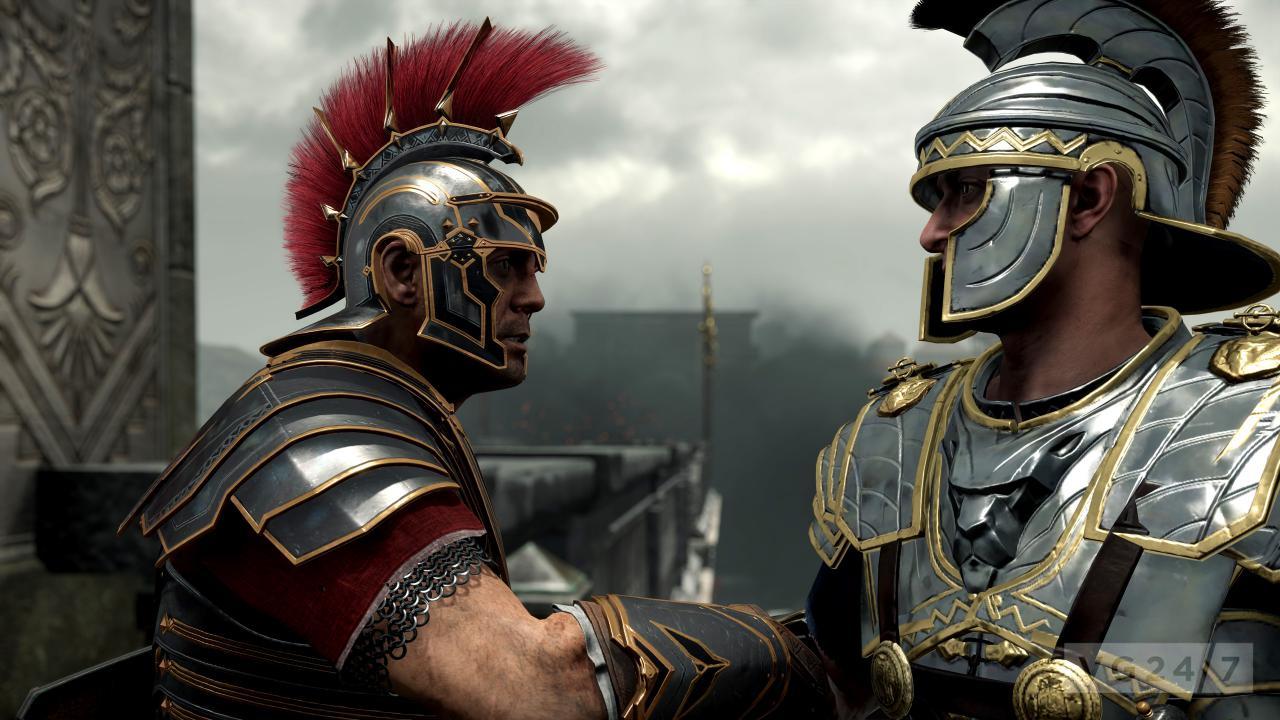 GANZ WICHTIG: Ihr kauft nicht bei Keyforsteam selbst ein, denn Keyforsteam ist kein Shop sondern bietet Euch nur den Service des Preisvergleiches an. Den Kauf selbst tätigt Ihr bei dem von Euch gewählten Shop.
Achtet bitte auf die übliche Lieferzeit des Verkäufers eurer Wahl, die verfügbaren Sprachen des Spiels und überprüft die Zahlungsmethoden, die dafür angeboten werden. Bitte vor dem Kauf. Wenn es eure erste Bestellung ist, kann es passieren, dass ihr ein paar Prüfungen zu eurer Identität durchführen müsst, das ist aber normal. Ihr könnt zum Beispiel gebeten werden, ein Foto von eurem Personalausweis zu machen oder eure Telefonnummer anzugeben.
Jedes Geschäft hat seine eigene Lieferzeit. Einige liefern sofort, zum Beispiel Kinguin, G2A etc und bei anderen kann es zwischen ein paar Minuten bis zu ein paar Stunden dauern. Beachtet, dass wenn ihr ein Spiel bestellt, welches noch nicht erschienen ist (Release Datum!) müsst ihr in der Regel bis zum Release-Tag warten, um euren CD-Key zu bekommen. Keine Panik, das ist völlig in Ordnung, denn auch die Shops müssen auf die Veröffentlichung warten.
Zögert nicht bei Fragen oder einem Anliegen den Store bei dem ihr gekauft habt, zu kontaktieren. Wenn Ihr einmal bei dem Support selbst nichts erreicht, was durchaus schon vorkommen kann, könnt Ihr Euch im zweiten Schritt auch jederzeit an den Support von Keyforsteam wenden unter contact@keyforsteam.de Dort wird man versuchen für Euch einzutreten und etwas beim Shop zu erreichen.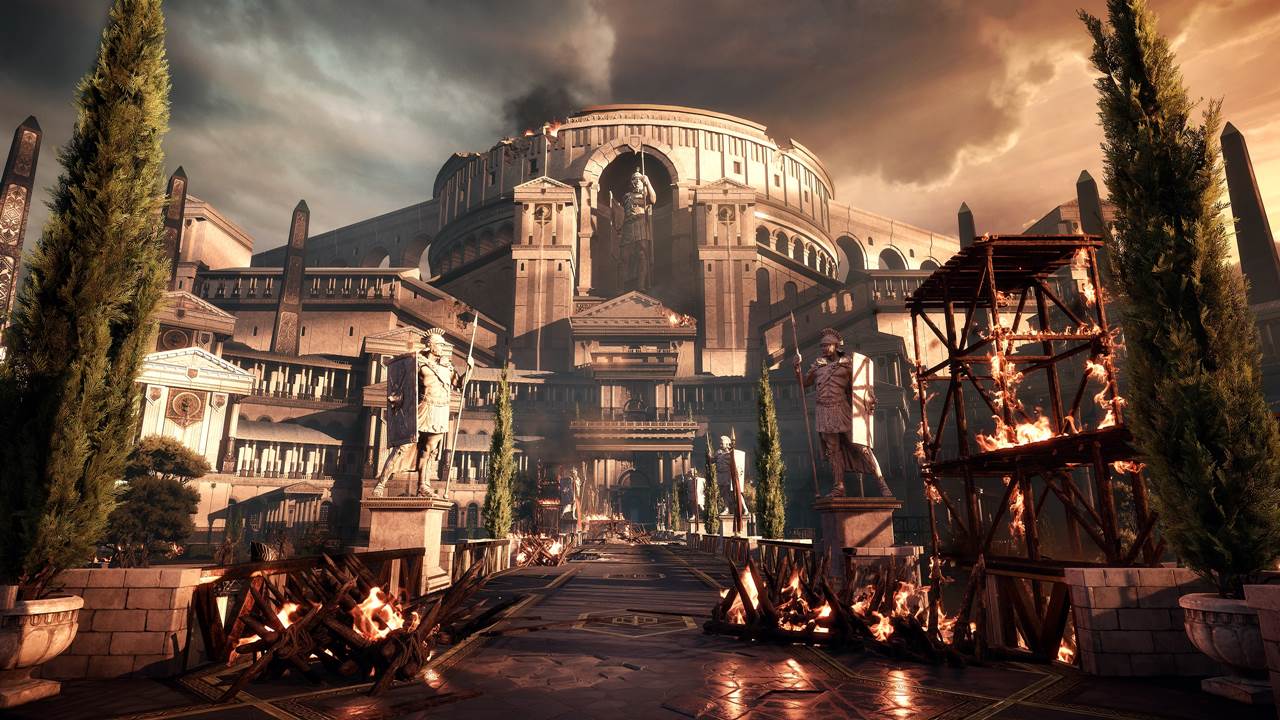 Wie ihr den besten Preis für Ryse: Son of Rome  findet: Wir haben tolle Features auf unseren Seiten eingesetzt, ihr könnt hier Stores nach Sprachen filtern, erhaltet schnellen Zugang zu unseren FAQ`s und habt die Möglichkeit den Preisalarm für ein beliebiges Spiel zu aktivieren.
Zahlungsmethoden: Ihr könnt außerdem jetzt wählen, ob ihr einen offiziellen Store oder einen CD Key Store möchtet: Der Unterschied zwischen einem kleinen CD Key Store und einem offiziellen Store ist, dass der CD Key Store keinen offiziellen Link mit dem Verleger des Games hat.
Kleinere Shops haben dies für gewöhnlich nicht. Es gibt bei den Shops Vor- und Nachteile. Offizielle Stores können direkt liefern. CD Key Stores haben die niedrigeren Preise.
Preisalarm: Wenn ihr warten möchtet, bis der Preis von Ryse: Son of Rome  runter geht, könnt Ihr den Preisalarm aktivieren. Ihr erhaltet eine Email, wenn das Spiel euren gewünschten Preis erreicht. Ihr könnt auch den Preis Trend der vergangenen Tage ganz einfach nachvollziehen.

Die FAQ`s: Wenn ihr noch Fragen dazu oder zu anderen Themen habt, findet ihr hier in unseren FAQ`s die passenden Antworten dazu.
Wir hoffen, wir konnten eure Fragen in unserem  Blog Post beantworten und euch dabei behilflich sein, einen Steam Key für Ryse: Son of Rome  zu kaufen.
---

Wir freuen uns über euer Feedback zu unserem Blog Post und wünschen euch viel Spaß beim Spielen.
Euer Keyforsteam
---