Wie findet man den besten Preis für Borderlands: The Pre-Sequel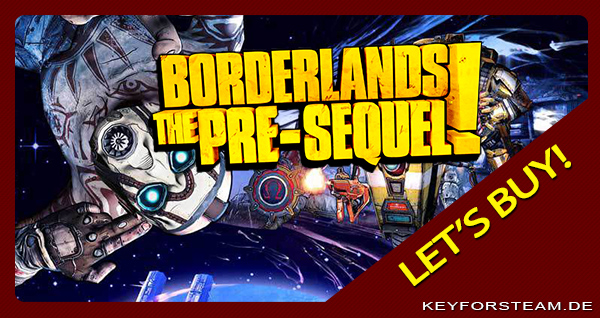 Kein Nachfolger – Ein Zwischenspiel !
Von Gearbox – Software gibt's was Neues.
Mit Borderlands: The Pre Sequel kommt ein Zwischenspiel  der bisher erschienenen 2 Teile auf den Markt und wir erfahren endlich, warum Jack ist, wie er ist.
Wir schlüpfen in die Rolle vier neuer Helden mit sehr individuellen Fertigkeiten und Talentbäumen und begeben uns auf den Mond.
Serienkenner sind diese vier keine Unbekannten und diesmal kämpfen wir nicht gegen, sondern für Jack. Er will wieder zum mächtigen Konzern Hyperion, aus dem er rausgeflogen ist und wir sollen ihm dabei helfen.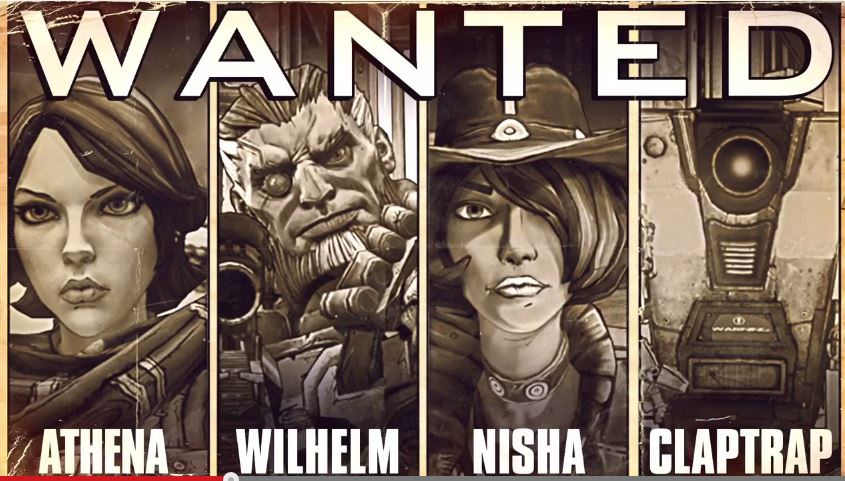 Die Vier:
Wir können uns unseren Charakter aussuchen – Vielleicht den kleinen, geschwätzigen Claptrap? Er ist das Serienmaskottchen und der einzig Überlebende seiner Art in Borderlands 2. Oder soll es etwa Lawbringer Nisha sein, die in Borderlands 2 als Sheriff von Lynchwood auftaucht? Es gibt auch den Enforcer Wilhelm. Der als Soldatim Spielverlauf mit immer mehr  Roboterbauteilen aufgerüstet wird.
Auf spielerischer Ebene erwarten uns typisch Borderlands  Szenen und Aufgaben…Total abgefahrene Missionen und verrückte Aufgaben, die uns kreuz und quer über den Mond und ab und zu auch mal zur darüber fliegenden Raumstation führen. Für diese Missionen stehen uns wieder hunderte von Waffen und selbstgebastelte, umfunktionierte Fundstücke zur Verfügung.
Losballern und totlachen! – Mission erfüllt 😉
Du kannst Dir diesen Mega Spaß nicht entgehen lassen und willst  Borderlands: The Pre Sequel kaufen. Dann benötigst Du einen Steam Key von Borderlands: The Pre Sequel.
Wenn Du bisher noch keine Erfahrungen mit digitalen Keys gemacht hast, gibt es bestimmt noch einige Fragen!
Das ausschlaggebendste Kriterium ist natürlich der unschlagbare Preis  – Der Beweis: Kauf jetzt einen Borderlands: The Pre Sequel -Steam Key beim Preisvergleich von Keyforsteam und spare bis zu 50%  auf den normalen Listenpreis. Der Umsatz der digitalen Ausgabe der Spiele (Keys) steigt weiterhin kontinuierlich an und diese werden Dank immer schnelleren Verbindungen und immer größeren Festplatten zum neuen Standard.
Keys jeglicher Art können zu diesen Preisen angeboten werden, da die Kosten dafür so gering wie nie zuvor sind. Gründe hierfür: keine Transport- und DVD-Druck Kosten, alles ist Papierlos. Diese Punkte haben einen sehr großen Einfluss auf den Endpreis und  außerdem wird die Umwelt geschont, da kein Material verwendet wird und keine Abgase durch den Transport zustande kommen.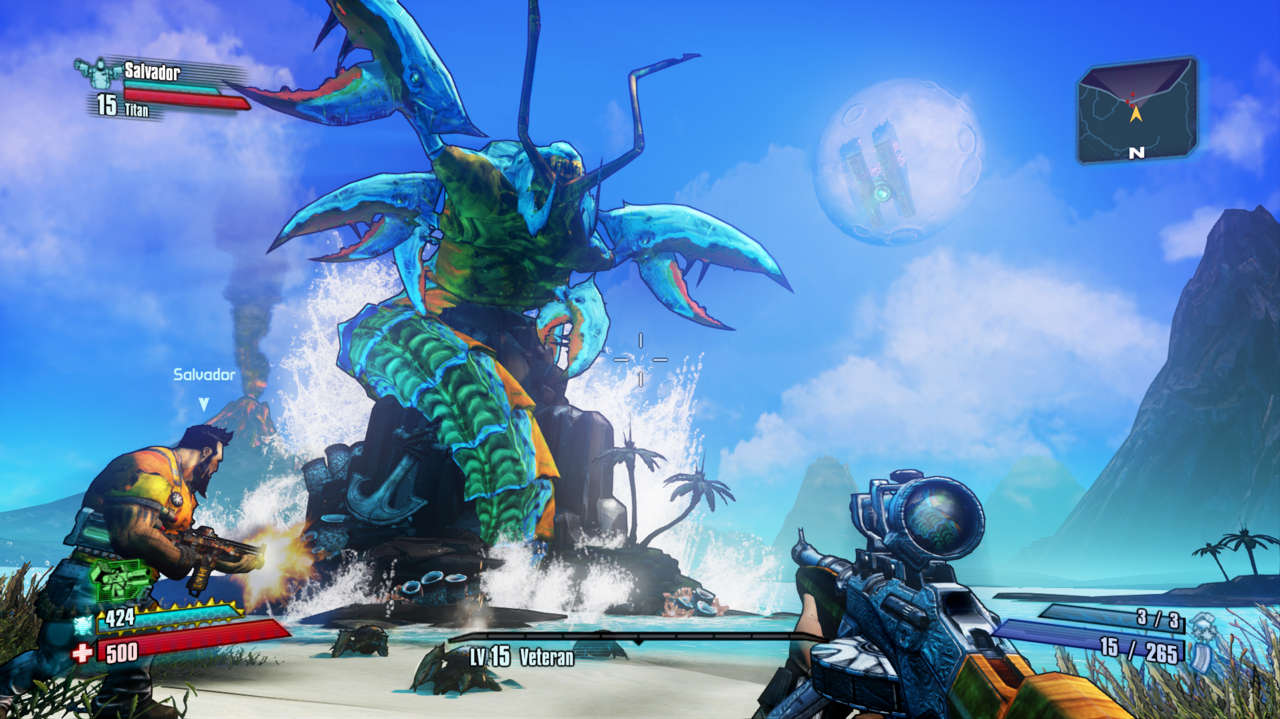 Also in jeglicher Hinsicht ein Gewinn!
Es ist außerdem sehr einfach und geht schnell, einen Borderlands: The Pre Sequel Steam Key zu kaufen. Du brauchst  nur auf die folgende Seite gehen:
[sws_button class="" size="sws_btn_small" align="sws_btn_align_center" href="https://www.keyforsteam.de/borderlands-the-pre-sequel-key-kaufen-preisvergleich/" target="_blank" label="BORDERLANDS THE PRE-SEQUEL" template="sws_btn_default" textcolor="000000″ bgcolor="##
C33C27
" bgcolorhover="##
C33C27
" glow="sws_btn_glow"] [/sws_button]
Dort wählst Du Deinen Lieblingshops aus, dabei kannst Du einen mit dem niedrigsten Preis, sicherheitshalber einen Store in Deiner Sprache oder den mit einer Bonus-Edition (falls die zur Auswahl steht) nehmen. Dann klickst Du auf den "Zum Shop"-Button und wirst direkt auf die Seite des Verkäufers/Anbieters weitergeleitet.
Anschließend kannst Du das Spiel in den Warenkorb legen und zur Kasse gehen. Nach erfolgter Zahlung erhältst Du Deinen Steam -Key, einen Code, den Du  einlösen kannst, um das Spiel zu bekommen und direkt los zu spielen.
Der beste Preis kann auch eine russische Version des Spiels sein, denn  einige Stores bieten russische Versionen von Borderlands: The Pre Sequel Spiele zum Verkauf an. Zum aktivieren und spielen eines russischen Steam Keys sind einige Steps zu beachten: Zuerst müsst Ihr eine VPN mit einer russischen IP verwenden, um das Spiel auf Steam zu aktivieren. Als nächstes müsst Ihr ein spezielles Kurzverfahren für das Spiel durchlaufen. Der Store, bei welchem Ihr gekauft habt, wird Euch eine genaue Step by Step Anleitung dazu geben.
GANZ WICHTIG: Du kaufst nicht bei Keyforsteam selbst ein, denn Keyforsteam ist kein Shop sondern bietet Dir nur den Service des Preisvergleiches an. Den Kauf selbst tätigst Du bei dem von Dir gewählten Shop.
Achte bitte auf die übliche Lieferzeit des Verkäufers Deiner Wahl, die verfügbaren Sprachen des Spiels und überprüfe die Zahlungsmethoden, die dafür angeboten werden. Bitte vor dem Kauf.
Wenn es Deine erste Bestellung ist, kann es passieren, dass Du ein paar Prüfungen zu Deiner Identität durchführen musst, das ist aber normal. Du kannst  zum Beispiel gebeten werden, ein Foto von Deinem Personalausweis zu machen oder Deine Telefonnummer anzugeben.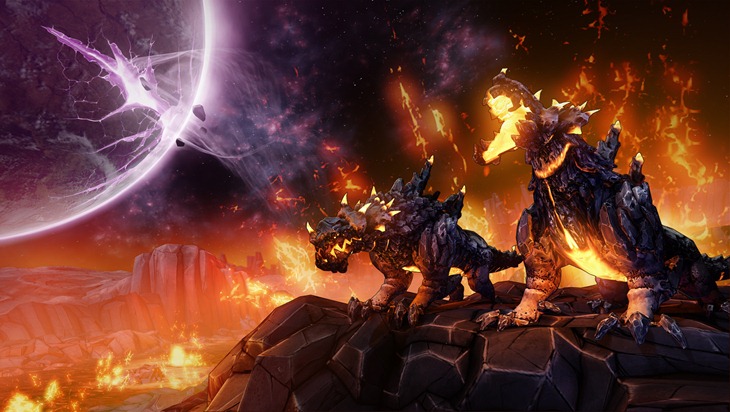 Jedes Geschäft hat seine eigene Lieferzeit. Einige liefern sofort, zum Beispiel Kinguin, G2A etc und bei anderen kann es zwischen ein paar Minuten bis zu ein paar Stunden dauern. Beachte, dass wenn Du ein Spiel bestellst, welches noch nicht erschienen ist (Release Datum!) musst Du in der Regel bis zum Release-Tag warten, um Deinen Key zu bekommen. Keine Panik, das ist völlig in Ordnung, denn auch die Shops müssen auf die Veröffentlichung warten.
Zögere nicht bei Fragen oder einem Anliegen den Store bei dem Du gekauft hast, zu kontaktieren. Wenn Du einmal bei dem Support selbst nichts erreichst, was durchaus schon vorkommen kann, kannst Du Dich im zweiten Schritt auch jederzeit an den Support von Keyforsteam wenden unter contact@keyforsteam.de  Dort wird man versuchen für Dich einzutreten und etwas beim Shop zu erreichen.
Wie Du den besten Preis für Borderlands: The Pre Sequel findest?:
Wir haben tolle Features auf unseren Seiten eingesetzt, Du kannst hier Stores nach Sprachen filtern, erhältst  schnellen Zugang zu unseren FAQ`s und hast die Möglichkeit den Preisalarm für ein beliebiges Spiel zu aktivieren.
Zahlungsmethoden: Du kannst außerdem jetzt wählen, ob Du einen offiziellen Store oder einen CD Key Store möchtest: Der Unterschied zwischen einem kleinen CD Key Store und einem offiziellen Store ist, dass der CD Key Store keinen offiziellen Link mit dem Verleger des Games hat. Kleinere Shops haben dies für gewöhnlich nicht. Es gibt bei den Shops Vor- und Nachteile. Offizielle Stores können direkt liefern. CD Key Stores haben die niedrigeren Preise.
Preisalarm: Wenn Du warten möchtest, bis der Preis für Borderlands: The Pre Sequel runter geht, kannst Du den Preisalarm aktivieren. Du erhältst  eine Email, wenn das Spiel den gewünschten Preis erreicht. Du kannst  auch den Preis Trend der vergangenen Tage ganz einfach nachvollziehen.

Die FAQ`s: Wenn Du noch Fragen dazu oder zu anderen Themen hast, findest Du hier in unseren FAQ`s die passenden Antworten dazu.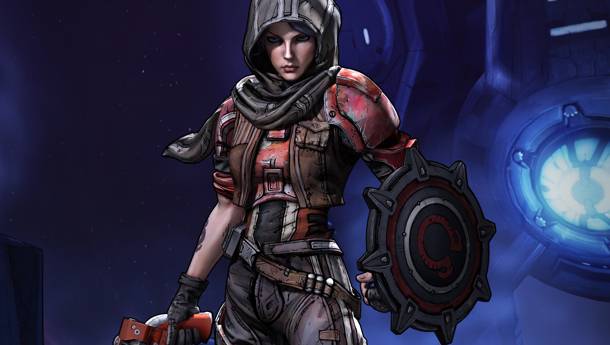 ---
Wir hoffen, wir konnten Deine Fragen in unserem Blog Post beantworten und Dir dabei behilflich sein, einen Steam Key für Borderlands: The Pre Sequel zu kaufen. Danke zu Deinem Feedback zu unserem Blog Post – Keyforsteam wünscht Dir viel Spaß beim Spielen.
---