Vorstellung:  The Kingpin, Einen neuen Charakter "Roster" für The Agents of Mayhem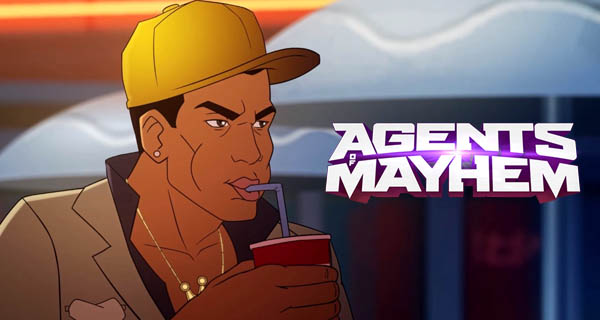 ---
Ein anderer Agent wurde in The Agents of Mayhem Charakterliste aufgedeckt. Diesmal ist es der sehr hippe Kingpin oder auch bekannt als Pierce Washington.
---
---
Kingpin ist auch ein Teil des Dreieres genannt: Firing Squad mit den anderen Agenten Oni und Scheherazade. Er ist ein Saints Row inspirierter Charakter, der tatsächlich in Agents of Mayhem erscheint. Abgesehen davon, dass er ein M.A.Y.H.E.M. Agent ist, ist er auch ein Anführer von Vice Kings. Und der Grund, warum die Banden von Stillwater sich gegen L.E.G.I.O.N vereinen.
---
Schau dir das The Agents of Mayhem Charakter Einführung Video über Kingpin unten an:
Kingpin ist, was du einen "Sonderklasse" Charakter nennen solltest, weil er einer der "baue deinen eigenen" Agenten ist. Du entscheidest, welche Waffe du ihm gibst, und je nachdem, welche Wahl du triffst, gibst du ihm einen anderen Spielstil. Er ist ein Waffenmeister, der eine Reihe von verschiedenen Kanonen und Gadgets ausführen kann.
Aber Kingpins Highlight gilt seine Boom-Box, diese Boom-Box da kann er nach draußen werfen und einen improvisierten Flash-Mob erschaffen, der alle Feinde sogar Bosse betäuben wird.
---
The Agents of Mayhem: Triff Kingpin
---
Agents of Mayhem startet in nur ein paar Tagen für den PC, die PlayStation 4 und Xbox One. Das Erscheinungsdatum ist der 15. August.
---