Thronebreaker The Witcher Tales ist jetzt da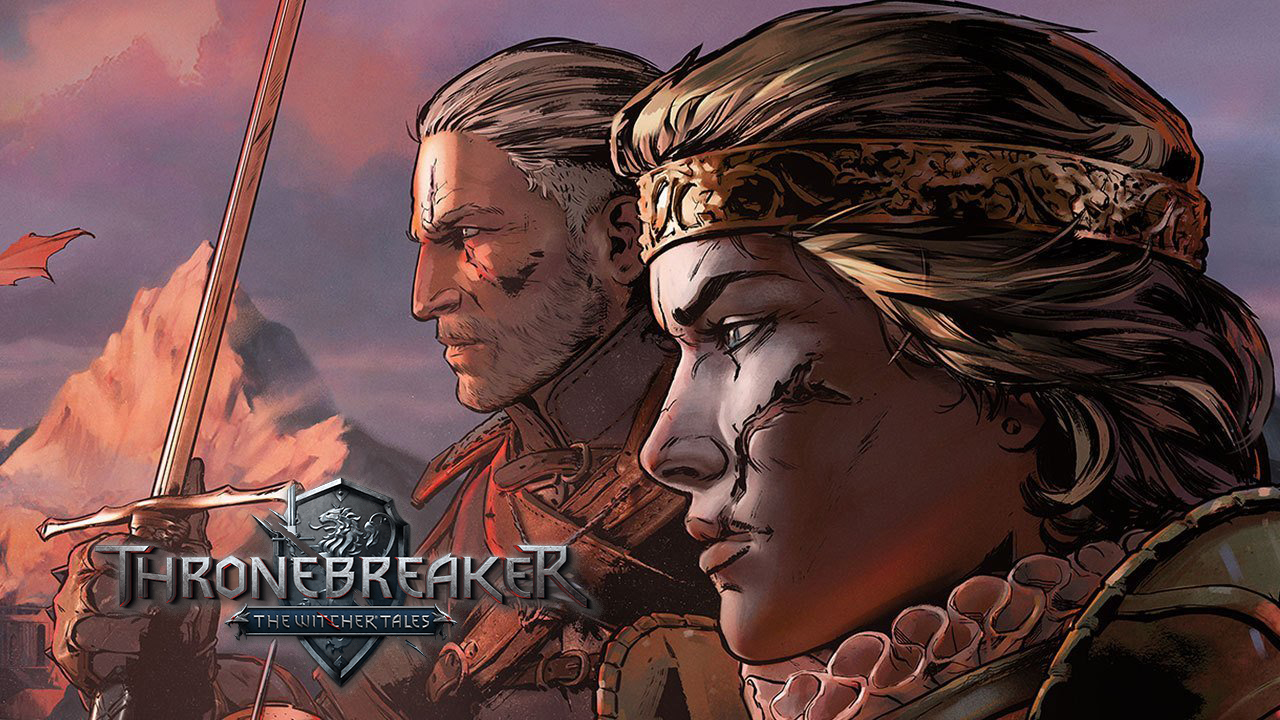 Thronebreaker The Witcher Tales, der Witcher-Ableger eines anderen Witcher-Ablegers, ist jetzt draußen. Thronebreaker wurde eigentlich als  Singleplayer-Kampagne für Gwent ins Leben gerufen, entwickelte sich aber später zu einem eigenen Titel mit komplett eigener Ästhetik.
---
---
Thronebreaker ist wohl eher ein RPG als ein Kartenspiel. Sicherlich, der Kampf spielt sich wie ein aufgemotztes Spiel von Gwent ab, aber alles im dem Spiel wird von der Geschichte und den Entscheidungen des Spielers bestimmt. Tatsächlich steuert es sich in der Oberfläche wie ein Point-and-Click-Adventure. Es gibt auch Moral, welche sich auf die Werte Ihrer Karten und bei Entscheidungen auswirkt, die Sie wiederum zu einem anderen Charakter und seiner Karte oder dessen Verlust führen können.
Auch wenn dies alles im Witcher-Universum handelt, so werden Sie diesmal nicht Getalt spielen. Stattdessen übernehmen Sie die Rolle von Meve, der Königin von Lyria und Rivia, während sie versucht, ihr Königreich von den eindringenden Nilfgaardianern zu befreien. Aber machen Sie sich keine Sorgen, es gibt auch ein Geralt-Cameo irgendwann.
Hier können Sie sich den Launchtrailer des Spiels ansehen, um sich eine bessere Vorstellung von der Geschichte des Spiels zu machen:
Es ist auch wichtig zu beachten, dass das Spiel 20 Endungen hat. Dies zeigt Ihnen schon, wie sehr Ihre Entscheidungen die Geschichte und das Spiel selbst beeinflussen. Selbst wie Ihre Gefährten sich entscheiden, ob sie bei Ihnen bleiben oder nicht, hängt von Ihren Handlungen ab. Verlieren Sie deren Vertrauen oder verlassen eine Charakter-Quest und rasch werden Sie ein paar helfende Hände weniger haben.
Thronebreaker The Witcher Tales erscheint jetzt für den PC. Das Spiel wird im Dezember auf Xbox One und PS4 erscheinen. CD Projekt Red hat jedoch gesagt, dass sie zu diesem Zeitpunkt noch keine Pläne haben, das Spiel auf dem Switch zu veröffentlichen.