The New Wolfenstein 2 The New Colossus Gameplay Trailer ist ein wenig… drastisch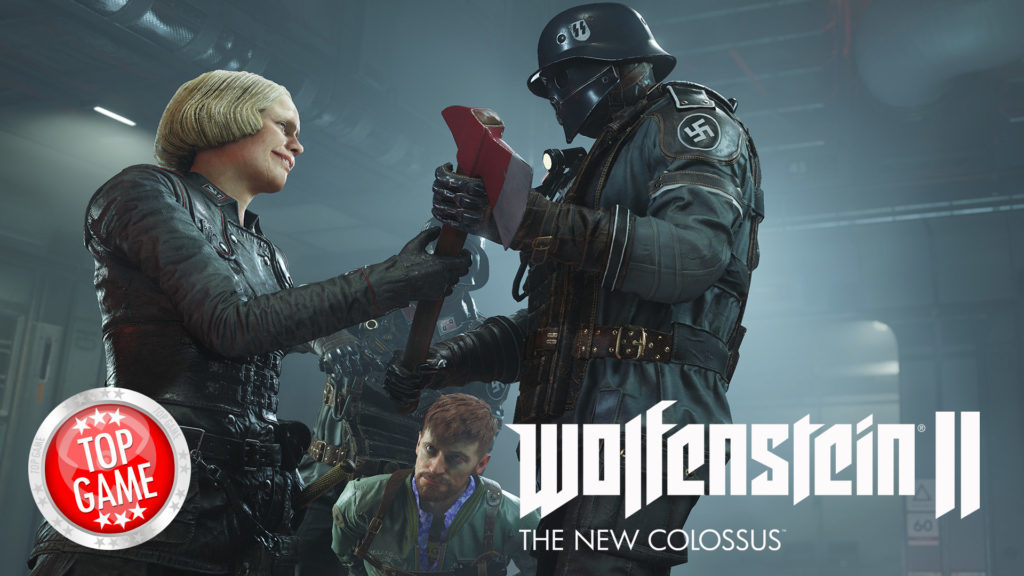 ---
Wolfenstein 2 The New Colossus hat vor kurzem einen neuen Gameplay-Trailer enthüllt, der uns einen Einblick gibt, wie das Spiel aussieht, und einige, hmmm, grafische Szenen zeigt.
---
---
Der Trailer konzentriert sich hauptsächlich auf die Tötung von Nazis, wie der Titel schon nahelegt: NICHT MEHR NAZIS. Der Trailer zeigt viele Pistolen, getötete Nazis und einige grafische Inhalte wie Blut, Gewalt, und vielleicht willst du einfach nur den Rest sehen.
Hier ist der beschriebene Wolfenstein 2 The New Colossus Gameplay Trailer. Vielleicht solltest du beachten, dass dieses Video als NSFW markiert ist (nicht sicher bei der Arbeit).
In anderen Nachrichten heißt es, das Spiel wird auch auf der Nintendo Switch gestartet werden, so hat es Bethesda bestätigt. Es wird im Jahr 2018 verfügbar sein. Seine Freigabe auf dem PC, der Playstation 4 und Xbox One ist bereits am 27. Oktober 2017.
Und falls due es verpasst hast, ist hier der volle Trailer von Wolfenstein 2 The New Colossus, der während der diesjährigen E3-Pressekonferenz gezeigt wurde:
---