Spider-Man Release Datum, PreOrder Boni und Editionen enthüllt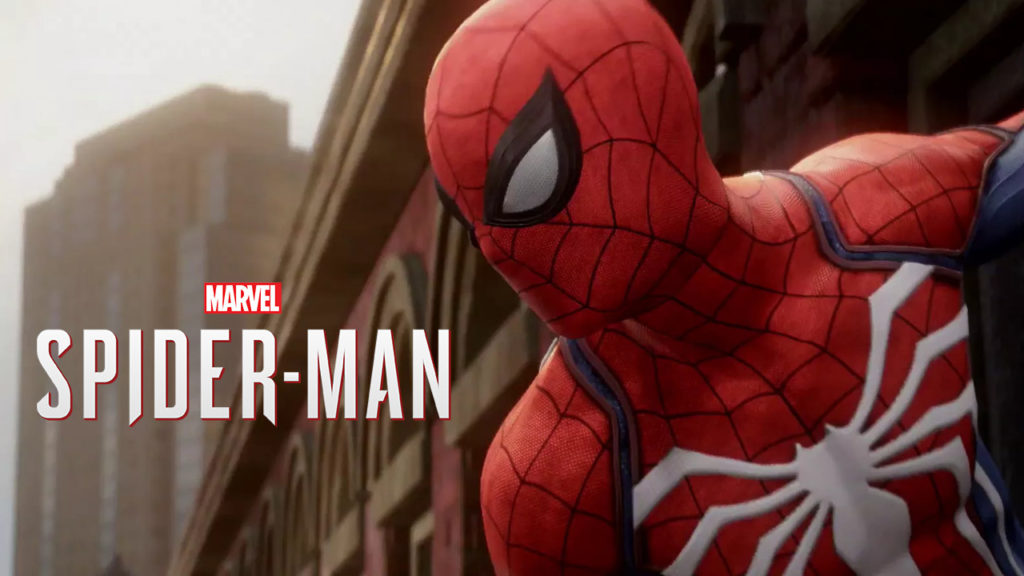 ---
Wenn du geduldig auf das exklusive PS4-Abenteuer von Insomiciac gewartet hast, sieht es so aus, als würdest du noch etwas länger warten müssen. Spider-Man startet am 7. September für Europa und Nordamerika.
---
---
Um die Ankündigung zu feiern, wurde ein Pre-Order Trailer gezeigt. Diejenigen, die vorbestellen, erhalten drei zusätzliche Spider-Anzüge – der erste ist der Spider-Punk-Anzug, der zweite wird bald enthüllt und der letzte Anzug wird später im Juli enthüllt. Ein Pre-Order erhält außerdem ein Spider-Drone-Gadget, 5 zusätzliche Skillpunkte, ein PS4-Theme und einen PSN-Avatar. Du kannst den vollständigen Trailer unten sehen:
Das Spiel wird auch eine Post-Launch-DLC-Serie mit dem Titel "The City That Never Sleeps" enthalten. Es enthält 3 neue Kapitel, von denen jedes neue Missionen, Schurken, Charaktere und zusätzliche Anzüge für den maskierten Helden enthält. Weitere Details zur DLC-Serie werden zu einem späteren Zeitpunkt bekannt gegeben.
Die verschiedenen Editionen des Spiels wurden ebenfalls enthüllt. Neben dem Basisspiel sind Digital Deluxe und Collector's Editions erhältlich. Die Digital Deluxe Edition packt das Basisspiel und seine Post-Launch-DLC-Serie zusammen. Die Collector's Edition wird alles in der Digital Deluxe Edition enthalten sowie einige physische Leckerbissen. Dazu gehören ein Mini-Artbook, ein individuelles Stahlbuch und eine Marvel-Spider-Man-Statue von Gentle Giant, die diesen Sommer enthüllt wird.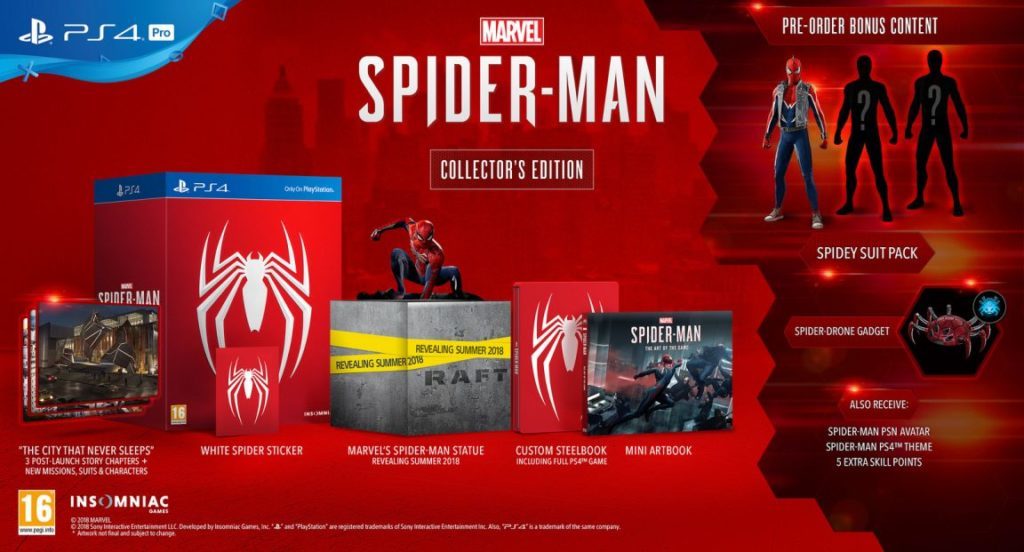 Da Spider-Man in den weiteren 5 Monaten nicht erscheinen wird, hast du nun genügend Zeit, um andere Spiele zu beenden (* hust * God of War * hust *) und / oder Geld für das Spiel zu sparen. In der Zwischenzeit kannst du dir den neuesten Gameplay-Trailer ansehen, der kurz vor der Veröffentlichung des Release Datum erschienen ist.
---