Preloading Final Fantasy 15 Windows Edition jetzt verfügbar!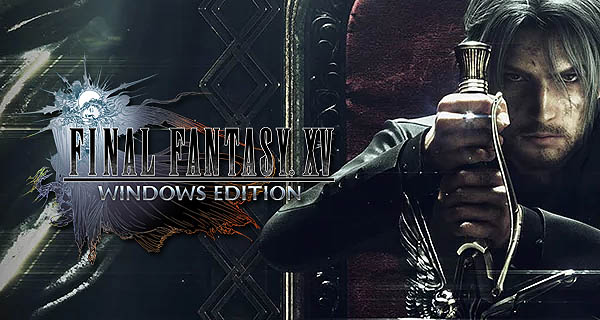 ---
Die Final Fantasy 15 Windows Edition wird am 6. März, also in wenigen Tagen auf den Markt kommen. Und wenn du das Spiel gleich zu diesem Zeitpunkt spielen möchtest, gibt es großartige Neuigkeiten, denn das Preloading des Spiels ist jetzt offen.
---
---
Die Ankündigung wurde auf Twitter gepostet: "Sie können jetzt die #FFXV Windows Edition im Voraus laden, so dass Sie direkt in die Welt von Eos springen können, sobald das Spiel nächste Woche am Dienstag, 6. März startet!
You can pre-load #FFXV Windows Edition right now so you'll be able to jump straight into the world of Eos as soon as the game launches next week on Tuesday 6th March! pic.twitter.com/N4FgBxBb3c

— FINAL FANTASY XV (@FFXVEN) March 1, 2018
Das Preloading des Spiels ist eigentlich eine großartige Idee, da es zwischen 100 GB und 155 GB liegt und die Wartezeit je nach Internetverbindung sehr lang sein kann.
Die Final Fantasy 15 Windows Edition enthält die vielen zuvor für die Konsolenversion freigegebenen DLCs sowie die anderen thematischen Erweiterungen deiner Gruppenmitglieder.
Ebenfalls am 6. März erscheint die Royal Edition des Spiels für die PlayStation 4 und Xbox One, die sowohl das Grundspiel als auch alle zuvor veröffentlichten DLCs beinhalten wird.
---