Pillars of Eternity CD Key kaufen | TOP DEAL
PILLARS OF ETERNITY | PREISVERGLEICH
---
Release Date: 26. März 2015
Macht euch bereit für das mit großer Spannung erwartete und durch die RPG-Klassiker inspirierte Pillars of Eternity,
Da haben Obsidian Entertainment und die Entwickler von Fallout einen richtigen Leckerbissen für 2015 kreiert. Dieses tolle Spiel zielt darauf ab, die Magie, Phantasie, die Tiefe und die Nostalgie des klassischen RPGs einzufangen und den Spielern Stunden voller Spaß zu bieten. Lasst euch von einer Welt verzaubern, in der ihr die Wahl habt, welche Wege ihr einschlagt. Ihr entscheidet über euer Schicksal.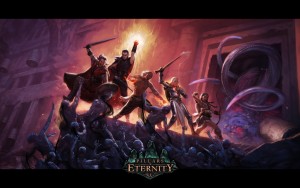 Features:
Wählt aus den Charakteren: Mensch, Aumaua, Zwerg, Elf, Halbgott und Orlan.
Nutzt fünf Kernkompetenzen, um euch gestellte Aufgaben zu meistern: List, Sportlichkeit, Überlieferung, Technik und Überleben.
Tiefe Charakteranpassung: Kreiere aus elf Klassen wie Barbaren, Chanter, Chiffre, Druide, Kämpfer, Mönch, Paladin, Priester, Waldläufer, Rogue und Wizard.
Formt eure eigene Geschichte: Für welche der entscheidet ihr euch? Jede Entscheidung hat weitreichende Konsequenzen.
Entdeckt eine reiche und vielfältige Spielwelt: Schöne Umgebungen geschnürt mit einer mitreißenden Geschichte und Charaktere erwecken eure Welt zum Leben.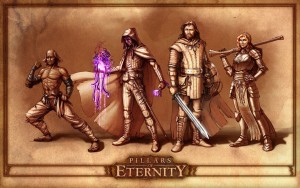 Systemanforderungen
Minimum:
◦OS: Windows XP
◦Processor: 2,6 GHz Pentium IV oder vergleichbarer AMD Athlon Prozessor
◦Memory: 4 GB RAM
◦Graphics: Model 3 Shader-kompatible Grafikkarte, 512 MB oder besser
◦Hardware: 25 GB freier Speicherplatz
 ◦Sound Karte: DirectX-kompatible Soundkarte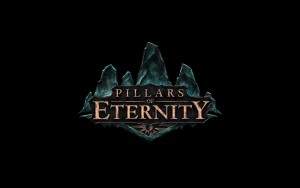 ---
SPREAD THE WORD TO YOUR FRIENDS AND EARN POINTS!
[mycred_share_this href="facebook"]Facebook Share[/mycred_share_this] • [mycred_share_this href="google"]Google Share[/mycred_share_this] • [mycred_share_this href="twitter"]twitter Share[/mycred_share_this]