Islands of Nyne early Access LIVE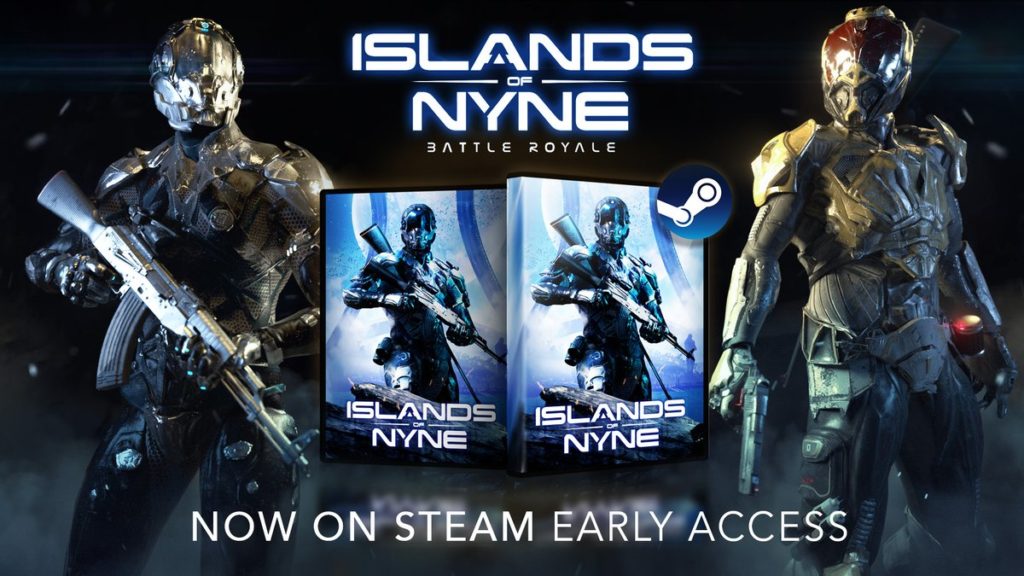 Haben Sie schonmal von "Islands of Nine (ION)", produziert von Define Human Studio, gehört? Während die Firma recht neu ist, so wird diese doch von Veteranen der Spiele-Industrie betrieben, die beispielsweise von großen Firmen wie Bioware, Ubisoft oder Epic Gameskommen. Am 12. Juli erschien das Spiel im "Early Access".
Sie könnten jetzt sagen: "Oh nein, nicht noch ein anderes BR!", was bei den ganzen populären Battle Royal-Ablegern heutzutageauch ganz verständlich wäre.
Aber dieses Spiel ist gegenüber den normalen BR-Spielen etwas anders, kommt es doch mit einem etwas futuristerischem Aussehen daher und das Shooting ist wirklich bissig und reaktiv, was es deutlich anders macht als der realistischere und simulative Ansatz von Spielen wie PUBG oder Fortnite.
Einige Spieler werden in Islands of Nyne nur ein weiteres "Groschen-Grab" sehen, aber das Spiel hat von 2015 an eine lange Entwickelungszeit hinter sich. 3 Jahre sind keine kurze Zeit in der Videospiel-Industrie. Auch wollten die Entwickler ein wenig mehr abliefern und haben dem BR-Paket eine Story hinzugefügt. Auch interessant: es gibt einen Deathmatch-Mode.
Aber jetzt zu den wichtigen Dingen. Hier sehen Sie, wie das Spiel aussieht. Danke dafür an LevelCapGaming (bitte beachten Sie, daß das Video von einer gechlossenen Alpha Version von vor ein paar Jahren stammt, eventuell hat sich das Spiel seitdem etwas verändert):
Unserer Meinung nach ist das Spiel zu dem Preis einen Versuch wert, wenn Sie dieses Spieleformat mögen.
Was meinen Sie? Ist es einen Versuch wert? Teilen Sie uns Ihre Meinung in den Kommentaren mit.