Hört euch den Life Is Strange Before The Storm Soundtrack an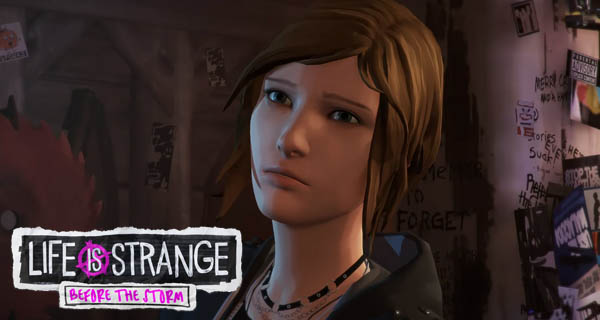 ---
The Life Is Strange Before The Storm Soundtrack ist da und es ist von einer britischen Folk Rock Band namens Daughter.
---
---
In einem Video sprechen IG und Elena of Daughter darüber, wie sie inspiriert wurden, um den Soundtrack für das Spiel zu schaffen. Elena sagte, dass normalerweise ihre Musik von persönlichen Dingen handelt und dass sie nie versucht haben, Songs über jemanden anderen zu schreiben. Sie musste "in den Charakter von Chloe versinken, um zu verstehen, was sie fühlt und  dann über ihr eigenes Leben zu erzählen, um das in ihre Musik zu reflektieren.
"Die Richtung unserer Musik ist wie immer persönlich und ich habe nicht wirklich etwas geschrieben, worum es geht bei einer anderen Person geht, also habe ich versucht, mich irgendwie in sie hinein zu versetzen, vor allem in Chloes Charakter. Sinke in das Leben hinein, wie es sich anfühlt und versuche, ihr Leben und ihre Gefühle von Trauer und Verlust aus deinem Lebens zu erzählen. "
Die Musik ist eindringlich, traurig und einfach perfekt für das Spiel. Höre das Feuer von Daughter  aus Life Is Strange Before The Storm im Video unten:
Natürlich werden auch andere Künstler im Spiel vorgestellt, wie Speedy Ortiz's No Below. Dies ist im Vorspann von Before the Storm zu hören.
---
Life Is Strange Before The Storm ist ein dreiteiliges episodisches Spiel, dass ein Prequel zum Life is Strange ist. Die erste Episode wird am 31. August für den PC, die PlayStation 4 und Xbox One starten.
---