Hier sind die meistverkauften Spiele von Januar 2018 in den USA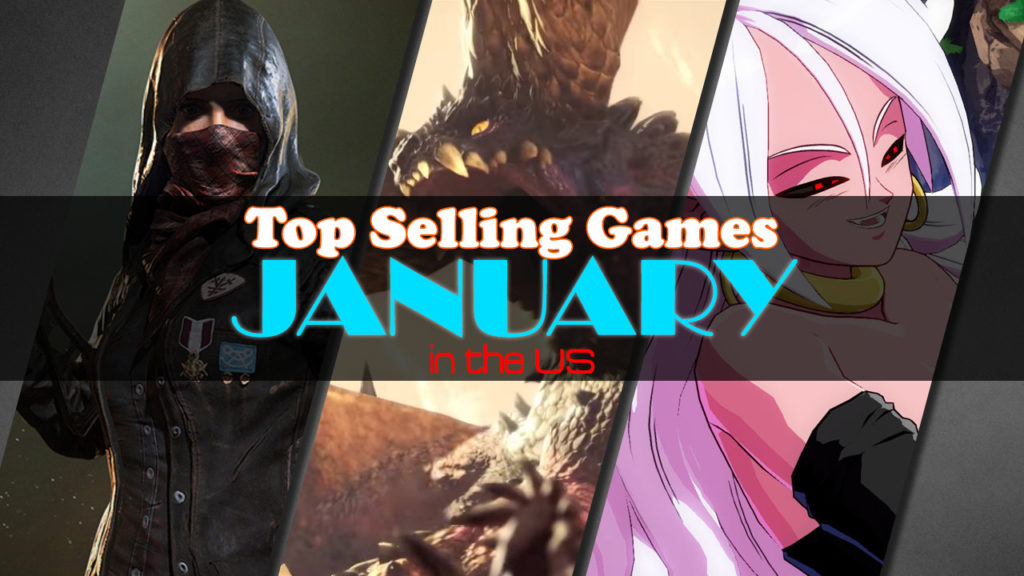 Die NPD Group hat ihren Bericht für Januar 2018 veröffentlicht und wir erfahren nun, wie sich die Spieleindustrie in den USA im ersten Monat des Jahres entwickelt hat. Alles scheint auf der positiven Seite zu sein, da alle Statistiken von den Zahlen des letzten Jahres gestiegen sind, vom Konsolenverkauf zu den meistverkauften Spielen.
Der Verkauf von Videospielen erreichte 517 Millionen US-Dollar, ein deutlicher Sprung von 51% gegenüber dem Januar 2017. Der Console-Umsatz lag im letzten Monat bei eindrucksvollen 278 Millionen US-Dollar und übertraf das vergangene Jahr um satte 119 Prozent. Und obwohl die NPD Group sich weigerte, die Siegerkonsole anzugeben, waren die Verkäufe zwischen der PS4, der Xbox One und der Switch eng, wobei der Topseller mit nur 3% den niedrigsten Stand erreichte. Um das Ganze abzurunden, schlossen die gesamten Ausgaben für Videospiele in den USA bei 1,1 Milliarden US-Dollar und verbesserten sich gegenüber dem Vorjahr um erstaunliche 59 Prozent.
Lasst uns nun zu den meistverkauften Spielen im letzten Monat übergehen, eine Liste, auf die du definitiv schauen solltest, wenn du auf dem Markt bist, um ein neues Spiel zu kaufen. Und natürlich, wie immer, kannst du die besten Angebote für diese Spiele nur hier bei Keyforsteam.de bekommen.






Hacknet Labyrinths
Steam
6,00€
-86%
0,87€
Tropico 4
Steam
3,00€
-77%
0,68€
The Universim
Steam
27,00€
-18%
22,12€
Rise to Ruins
Steam
6,00€
-4%
5,79€
Induction
Steam
8,00€
-52%
3,85€
Borderlands The Pre Sequel
Steam
39,00€
-94%
2,48€
Galaxy of Pen & Paper
Steam
12,00€
-85%
1,85€
Time Recoil
Steam
13,00€
-91%
1,19€
Songbringer
Steam
19,00€
-97%
0,60€
RUINER
Steam
19,00€
-83%
3,29€
Vampyr
Steam
49,00€
-78%
11,01€
Far Cry 5
Steam
59,00€
-87%
7,81€
Steam
—
—
.hack//G.U. Last Recode
Steam
49,00€
-92%
3,86€
Divinity Original Sin 2
Steam
44,00€
-51%
21,49€




---
Wenn überhaupt, hat Gaming in diesem Jahr einen guten Start hingelegt. Und wenn all diese Statistiken etwas bedeuten, können wir uns dieses Jahr 2018 auf eines der besten Jahre im Gaming – Bereich freuen. Stelle sicher, dass du dir das Spiel deiner Wahl gleich hier holst. Los geht´s!