Evil Dead: The Game schlägt mit 500.000 verkauften Exemplaren in 5 Tagen zu
Evil Dead: The Game erreicht in den ersten fünf Tagen einen beeindruckenden Verkaufs Meilenstein.
Von   
  Merc  | 

  gamepartner78
Evil Dead: The Game wurde am Freitag, dem 13. Mai veröffentlicht, und während die meisten Menschen diesen Tag als Unglückstag ansehen, ist es für das Spiel das genaue Gegenteil.
Die Embracer Group verkündete stolz, dass Evil Dead: The Game "mehr als 500.000 Einheiten in den ersten 5 Tagen nach seiner Veröffentlichung" verkauft hat. Diese Zahl bezieht sich auf die Verkaufszahlen für alle Plattformen zusammen.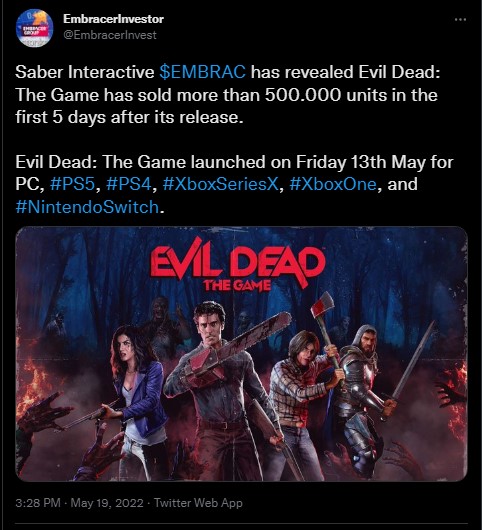 Matt Karch von Saber Interactive verriet während seiner Präsentation im Rahmen des Jahresfinanzberichts der Embracer Group, dass dieser Meilenstein den Erfolg des Unternehmens repräsentiert. Dies ist das erste Spiel, das Saber sowohl entwickelt als auch veröffentlicht hat, also etwas, worauf man wirklich stolz sein kann.
Laut Karch hat Evil Dead: The Game World War Z in Bezug auf Verkäufe und Metacritic-Bewertungen übertroffen, und dies wird nur der Beginn besserer Tage sein, denn Evil Dead wird weiterhin "in den Hintern treten", wenn Saber es weiterhin unterstützt.
"Ich werde bescheiden sagen, dass wir mit diesem Spiel den Ton angeben werden, es ist für jedermann [в Embracer Group] wird eine Menge Geld einbringen und der erste Teil einer neuen Saber-Franchise sein", sagte Karch.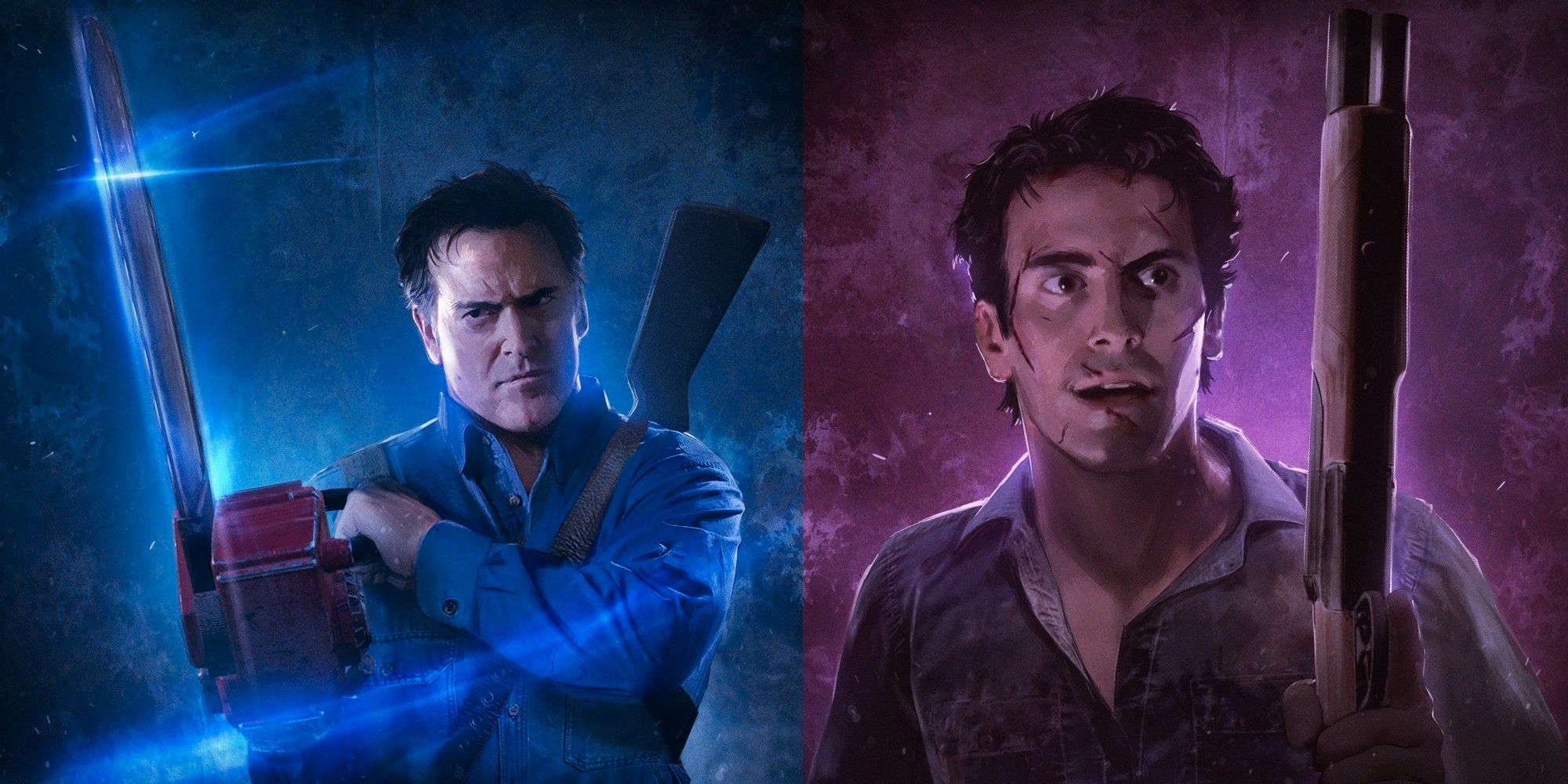 Es sieht so aus, als ob Evil Dead: The Game hier ist, um die Oberhand zu behalten, und wenn Sie es noch nicht gespielt haben, greifen Sie jetzt zu und holen Sie sich Ihren CD-Key und finden Sie heraus, warum jeder von diesem Survival-Horror-Spiel schwärmt. Hier sind die besten Angebote, die wir derzeit haben:
---
WEITERE RELEVANTE ARTIKEL
---