Episode 3 – Game of Thrones: The Sword in the Darkness  | Coming soon!
Telltale Games hat den Titel der dritten Game of Thrones-Episode The Sword in the Darkness genannt und alsbald das Release versprochen. Dabei kann es sich nur noch um Tage handeln. Ein paar Screenshots haben sie dabei schon herausgegeben, um unsere Neugier zu schüren. Den ersten Trailer der Fantasy-Fortsetzung: The Sword in the Darknes wird es voraussichtlich bereits morgen geben…
Neu ist, dass die erste Staffel von Game of Thrones anstatt die üblichen Talltale-Adventures sechs statt fünf Episoden umfassen. Dabei machte Iron from Ice bereits im Dezember 2014 den Anfang, The Lost Lords kam bereits im Februar hinzu. Also wenn wir stark davon ausgehen, dass The Sword in the Darkness wie angekündigt in den nächsten Tagen folgen sollte und Telltale den aufgezeigten Zwei-Monats-Zyklus beibehalten sollte, dann dürfte Game of Thrones: Staffel 1 komplett in 2015 zu einem Abschluss kommen.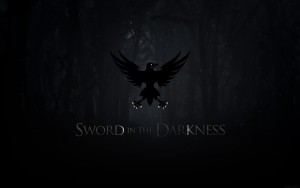 Wir sind gespannt!